MADE BY US – MEET THE MAKERS
Made by us, in our own little factory.
It's nice to have you here in Lovi's blog! In future we will be writing a lot about Lovi and Lovi's lovely figures, but we will also share our thoughts on many topics, for example what design means to us, what ecology means in our operations, what we think about well-being and how doing things by hands relates to our operations. You can read the very first post Lovi's Story – 15 Years of Lovi to find out how it all started and what is going on in our small factory.

Next, I'll introduce the people we have under Lovi's roof.
ANNE PASO
Anne is Lovi's founder, owner and designer, the heart and soul. Anne's pen sketches out Lovi figures, which develop into finished products in cooperation with our skilled production team. A strong connection to nature, skillful three-dimensional thinking and knowledge of the material used help in brainstorming, design and development work. Anne makes sure everything works and that the result always looks like Lovi.
MIKKO PASO
Mikko, Lovi's second owner and Anne's husband, has been background support since the beginning. He took on the role of CEO in 2015. Lovi's numbers, statistics, sales and finances are Mikko's area. If necessary, his expertise also extends to production tasks and machine maintenance. In a small company, the job description can get quite broad.
MERI PENNANEN
Meri is responsible for the production of our factory and the delivery of Lovi products. She knows every step of the production chain, from the arrival of plywood to the launch of our finished products. Meri trains new production workers and supports them in their daily chores. The to-do list is varied, and days can include, for example, receipt and delivery of goods, painting, packaging and management of the whole.
ULRIKA MEHTÄLÄ
Ulrika is working on production with Meri. Ulle's days include making and shipping products, cutting, painting, and handling online orders. Ulrika has just the right dose of joy and enthusiasm for these tasks!
IIDA METTOVAARA
Iida is the newest member of Lovi Team! She joined the production this autumn and is already an integral part of the gang.
SANNA VALKONEN
I, Sanna, am currently working on the online store, producing content for social media and websites, photographing and writing. Occasionally, I attend to sales and, if necessary, stop by the factory to help. My job description is versatile and varied, just what works for me.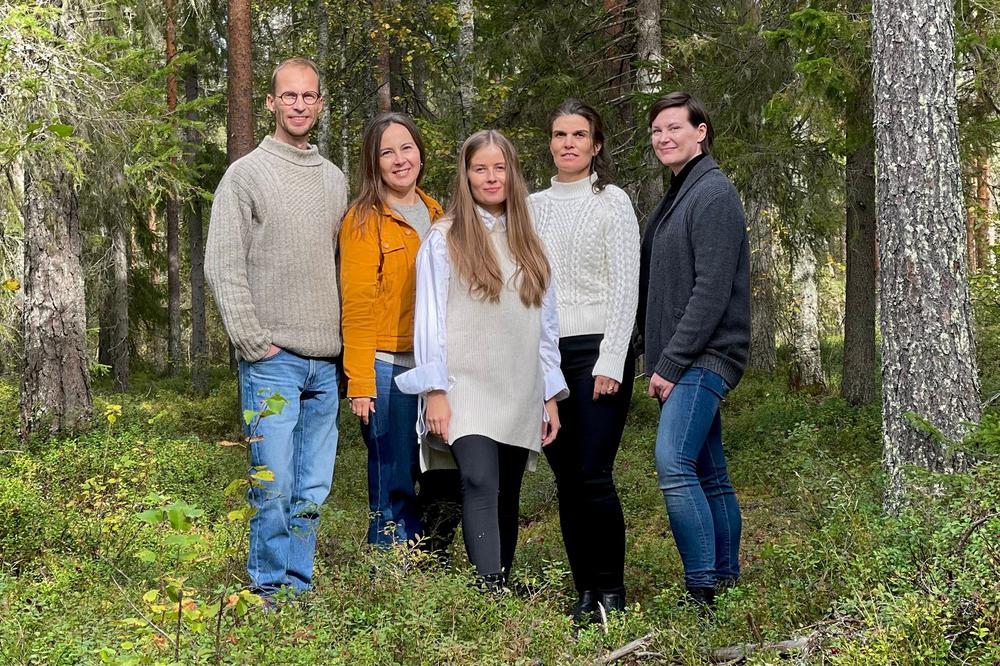 AUTUMN 2021
At the moment, six of us walk into Lovi's own little factory in the mornings, but soon helping hands are needed when the Christmas hustle really begins. In a small company, everyone works closely with one another. Work tasks are learned, and problems are solved, together. Shared coffee and lunch breaks provide a nice opportunity to share stories and ideas.
TO BE CONTINUED
In our upcoming blog posts, we'll tell you more about ourselves and our backgrounds as well as reveal our own Lovi favorites which are naturally – made by us. Stay tuned!