Lovi Factory Shop
Handicrafts & Café
Lovi Factory Shop is located in the heart of Oulu, at Rautatienkatu 11B, in the premises of Taito Shop Oulu.
FInd the newest Lovi products and make rare discoveries as the Factory Shop often offers small batches of products no longer manufactured or colors you will not find anywhere else.
Taito Shop Oulu offers high-quality Finnish design, local handicrafts, and materials for handicraft enthusiasts. A lovely little addition is the cozy Café Hanna, where you can enjoy a cup of fresh coffee or tea and tasty pastries or snacks to take with you.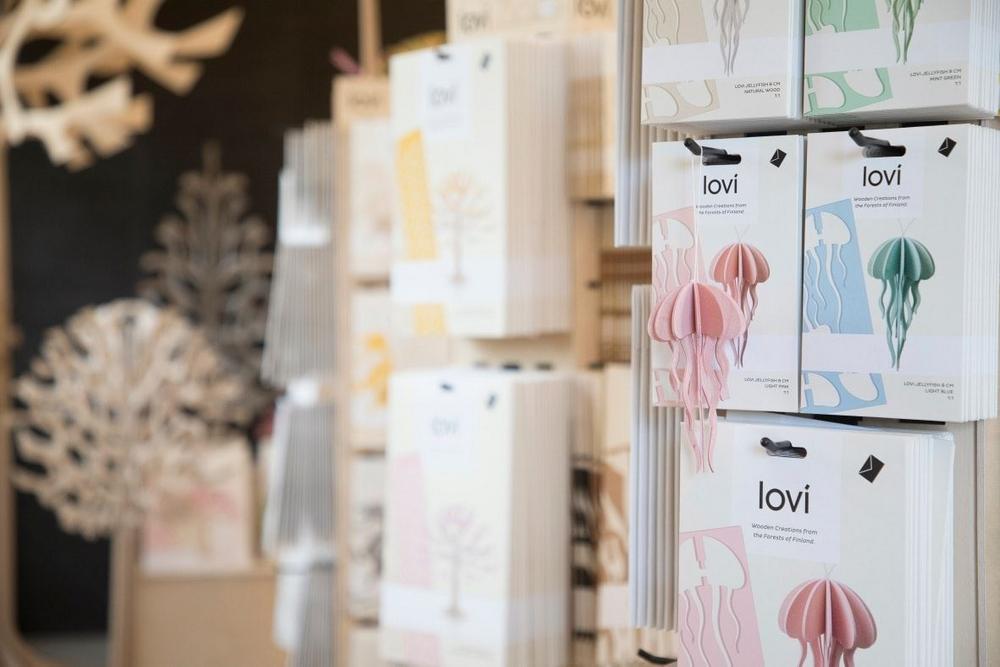 Historic Building
The beautiful historic wooden building next to the railway station was built in 1930. The former station restaurant has seen many changes. Since 2005, it has been the home of Taito Shop Oulu and has been showcasing Lovi products since 2018. Ask more about the history of the building when you visit the Lovi Factory Shop, and be sure to ask about Hanna, the spirit that the café was named after.
Parking
You can find parking spaces in a Station Square near the Lovi Factory Shop and along Hallituskatu. The parking lots at Raksila Bus Station are also a short walk away. You can also conveniently reach us from the bus station by using the railway underpass tunnel.
Welcome! We hope you enjoy your visit!