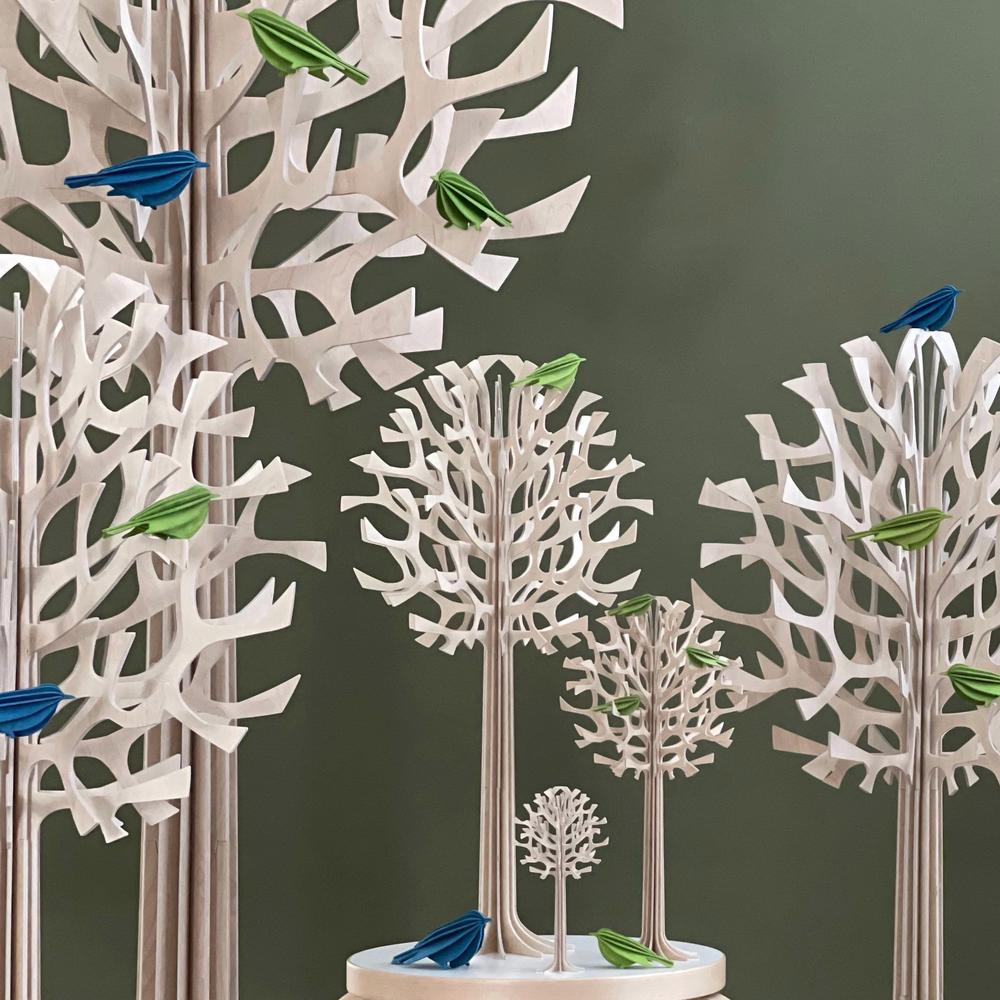 Trees
The trees invite you to the northern forests. Fall in love with them over and over again. Let your mind wander to the mossy woods, feel the smooth birch bark as you pass by and raise your eyes to the treetops. Give space to your thoughts. Let nature take care of you in its own ancient way.
Bring a piece of northern nature into your home. Create a forest atmosphere with easy-care, assemblable Lovi Trees from spacious spaces to small meadows. There are plenty of sizes and you are sure to find a suitable color. Assemble your own little forest by combining different sizes and colors.
Trees by Lovi are manufactured in Jääli in Northern Finland, at Lovi's own little factory. The material used is environmentally friendly Finnish birch plywood. Thanks to our patented joints, the trees are easy to assemble and disassemble over and over again. A flat packing box makes them easy and economical to store.
Read More
Show Less
To Trees