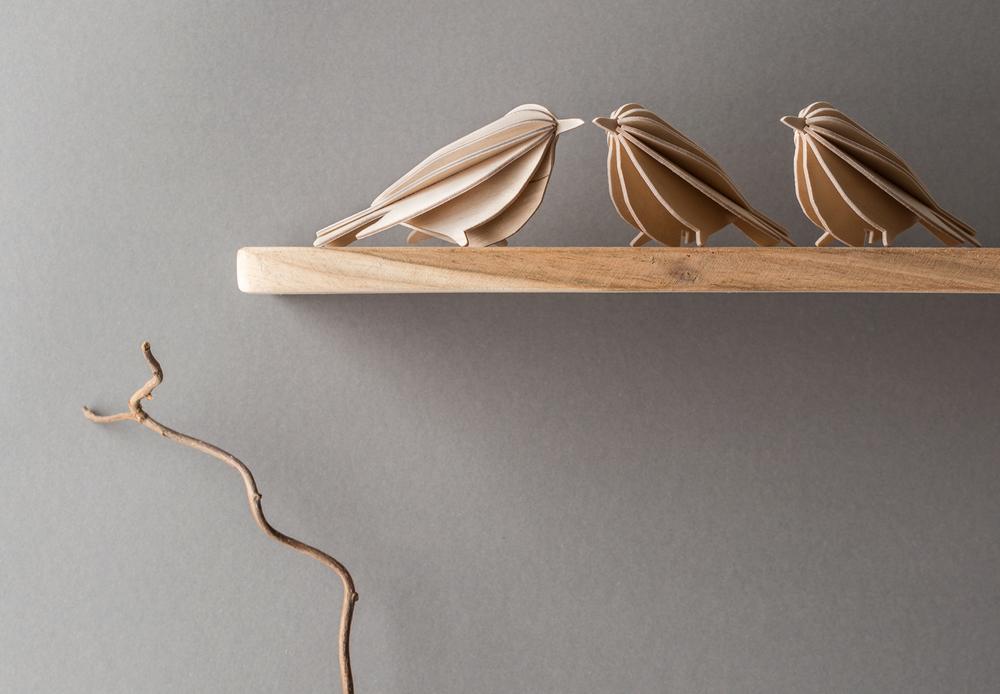 Birds
Birds are a gloriously diverse mixtures of beaks, wings, tails, and feathers of different colors. Most of them can fly and hover at altitude, but some species remain firmly on the ground.
The birds spread their wings and rise higher to ride the air currents. They enjoy the blue sky, the warmth of the sun and the little treats they meet. Soaring freely wherever they want and returning to their nests when the time is right.
Our flock of Lovi birds has space for all kinds of wings – those who nest in trees, live in canopies and spend the night in a henhouse. Choose your favorites and assemble a group of colorful nesters for your home.
Birds by Lovi are made in Jääli, Northern Finland, in Lovi's own factory, made of Finnish birch plywood. These winged companions find their way into your homes in easy-to-send postcard-like packages.
Read More
Show Less
To Birds