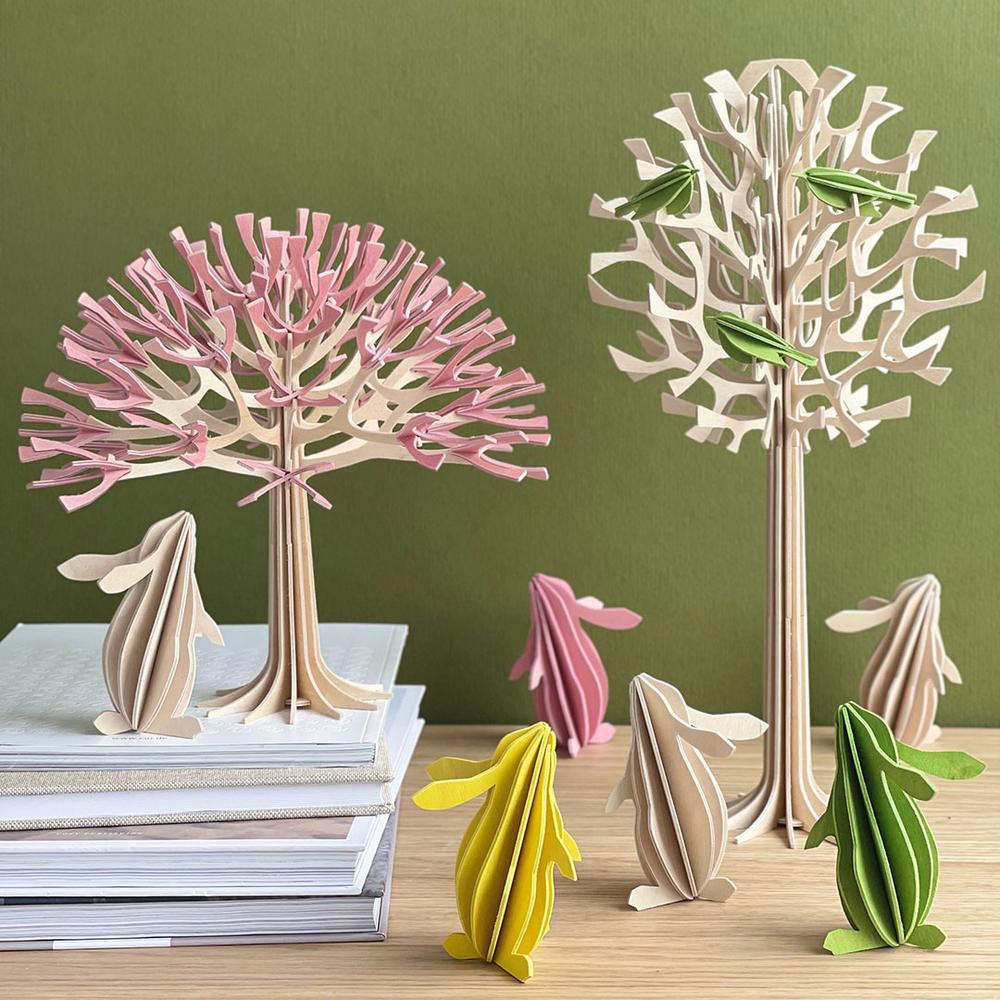 Easter Decorations
Easter decorations bring the spring, fresh colors, and a cheerful atmosphere. Light enters homes and spring shades slowly spread into the rooms. Bunnies and roosters find their way to the windowsills, Easter still lifes and to adventures in the green Easter grass.
The Lovi Easter decorations, similar to 3D puzzles, made from thin Finnish birch plywood, complement the Easter home decor. The adorable Lovi Rabbit curiously follows the events of the environment, and the noble Lovi Rooster guards his own territory. Which one lays Easter eggs in your home? And don't forget the Easter Eggs! Two sizes in three color combination available! Natural wood Lovi Eggs can be painted also.
This year try painting bunnies and roosters too! Choose a natural wood product and create a figure that suits your style. With high-quality Lovi Watercolors manufactured by A. Wennström, you will mix the shades of your dreams.
Remember your loved ones, too, and send Easter greetings on time! Packed in flat, plastic-free packaging, Lovi figures are easy to send, and assembling them brings great joy to their recipient.
Read More
Show Less
Easter Decorations