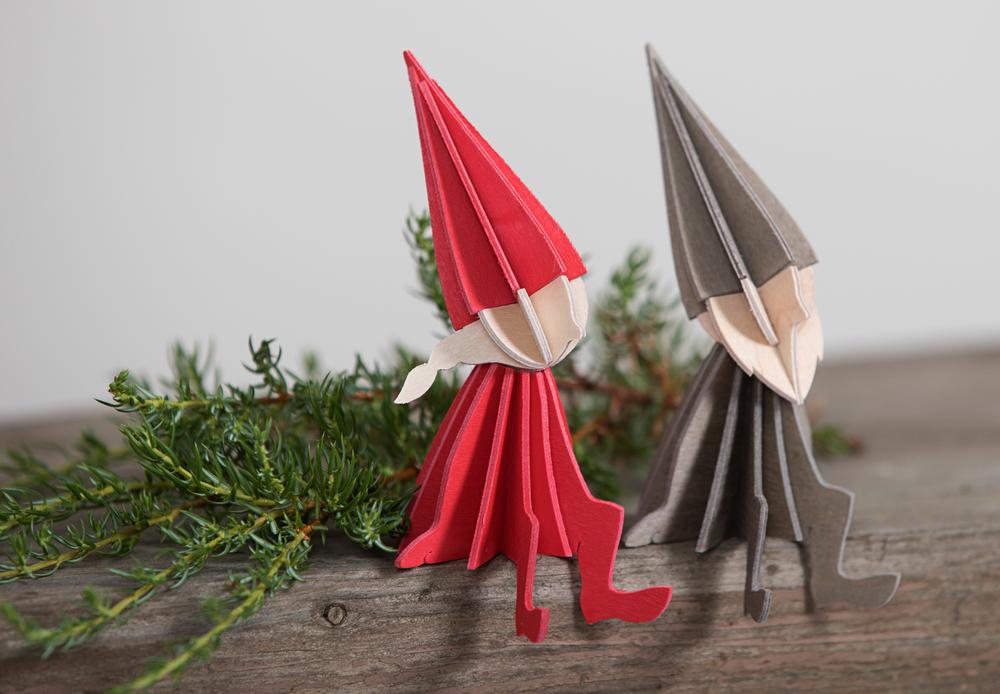 Elves
Elves in the forests, elves in the sauna, elves in houses, and the Christmas Elves. Finnish folklore spreads the stories of these little friends of ours, originally fairies. The elves adventure in the shade of the trees, take care of our homes, and are left to enjoy the last steam in the sauna. The elves stay out of sight of people, but sometimes, if you are really lucky, you might see a brown cap flashing under a closet or in the shadows of a rye.
Of course, elves also belong inseparably to Christmas, although Christmas elves are the newest in the elf tradition. Santa's hard-working helpers research wish lists, make gifts, and conduct surveys at Santa's request. It is therefore worthwhile to be kind, elves can still report bad behavior these days.
Elves by Lovi rest beanie caps on their heads and sit down to follow the events of your home. Lovi Elf and Lovi Girl Elf made of Finnish birch plywood are a wonderful addition to your home's Christmas decor or as a gift for a friend.
Read More
Show Less
To Elves