Lovi Elf
Lovi Elf brushes his beard, presses the hat on his head and is ready for the day's work. There is so much to do. As Christmas approaches, he rushes to help Santa to make and deliver gifts to homes around the world.
Lovi Elf brings Christmas with him, and every home needs its own elf. This little elf sits comfortably on the mantel or rests his feet on the bookshelf. In the children's room, it watches the small residents play, and the corner of the desk reminds of the coming Christmas.
Assemble the elf according to the instructions on the package. Put his feet in place, put on a coat and press the hat on his head.
Lovi Elf is a lovely little Christmas present, a nice thing to craft while waiting for Christmas, and a beautiful mood maker at home. Add different size of Lovi Elves and Lovi Elf Girls to make an adorable group. Send a Christmas greeting that surely will be remembered.
Show more
Show less
From 9,90€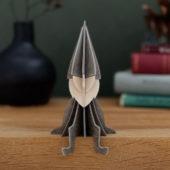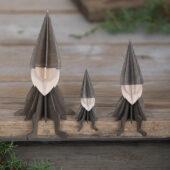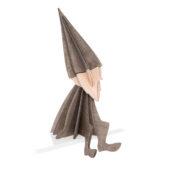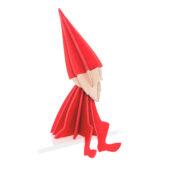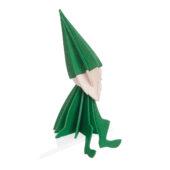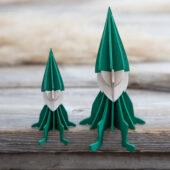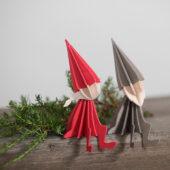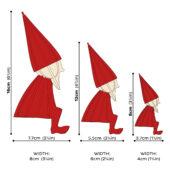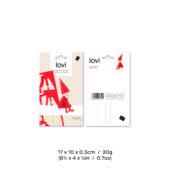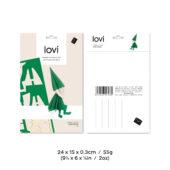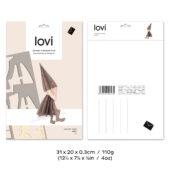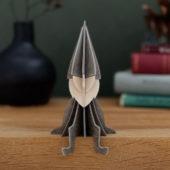 DETAILS
Package size / weight:
17 x 10 x 0.3cm / 20g (6¾ x 4 x ⅛in / 0.7oz)
24 x 15 x 0.3cm / 55g (9½ x 6 x  ⅛in / 2oz)
31 x 20 x 0.3cm / 110g (12¼ x 7⅞ x ⅛in / 3.9oz)
Colors: bright red, dark green (sizes 8cm and 12cm), grey
Material: Eco-friendly Finnish birch plywood
Hand painted with water based, non-toxic toy paint. Natural wood material is seen through the thin paint layer.
Made in Finland. Plastic free. Easy to send postcard-like package. Illustrated instructions inside the package. Patented. Design: Anne Paso
Shipping costs
Finland: Free shipping for all orders
European Union & Rest of Europe: From 9.90€
United Kingdom: From 13.90€
North America: From 19.90€
Rest of The World:  From 24.90€
See free shipping tresholds & detailed information here.
DID YOU KNOW
There are countless different small creatures, elves, in northern folklore. Each courtyard building had its own patron. The elves had to be treated well so that they did their job carefully.