Miffy & Ball
Miffy & Ball by Lovi was inspired by the original illustrations by Dick Bruna. It is a cute little 3D puzzle bunny made from Finnish birch plywood. The packaging is flat, so it's also easy to send when you want to delight your friend with a small gift.
Are you in the mood for ball games? You can come up with many nice games and plays with the ball. What ball color is your favorite?
Do you have a friend who is fond of little bunnies? Combine this wooden Miffy with Lovi Watercolors and send as a creative gift. Remember to add "Gift Wrapping" when finishing your order in our shop.
Pick up the painting supplies, whisk the brush on watercolors and paint. Add your favorite colors and create your own, unique Miffy  and Ball by Lovi bunny. Don't forget to paint the ball!
Show more
Show less
15,90€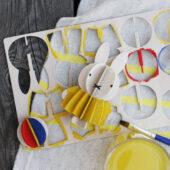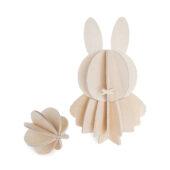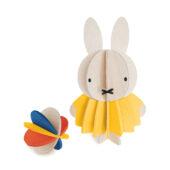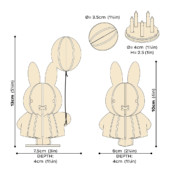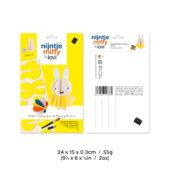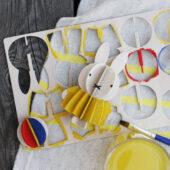 DETAILS
Package size / weight:
24 x 15 x 0.3cm / 55g (9½ x 6 x  ⅛in / 2oz)
Color: natural wood (Lovi Watercolors are not included, buy them separately)
Material: Eco-friendly Finnish birch plywood
Made in Finland. Plastic free. Easy to send postcard-like package. Illustrated instructions inside the package. Patented. Design: Anne Paso
Shipping costs
Finland: Free shipping for all orders
European Union & Rest of Europe: From 9.90€
United Kingdom: From 13.90€
North America: From 19.90€
Rest of The World:  From 24.90€
See free shipping tresholds & detailed information here.
DID YOU KNOW
Miffy's creator Dick Bruna (1927–2017) was influenced by modern art. In his illustrations, he combined line, shape and color with a distinctive style.