Lovi Rabbit
Lovi Rabbit reaches up, peeks curiously around, and perks its ears up to hear a little better. Little rabbits puff with enthusiasm, there's so much to explore in the world.
Assemble this cutie as a favorite item in a nursery or add a colorful detail to the spring decorations. A group of small bunnies grace the Easter break and remind you of the arrival of Spring with a cheerful tone.
You can also paint your own Lovi Rabbit. Choose a natural wood product and Lovi Watercolors and create your own unique bunny. You can also send a set as a gift. Just remember to add "Gift Wrapping" when finishing your order.
Jump towards new adventures with Lovi Rabbit or send a lovely surprise to a friend. The family-oriented bunny symbolizes a new life – it's an excellent gift for those with growing families.
Show more
Show less
12,90€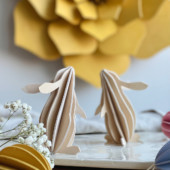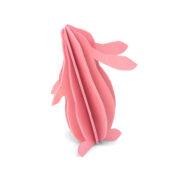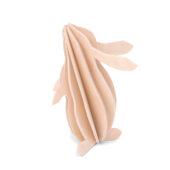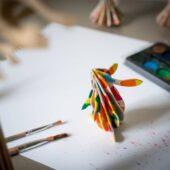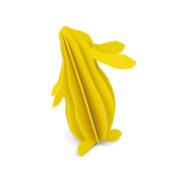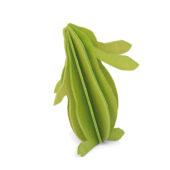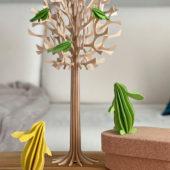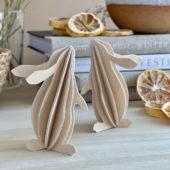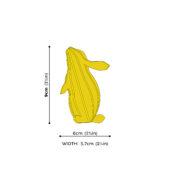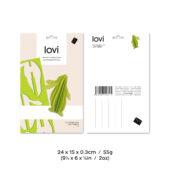 DETAILS
Package size / weight:
24 x 15 x 0.3cm / 55g (9½ x 6 x  ⅛in / 2oz)
Colors: light green, light pink, natural wood, yellow
Material: Eco-friendly Finnish birch plywood
Hand painted with water based, non-toxic toy paint. Natural wood material is seen through the thin paint layer.
Made in Finland. Plastic free. Easy to send postcard-like package. Illustrated instructions inside the package. Patented. Design: Anne Paso
Shipping costs
Finland: Free shipping for all orders
European Union & Rest of Europe: From 9.90€
United Kingdom: From 13.90€
North America: From 19.90€
Rest of The World:  From 24.90€
See free shipping tresholds & detailed information here.
DID YOU KNOW
While happy, bunnies leap high, turning and kicking in the air. When all is well, bunnies purr relaxed just like cats.