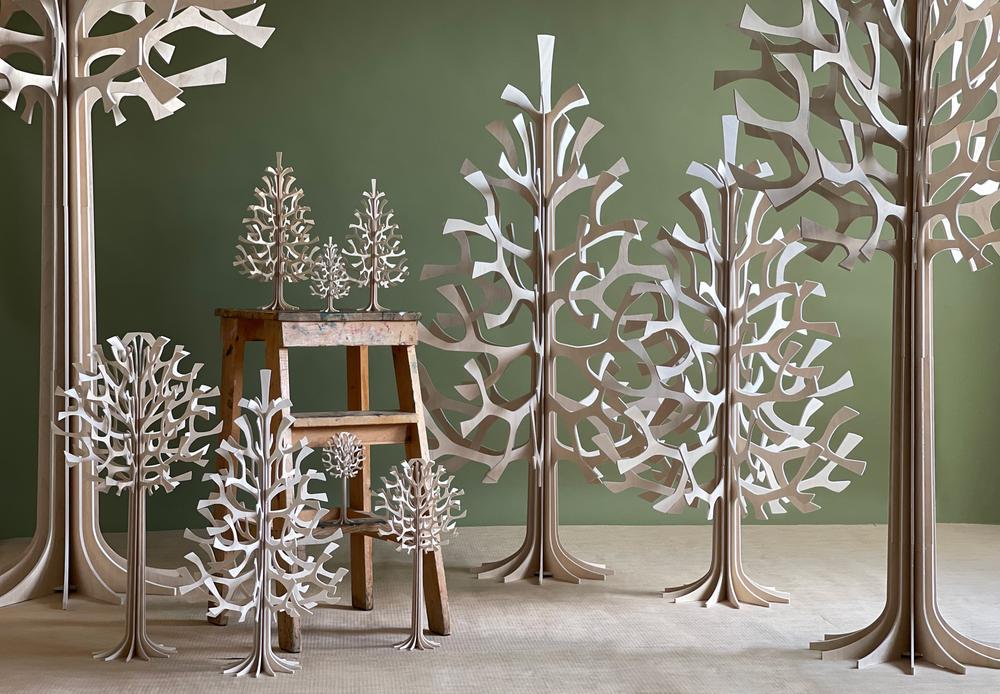 Christmas Trees
The Christmas trees are the Christmas starters. When the spruce is brought in, the celebration can begin. The branches are lined with the favorite decorations and the lights are placed alongside. Memorable moments are created around the spruce tree with family and friends, enjoying the Christmas atmosphere and opening presents.
Christmas Trees by Lovi is a group of spruces made of Finnish birch plywood. The collapsible spruce is an ecological and plastic-free option that lasts from year to year. The allergy-friendly Lovi spruce doesn't drop its needles – so they won't be found on the soles of your socks during Midsummer, don't worry!
The patented joint of our Lovi products makes assembly and disassembly easy without tools. The parts can be stored in a flat package, taking up only a tiny space.
Read More
Show Less
To Christmas Trees