Menina by Lovi
Menina by Lovi is a small, wooden princess decoration designed in collaboration with the Prado Museum of Madrid. Menina by Lovi is an adaptation of the most prominent figure in the painting Las Meninas by Diego Velázquez (1656), Princess Margaret, around whom the ladies in waiting alongside with the royal family and other courtiers have gathered.
One of the most extensively studied and analysed works of art in history, Las Meninas was a progressive work in its time, inspiring countless artists to create their own versions of it in the form of paintings as well as sculptures.
Menina by Lovi was released in 2017, and until now the Prado Museum has held exclusive rights to sell the product. We are happy to announce that the wooden princess is now also available from Lovi Online Store.
The eight-centimetre version of the Menina by Lovi comes in three colors: natural wood, grey and dark red, whereas the 20-centimetre version of the figurine is only available in dark red. The smaller version of the Menina by Lovi also comes packaged with a string for suspension purposes.
Show more
Show less
From 15,90€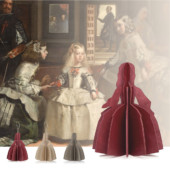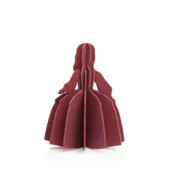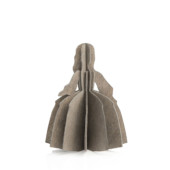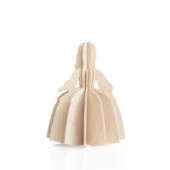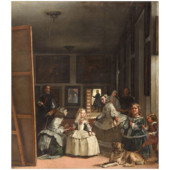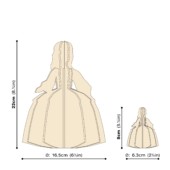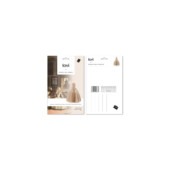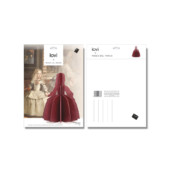 DETAILS
Package size / weight:
36 x 15 x 0.5cm / 135g (1ft 1¾ in x 6in x ¼in / 4.8oz)
Colors: dark red, grey, natural wood
Material: Eco-friendly Finnish birch plywood
Hand painted with water based, non-toxic toy paint. Natural wood material is seen through the thin paint layer.
Made in Finland. Plastic free. Easy to send flat package. Illustrated instructions inside the package. Patented. Design: Anne Paso
Shipping costs
Finland: Free shipping for all orders
European Union & Rest of Europe: From 9.90€
United Kingdom: From 13.90€
North America: From 19.90€
Rest of The World:  From 24.90€
See free shipping tresholds & detailed information here.
In addition to Museo del Prado, Lovi has collaborated with the Guggenheim Bilbao Museum. The selection of museum shop at Guggenheim Bilbao includes a wooden and sectioned Lovi Puppy that reinterprets the artwork 'Puppy' by Jeff Koons.