LOVI ANGEL
Lovi Angel is a carrier of light and joy. It creates a peaceful aura, reminding you of love and people close to you. The angel's dress is bell-shaped and its beautifully designed wings are slightly raised. This kind of shape is timeless and wood as a material creates a traditional atmosphere.
Lovi Angel, like all other Lovi characters, is made of birch plywood grown in Finnish forests.
Assemble this little angel according to the instructions included and hang it on a branch of your Christmas tree. You can also place the angel on a flat surface without hanging wire – on a windowsill, on a shelf or on a side table – anywhere you want. You can create a piece of still life by combining different Lovi angels, small and large, wood colored and white.
Show more
Show less
From 7,90€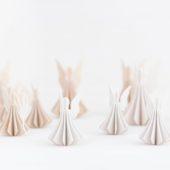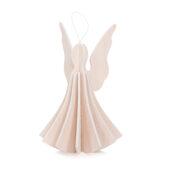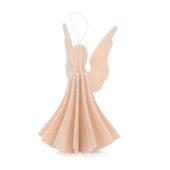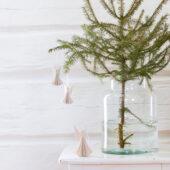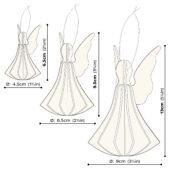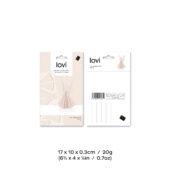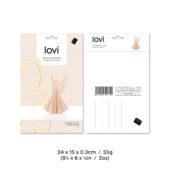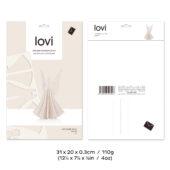 DETAILS
Package size / weight:
17 x 10 x 0.3cm / 20g (6¾ x 4 x ⅛in / 0.7oz)
24 x 15 x 0.3cm / 55g (9½ x 6 x  ⅛in / 2oz)
31 x 20 x 0.3cm / 110g (12¼ x 7⅞ x ⅛in / 3.9oz)
Colors: natural wood, white
Material: Eco-friendly Finnish birch plywood
Hand painted with water based, non-toxic toy paint. Natural wood material is seen through the thin paint layer.
Made in Finland. Plastic free. Easy to send postcard-like package. Illustrated instructions inside the package. Patented. Design: Anne Paso
Shipping costs
Finland and Europe:
From 6,90€
Free Shipping for orders over 50€
United Kingdom:
8,90€
Free Shipping for orders over 50€
Rest of the World
19,90€ or 24,90€
Free Shipping for orders over 100€ and 150€
Please note that shipping fees do not cover your customs importing costs for orders outside the EU.
See detailed information here.
DID YOU KNOW
Lovi Angel was the third Lovi figure. It was brought into the world after the Lovi Bauble and Lovi Heart in 2005. Anne spent a lot of time designing the Angel, especially the wings, as the chosen design language would determine the genre of Lovi products to come.