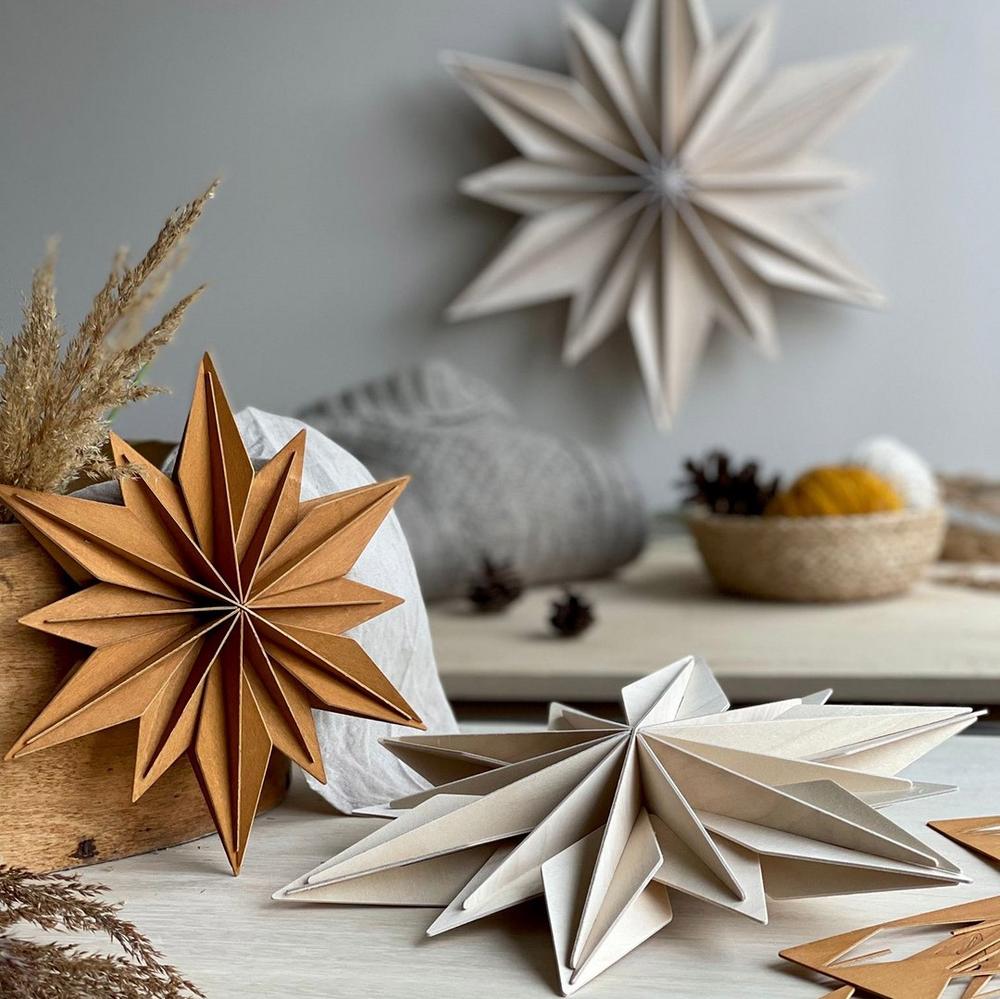 Ornaments
When the ornaments come out, it is time for a celebration. The festive atmosphere is a combination of family traditions, cherished memories and new ideas. The baubles and stars, angels and hearts carry the stories of moments together and collect new ones to go with them.
The sophisticated shapes of Lovi decorations and the natural Finnish birch plywood used as a material create a peaceful and festive atmosphere around them. Timeless themes that fit into any interior. Finish a table setting, decorate your home window, or enrich your Christmas tree with these self-assembled ornaments.
The products in the Ornaments by Lovi category are all to be hanged and a hanging wire of a suitable length comes with the packaging.
Read More
Show Less
To Ornaments