Lovi Minibirds, 3pcs
Lovi Minibirds are the smallest winged in our collection. From one package you can assemble three small chirps.
There is a small hole in the belly part of the each bird, from which they can be placed to sit on the branches of small Lovi Trees and Spruces (Lovi Spruce 25cm, Lovi Spruce 30cm and Lovi Tree 34cm, which already includes light green birds).
We have four vibrant colors in our selection: bright red, light green, blue and black.
Lovi Minibirds are a wonderful gift idea for the one who already has a small Lovi tree or spruce.
Show more
Show less
9,90€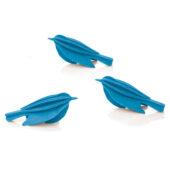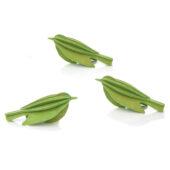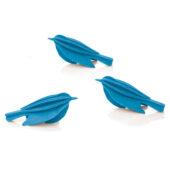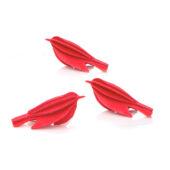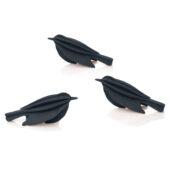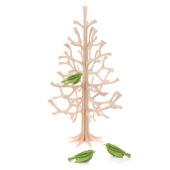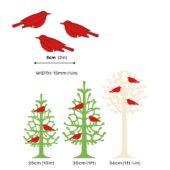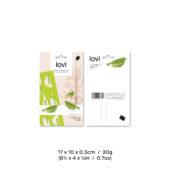 DETAILS
Package size / weight:
17 x 10 x 0.3cm / 20g (6¾ x 4 x ⅛in / 0.7oz)
Colors: black, blue, bright red, light green
Material: Eco-friendly Finnish birch plywood
Hand painted with water based, non-toxic toy paint. Natural wood material is seen through the thin paint layer.
Made in Finland. Plastic free. Easy to send postcard-like package. Illustrated instructions inside the package. Patented. Design: Anne Paso
Shipping costs
Finland: Free shipping for all orders
European Union & Rest of Europe: From 9.90€
United Kingdom: From 13.90€
North America: From 19.90€
Rest of The World:  From 24.90€
See free shipping tresholds & detailed information here.
DID YOU KNOW
The world's smallest bird is the bee hummingbird. It weighs less than 2 grams and is about 5.7cm long. So almost as small as the Lovi Minibird. The smallest bird species in Europe is the goldcrest. It weighs 4.5–7 grams and is 8.5–9.5cm long.