Lovi Spruce 50cm
Lovi Spruce 50cm is a Christmas tree suitable for even small spaces. Place the spruce in a central location in your home and enjoy the atmosphere created by its natural materials and shapes. You can also put together a small forest with other Lovi spruces.
Spruce is assembled from 15 parts. Start assembling from the bottom and press the top into place last. Year after year, this beautiful little Christmas tree will delight you and your guests. After the party, you can disassemble the spruce and keep the parts safe in the package.
Lovi Spruce 50cm is also a wonderful decoration for the Christmas table setting. Add some Lovi Reindeer or Elves and the Christmas still life piece is complete.
Beautiful branches are suitable for decorating with Lovi Baubles 3.5cm, Lovi Star 5cm, Lovi Bird 8cm and Lovi Swallow 10cm.
Show more
Show less
119,00€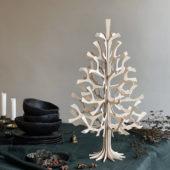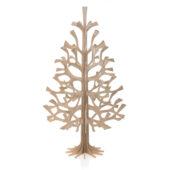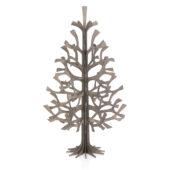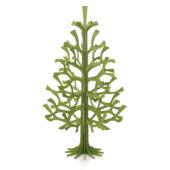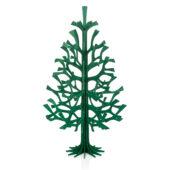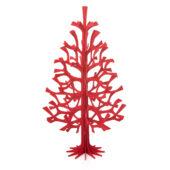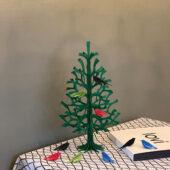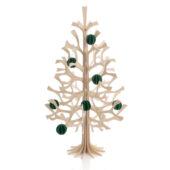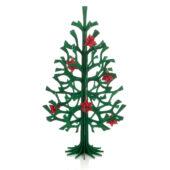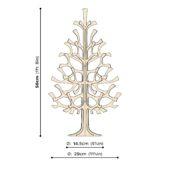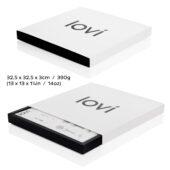 DETAILS
Package size / weight:
32.5 x 32.5 x 3cm / 390g (13 x 13 x 1¼in / 14oz)
Colors: bright red, dark green, grey, light green, natural wood
Material: Eco-friendly Finnish birch plywood
Hand painted with water based, non-toxic toy paint. Natural wood material is seen through the thin paint layer.
Made in Finland. Plastic free. Gift box -like package with illustrated instructions. Patented. Design: Anne Paso
Shipping costs
Finland: Free shipping for all orders
European Union & Rest of Europe: From 9.90€
United Kingdom: From 13.90€
North America: From 19.90€
Rest of The World:  From 24.90€
See free shipping tresholds & detailed information here.
DID YOU KNOW
In parts of northern Europe, cherry trees or hawthorns, or their branches, were also used as ancient Christmas trees. The branches were laid out in pots and it was hoped that they would bloom at Christmas time. If real wood was not available, it could be tied to one of the branches. Such pyramid-shaped structures were decorated with paper ornaments, apples, and candles. Sometimes trees were carried from house to house.