Lovi Spruce 25cm
Lovi Spruce 25cm is a natural addition to the Christmas decorations. This table-sized spruce creates a peaceful atmosphere around it.
Spruce is delivered in a flat package and is assembled from ten parts according to the illustrated instructions in the package. Assembly starts at the bottom and lastly, the treetop is pressed into place as a crown.
There are five colors: natural wood, gray, bright red, dark green and light green. Add Lovi Minibaubles or Minibirds to the branches of Lovi Spruce 25cm to bring color and variety.
Assemble and place on a bookshelf, windowsill, or side table, or create a Christmas atmosphere in your office. Assembly is easy and can be done without tools or glue.
The flat packaging is also easy to send to a friend. Made from Finnish birch plywood, spruce is an ecological and timeless gift that can be enjoyed from year to year.
Show more
Show less
45,00€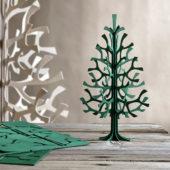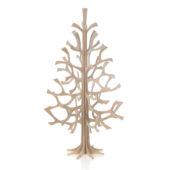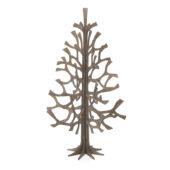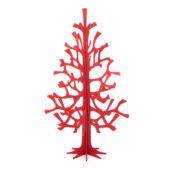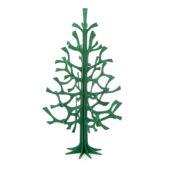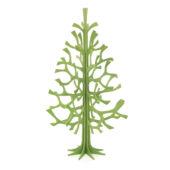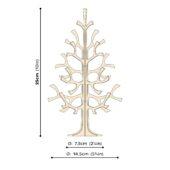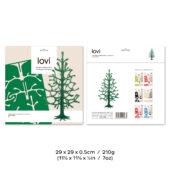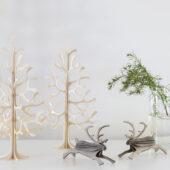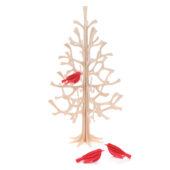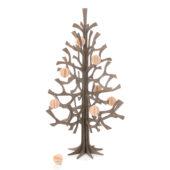 DETAILS
Package size / weight:
29 x 29 x 0.5cm / 210g ( 11⅜ x 11⅜ x ¼in / 7oz )
Colors: bright red, dark green, grey, light green, natural wood
Material: Eco-friendly Finnish birch plywood
Hand painted with water based, non-toxic toy paint. Natural wood material is seen through the thin paint layer.
Made in Finland. Plastic free. Easy to send, flat package. Illustrated instructions inside the package. Patented. Design: Anne Paso
Shipping costs
Finland: Free shipping for all orders
European Union & Rest of Europe: From 9.90€
United Kingdom: From 13.90€
North America: From 19.90€
Rest of The World:  From 24.90€
See free shipping tresholds & detailed information here.
DID YOU KNOW
The story of the Christmas trees can be traced back to ancient Egypt and Rome. Homes were decorated with evergreen branches hung on doors and windows during the winter. They were believed to keep witches, ghosts, and diseases away.