Lovi Spruce 120cm
Bring up the Lovi Spruce 120cm and welcome in the festive season. Admire the beautiful arches of the branches or adorn with your favorite decorations. Enjoy the soothing atmosphere of its natural materials and shapes.
Lovi Spruce 120cm will be delivered to your home in a flat package. The package also serves as a convenient storage box after Christmas, so be sure to keep it safe. There are 16 parts in the spruce and assembly is easy with the illustrated instructions in the package.
There are five color options: gray, natural wood, bright red, dark green, and light green. Which is your favorite?
The spruce can be assembled right away on the floor, but if you need a podium, choose a suitable pot from Lovi too. The height of the pot is 18cm and the diameter is 44cm and there are two colors: black and white. The pot cannot be ordered separately, so remember to order it together with the spruce.
Remember also the eco-friendly Lovi Ornaments: Lovi Angels, Lovi Stars and The Original Lovi Baubles 4cm, 6cm and 8cm.
Show more
Show less
From 529,00€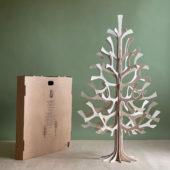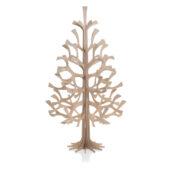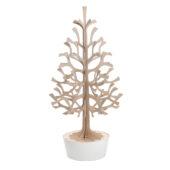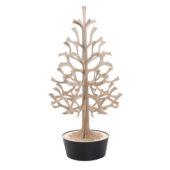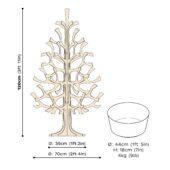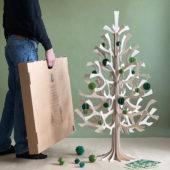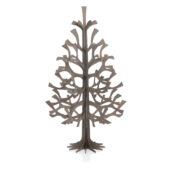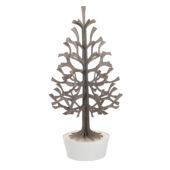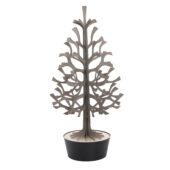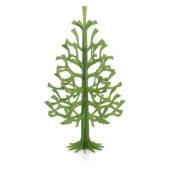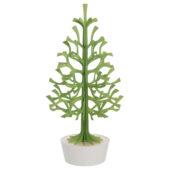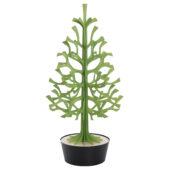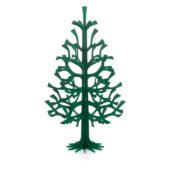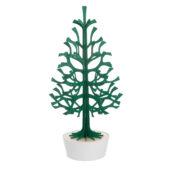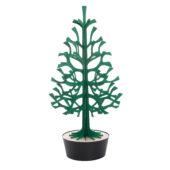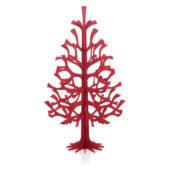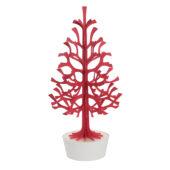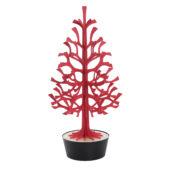 DETAILS
Package size / weight:
75 x 69 x 8cm / 3.3kg (2ft 6in x 1ft 22in x 1⅜in / 7.7lb)
Colors: bright red, dark green, grey, light green, natural wood
Material: Eco-friendly Finnish birch plywood
Hand painted with water based, non-toxic toy paint. Natural wood material is seen through the thin paint layer.
Made in Finland. Plastic free. Easy to send flat package. Illustrated instructions inside the package. Patented. Design: Anne Paso
Shipping costs
Finland: Free shipping for all orders
European Union & Rest of Europe: From 9.90€
United Kingdom: From 13.90€
North America: From 19.90€
Rest of The World:  From 24.90€
See free shipping tresholds & detailed information here.
DID YOU KNOW
Early 17th century Germany is considered the birthplace of the Christmas tree tradition we know today. It combined two traditions: an apple-decorated spruce called the Paradise Tree, which represented the Tree of Good and Evil Knowledge in the Garden of Eden, and a small pyramid-shaped Christmas tree decorated with glass balls, glitter and candles. The combination of these two trees can be considered to have given rise to the current Christmas tree tradition.