Lovi Star 5cm multipack (6pcs)
Lovi Star 5cm multipack is a package filled with Christmas fun. Assemble the lovely little stars on the branches of your Christmas tree, hang on the window or complete the Christmas still life with bunch of wooden Lovi Stars.
We packed six little Lovi Stars in the handy pillow box where you can store the stars when not in use. You can also assemble the stars as a gift for someone who is not able to assemble them him- or herself.
Choose your favorites from the three colors: natural wood, bright red and dark blue. Natural wood Lovi Stars can also be painted if you couldn't find just the right color for your decor. Painting the stars is also a nice little crafting moment for yourself or for the whole family. Combine Lovi Star 5cm multipack (6pcs) natural wood and Lovi Watercolors, and send as a gift to a friend who loves crafting. The recipient of the gift will surely rejoice.
If you already have the Lovi Spruce 50cm or Lovi Tree 55cm, Lovi Stars 5cm multipack decorates it perfectly for upcoming Christmas.
Remember to save the pillow box to store the stars when not in use.
Show more
Show less
19,90€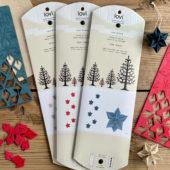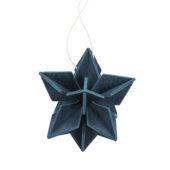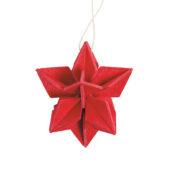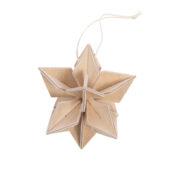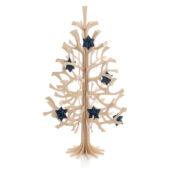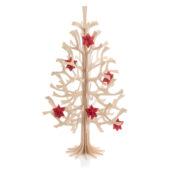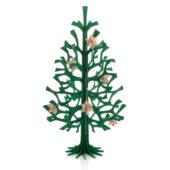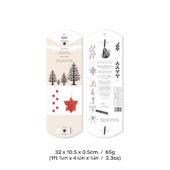 DETAILS
Package size / weight: 10.5cm x 32cm x 0.5cm / 65g (1ft⅝in x 4⅛in x ⅛in / 2.3oz)
Colors: bright red, dark blue, natural wood
Material: Eco-friendly Finnish birch plywood
Hand painted with water based, non-toxic toy paint. Natural wood material is seen through the thin paint layer.
Made in Finland. Plastic free. Easy to send flat package. Illustrated instructions inside the package. Patented. Design: Anne Paso
Shipping costs
Finland: Free shipping for all orders
European Union & Rest of Europe: From 9.90€
United Kingdom: From 13.90€
North America: From 19.90€
Rest of The World:  From 24.90€
See free shipping tresholds & detailed information here.
DID YOU KNOW
"Twinkle, twinkle, little star
How I wonder what you are
Up above the world so high
Like a diamond in the sky
Twinkle, twinkle, little star
How I wonder what you are"
Did you know that this common lullaby was first published in 1806 in Rhymes for the Nursery written by Jane Taylor and her sister Ann.