Lovi Star
Lovi Star is twinkling with the stars of the sky.
Lovi Star consists of basic parts with small diamond shaped pieces attached to the tips. There are slightly more parts than a standard Lovi product, so you get more to do with your hands. However, assembly is easy with the illustrated instructions on the package. You can also try to assemble a star without instructions. Do you know which part to start with?
Place the Lovi Star on the branch of a spruce as Christmas approaches. Hang on the window or finish the Christmas still life with a beautiful decoration. The stars are also great for Christmas table setting.
The Lovi star is a wonderful little gift for a friend or relative. Made of eco-friendly, Finnish birch plywood, the star is a natural and beautiful memory. Send as a Christmas card or wrap in a little Christmas package.
Available in three sizes, 5cm, 7cm and 10cm, and three colors, natural wood, traditional Christmas red and dark blue of the northern sky.
5cm is suitable for Lovi Spruces and Trees 50cm–135cm.
7cm is suitable for Lovi Spruces and Trees 120cm–200cm
10cm is suitable for Lovi Spruces and Trees 180cm–200cm
Show more
Show less
From 9,90€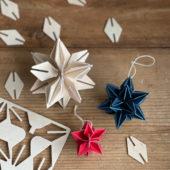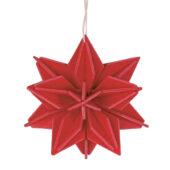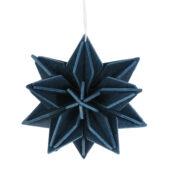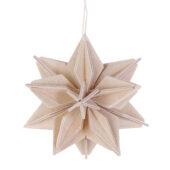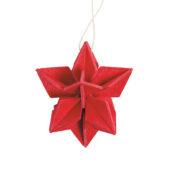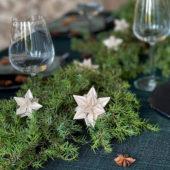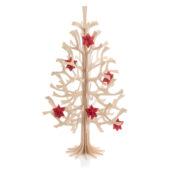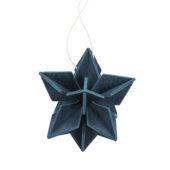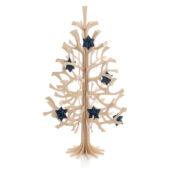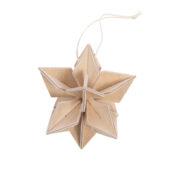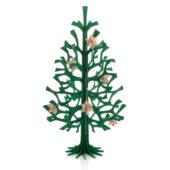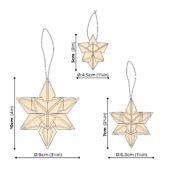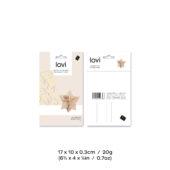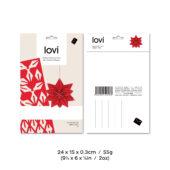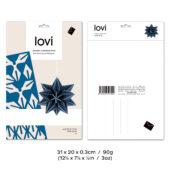 DETAILS
Package size / weight:
17 x 10 x 0.3cm / 20g (6¾ x 4 x ⅛in / 0.7oz)
24 x 15 x 0.3cm / 55g (9½ x 6 x  ⅛in / 2oz)
31 x 20 x 0.3cm / 90g (12¼ x 7⅞ x ⅛in / 3.17oz)
Colors: bright red, dark blue, natural wood
Material: Eco-friendly Finnish birch plywood
Hand painted with water based, non-toxic toy paint. Natural wood material is seen through the thin paint layer.
Made in Finland. Plastic free. Easy to send postcard-like package. Illustrated instructions inside the package. Patented. Design: Anne Paso
Shipping costs
Finland: Free shipping for all orders
European Union & Rest of Europe: From 9.90€
United Kingdom: From 13.90€
North America: From 19.90€
Rest of The World:  From 24.90€
See free shipping tresholds & detailed information here.
DID YOU KNOW
Lovi Star was much desired. The idea matured for a long time because the designer wanted to avoid an overly obvious shape and make the star as three-dimensional as possible.