LOVI TEAM: SANNA
I started working at Lovi in ​​September 2013. The job I thought I'd only have for a few months soon became permanent employment in production, and after a while, the job description expanded to sales and customer service. Now, I take care of our website, content creating, and photography, and in the busiest times of the year, I also help on the production from time to time. The early days of my journey help me tremendously in the work I am doing now. A diverse, varied, and evolving job description keeps the mind fresh and workdays interesting.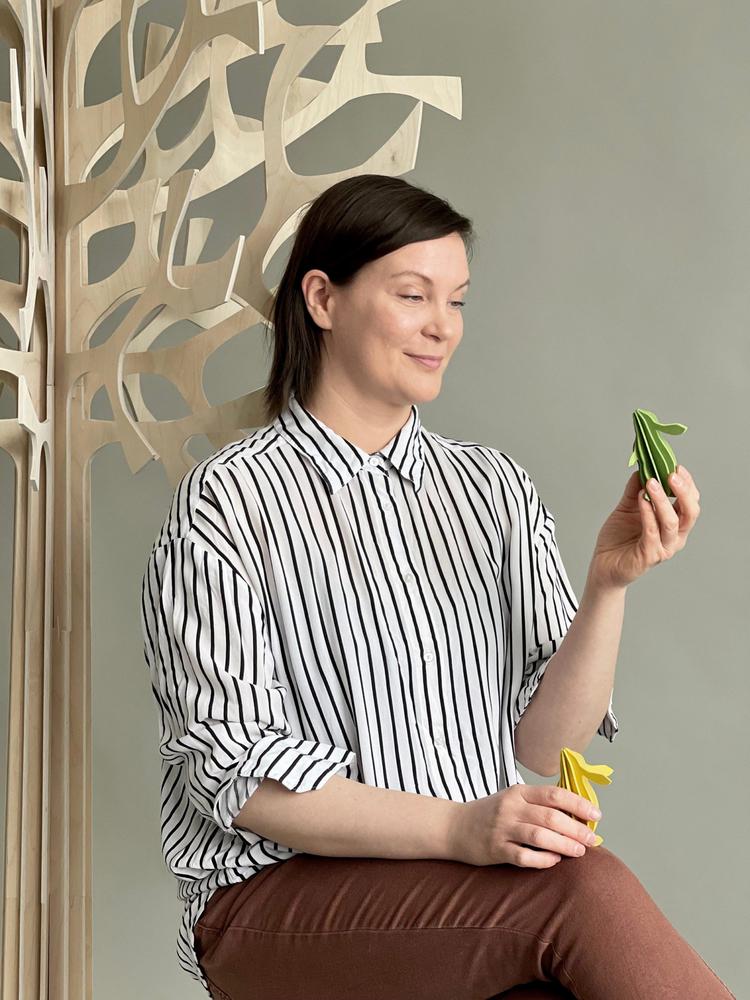 Working with Lovi products is rewarding and fascinating. Using the high-quality, ecological Finnish natural material in beautiful, insightful, and good-minded products is our pride. It is also especially great that our products can be manufactured in our own small factory in Jääli, Northern Finland. Most of the Lovi figures find their homes abroad. It is a pleasure to be involved in enabling Finnish know-how to be seen around the world.
A lovely three-year-old scurrying in our home seems to think her mom is working with Moomins. The Little Snufkin by Lovi figure, which has found its place on top of the chest of drawers in the children's room, is one of her most precious treasures. In addition to Lovi Moomins, small animal figures are her favorites.
I enjoy my job a lot. The tasks are varied. Workdays include both technology and creativity in nice proportions. Our small work community can hold a lot of talk and laughter. It's nice to be a part of a jovial group. Everyone is a valuable part of the team just as they are.
It's hard to pick only one or two favorites from Lovi's selection. So many products are beautiful and inventive in their own way. However, my first favorite was the Lovi Rabbit. Something in that cute figure puts me in a good mood. In my eyes, the Lovi Rabbit looks very sweet, peppy, and curious. It's a happy and perky figure.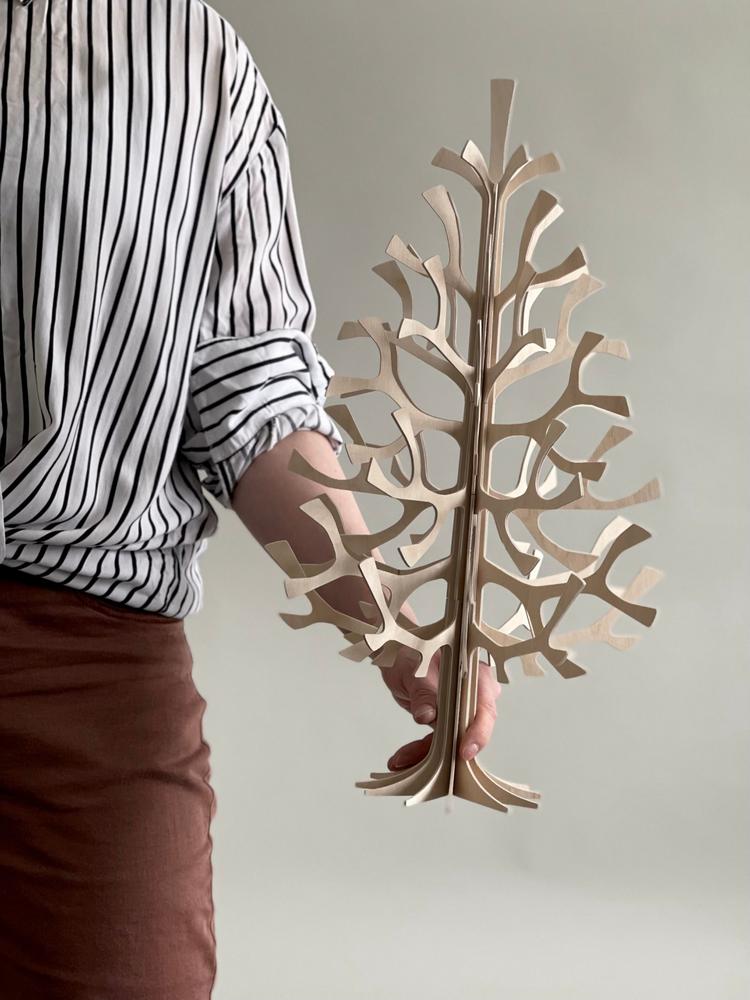 My second favorite is the natural wood Lovi Spruce 50cm. The shape of the spruce is beautiful, balanced, and calm. The natural color of wood is timeless and easy to combine with many different environments. The dark green spruce is also beautiful, but I think the shelf life of the natural wooden spruce is longer. It can be assembled as the autumn evenings begin to dim and can be kept as part of the interior of the winter home even after Christmas.
Some time ago, we also introduced Iida and her favorites. Have you read that post already?