LOVI TEAM: ULLE
A great team works at the little Lovi factory to manufacture Lovi products. Now it's Ulle's time to tell about her job.
I started working in Lovi's production in August 2019 and I enjoy my job a lot. Time has gone by so fast! I cut, sand, paint and pack products and send orders to our online store customers and resellers around the world. My goal is to get the products to their final destinations smoothly and quickly.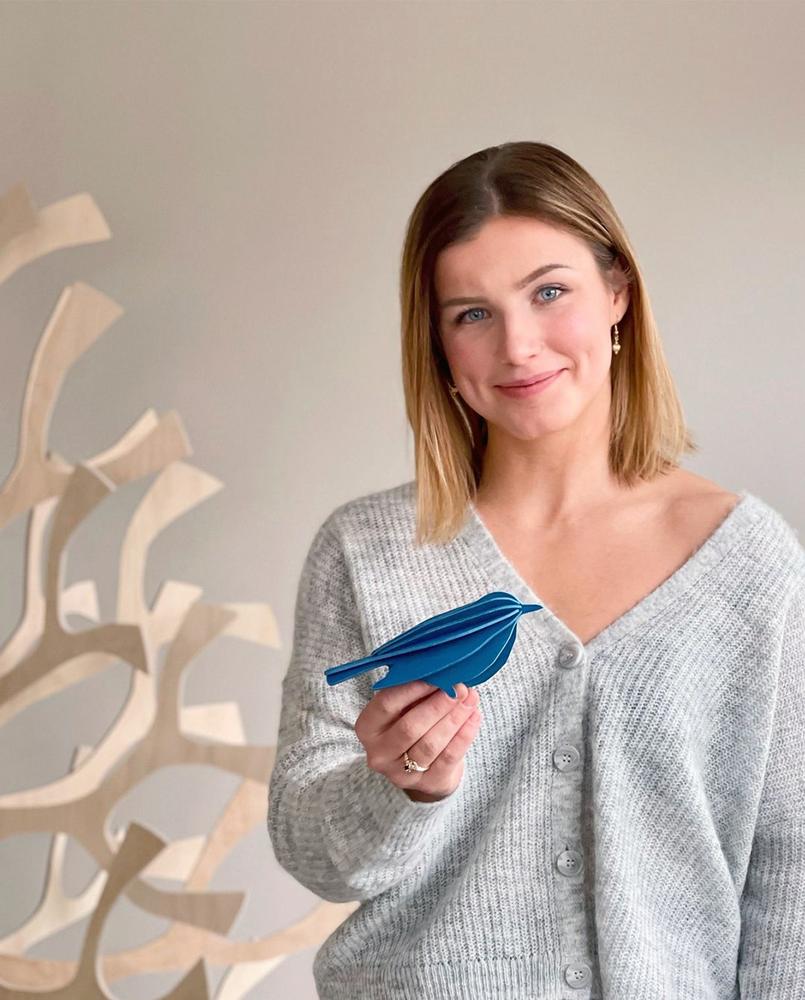 I start my morning by checking new orders and then build my day around deliveries as needed, together with other people working in production. Working together is spiced up with good humour and help is available whenever you need it. Work assignments are handled swiftly and cheerfully.
The best thing about my job is the versatility of the days, the speed and working with wonderful products, in a nice work community!
My Lovi favorite is the Lovi Bird! The bird is a beautiful little decoration that observes its surroundings from its own place. I think the blue Lovi bird is particularly beautiful.
I also really like Lovi Baubles of different sizes. The Bird and the Baubles complete the decoration on decorative branches or, at Christmas time, hung on the branches of the Christmas tree.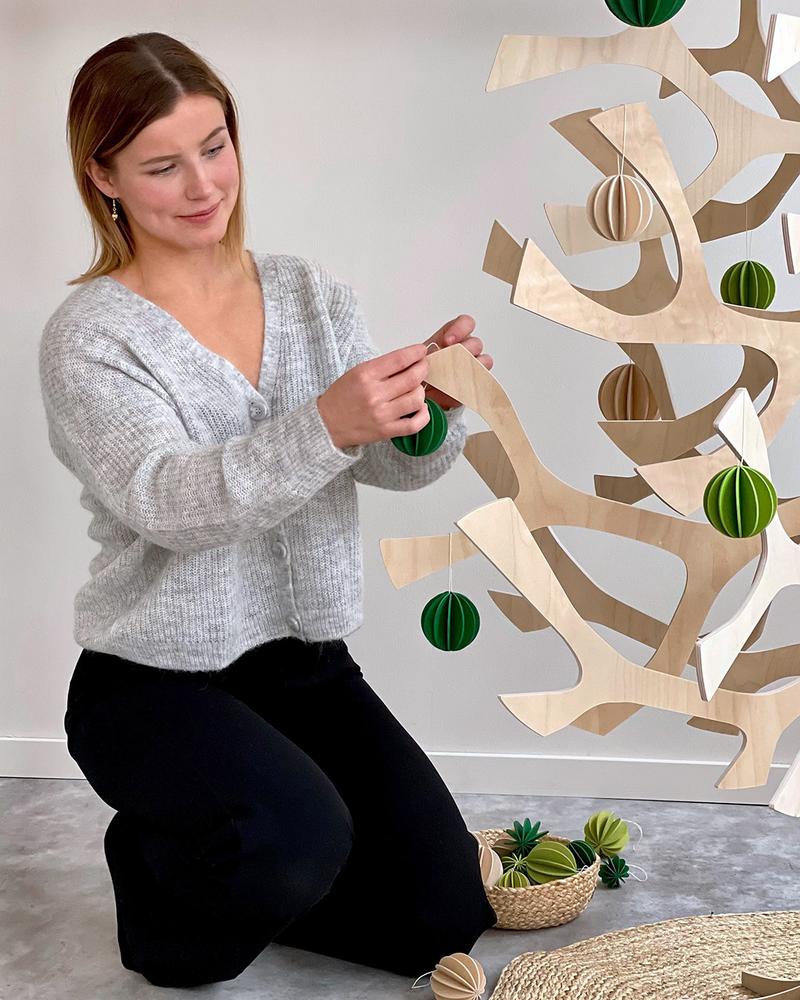 We have previously introduced Meri and Sanna. Have you already read their thoughts about working with Lovi products?