WOODEN EASTER EGGS BY LOVI
Wooden Easter eggs delight in Easter arrangements and bunches, hung on willow branches, and as a part of the Easter table setting. And you should not forget the best part of Easter crafts, painting the wooden Easter eggs!
BACK IN THE SELECTION
This spring we brought Lovi Eggs back into our catalogue, this time in multipacks. Lovi Eggs 4.5cm package includes six eggs that you can assemble yourself. Lovi Eggs 7cm package contains three eggs. Suspension strings are included in the package. Instructions on how to assemble the eggs are printed on the back of the packaging.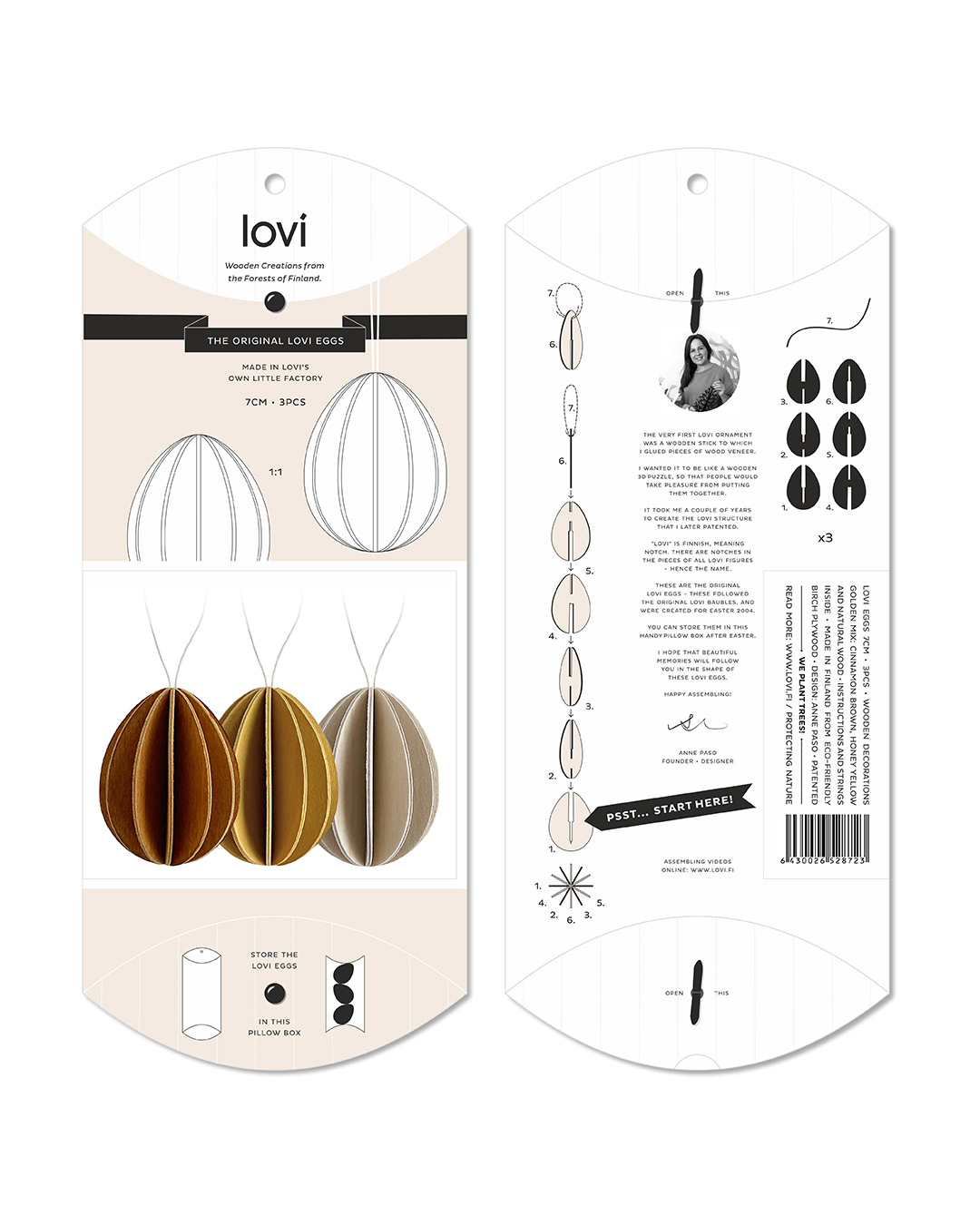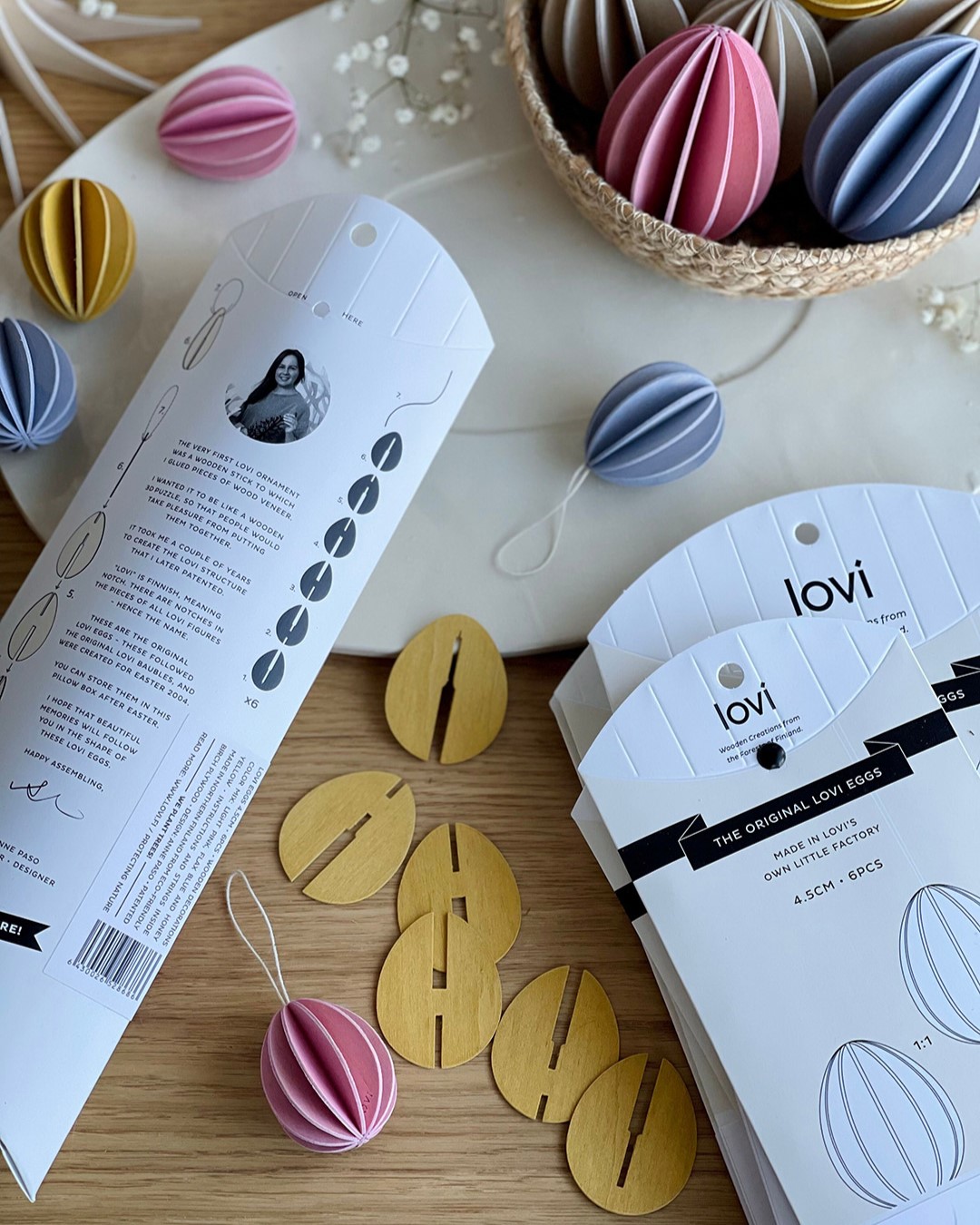 We packed the wooden Easter eggs in convenient pillow boxes in which the assembled eggs can be stored after Easter is over. Make the box resemble a tube by gently pressing the long sides together and then fold the flaps to form the ends for the box. Slip the assembled eggs into the box. This way, the eggs will stay intact and safe until the next Easter.
COLOR MIX AND GOLDEN MIX
The wooden Lovi Eggs are available as a color mix, a golden mix, and an assortment in which all the eggs are natural wood. From Lovi Eggs 4.5cm color mix pack, you can assemble two light pink eggs, two flax blue eggs, and two honey yellow eggs. In Lovi Eggs 7cm color mix pack, there is one egg for each of the colors.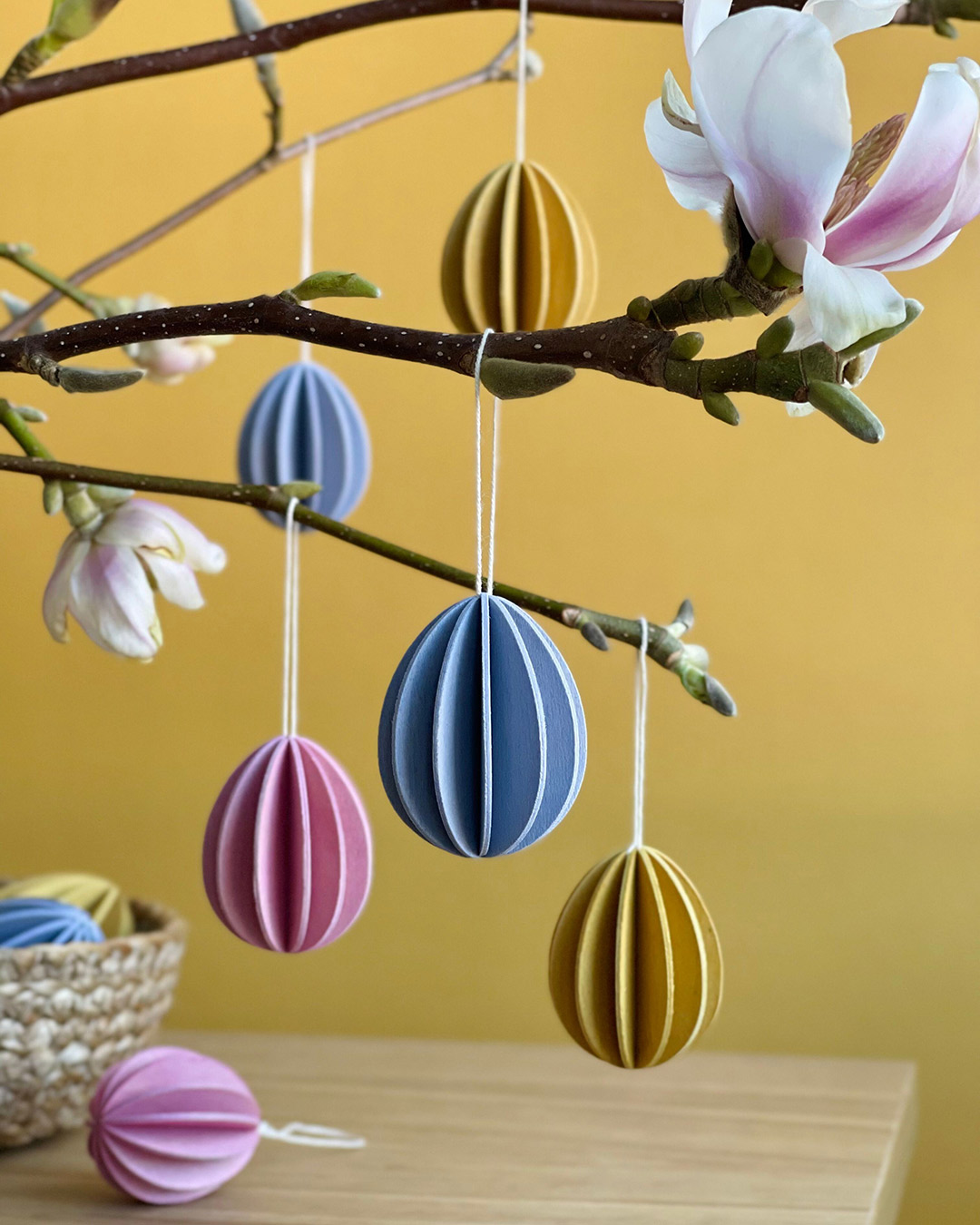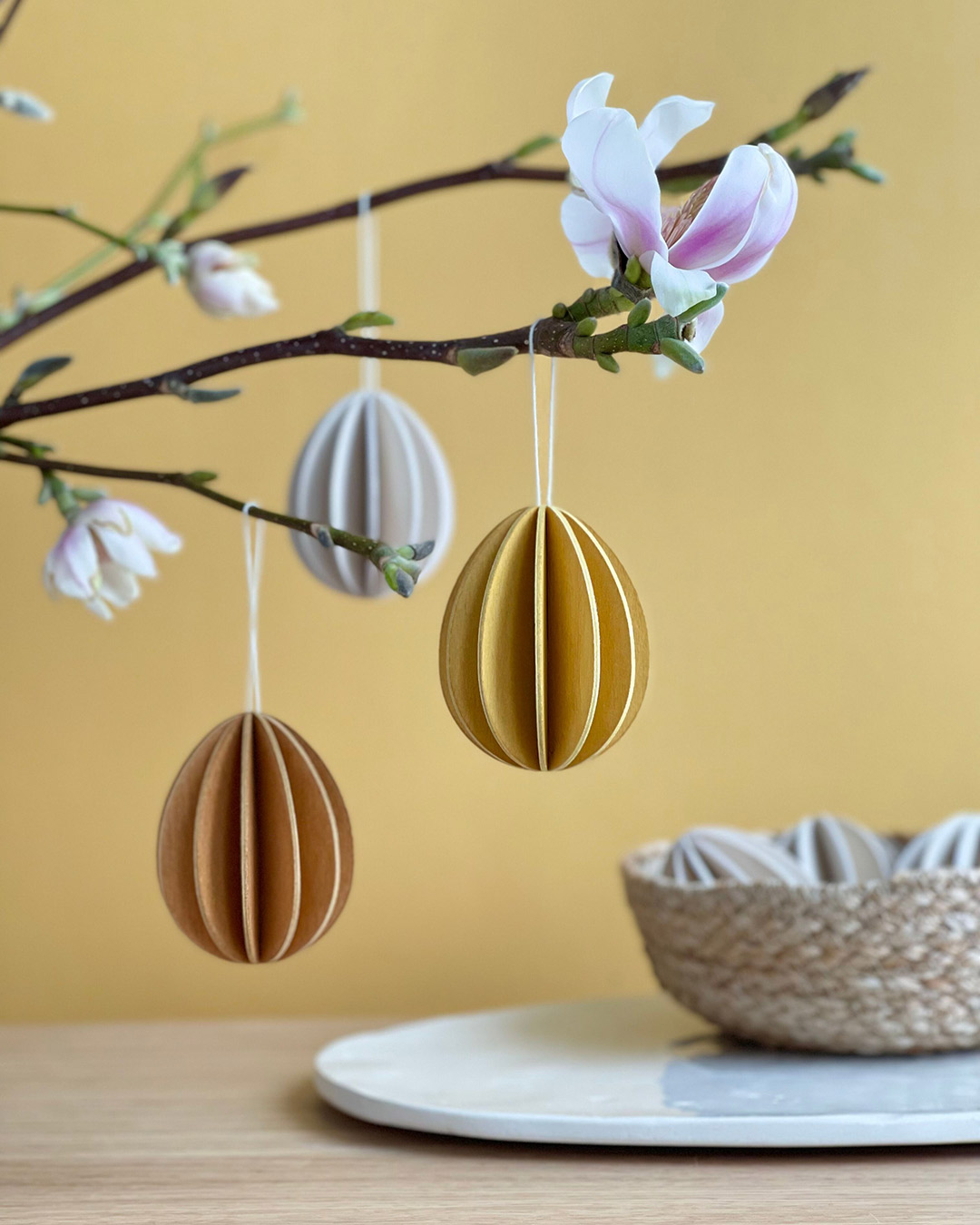 For the golden mix, we chose cinnamon brown, honey yellow, and natural wood eggs in the same ratios ( 2 x cinnamon brown, 2 x honey yellow, 2 x natural wood in 4.5cm pack, and 1 x cinnamon brown, 1 x honey yellow, 1 x natural wood in 7cm pack).
NATURAL WOOD LOVI EGGS
The enchanting natural wood Lovi Eggs are perfect for a natural Easter decoration or as a part of a colorful ensemble. The packs include either six small eggs (4.5 cm) or three large eggs (7 cm).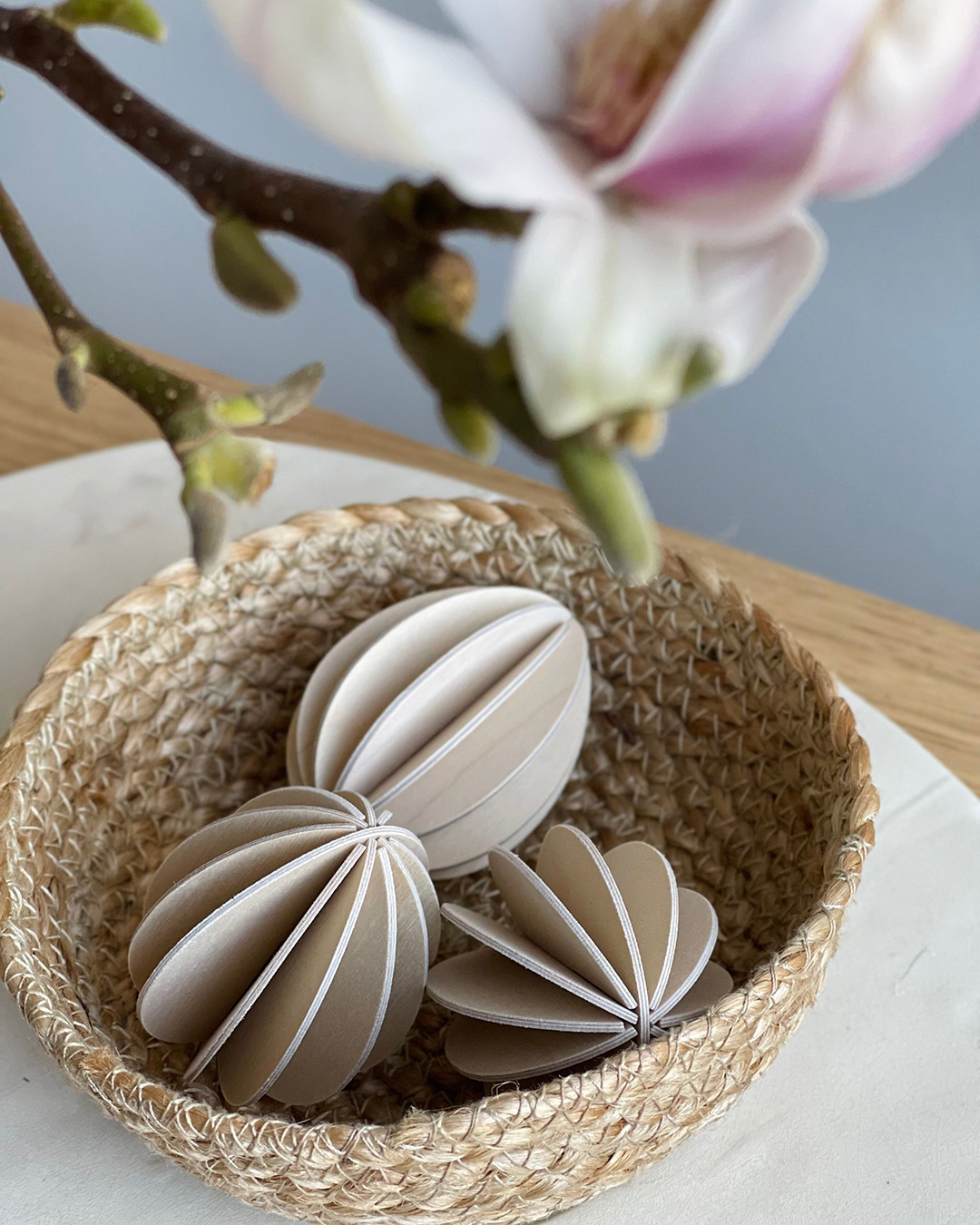 The natural wood Easter eggs can also be painted. The light wood surface is a most fine base for different patterns and colors. Boldly try different ways of decorating the eggs and create your own unique Easter decorations. Painting the eggs is suitable for both the small ones and the big ones, and it is something wonderful to do together when Easter draws near. And oh, how nice it is to use eggs you decorated yourself to decorate your Easter home!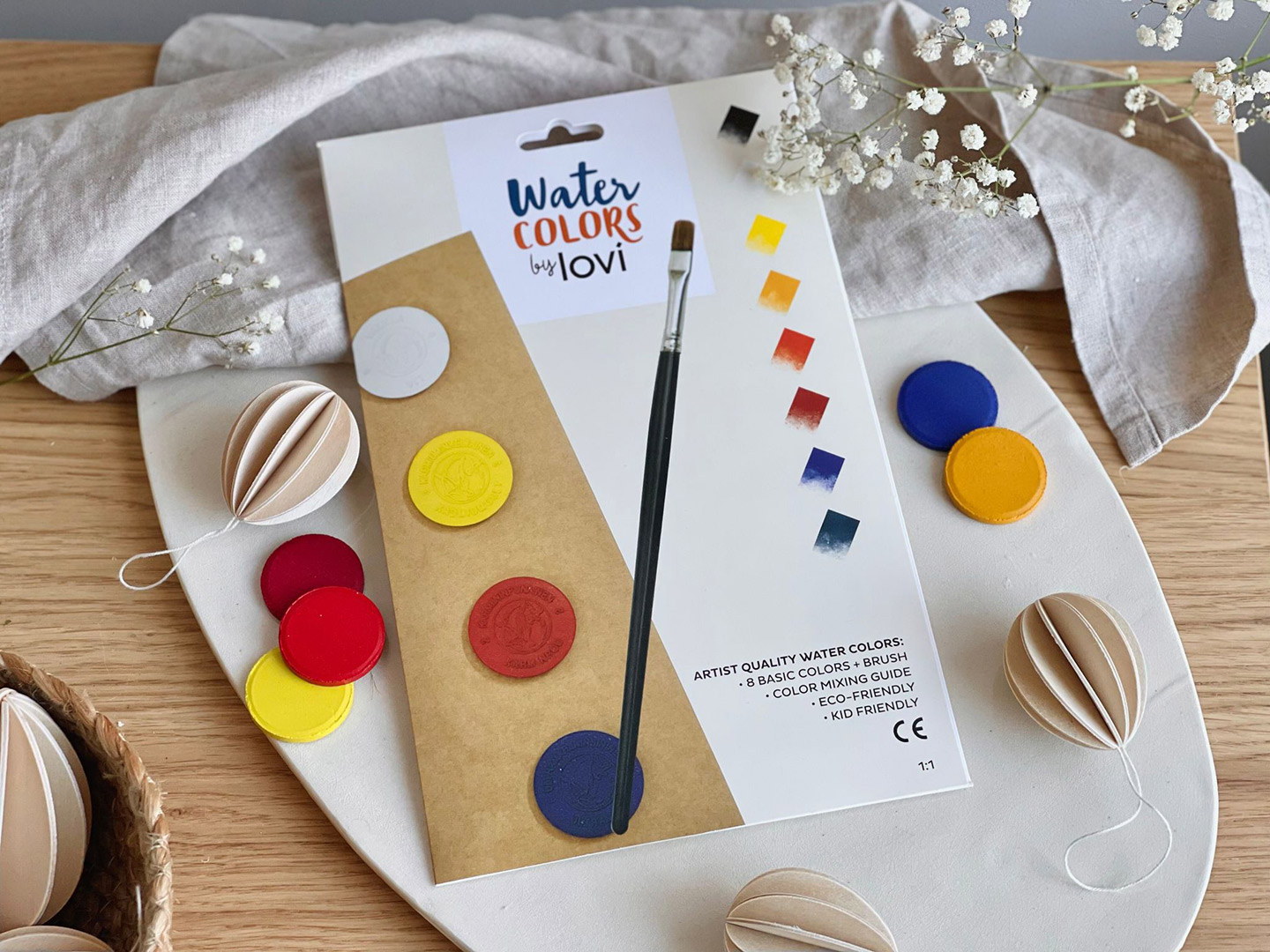 Rich in pigment Lovi Watercolors are especially suited for painting the Lovi eggs, but you can use any supplies you have at home as well as different techniques to decorate them.
If you paint Lovi Eggs while waiting for Easter, please take a photo and share it with us by tagging them @lovi_finland_ on Instagram and @LoviFinland on Facebook.
AN EASY-TO-SEND EASTER GREETINGS
Wooden Easter eggs are not only beautiful decorations for your own home but also most lovely Easter greetings to your friends. Send Easter joy and a little moment of the power of handicrafts to those close to you. Don't forget our other Easter products Lovi Rabbits, Roosters and the lovely spring novelty Lovi Decor Flower.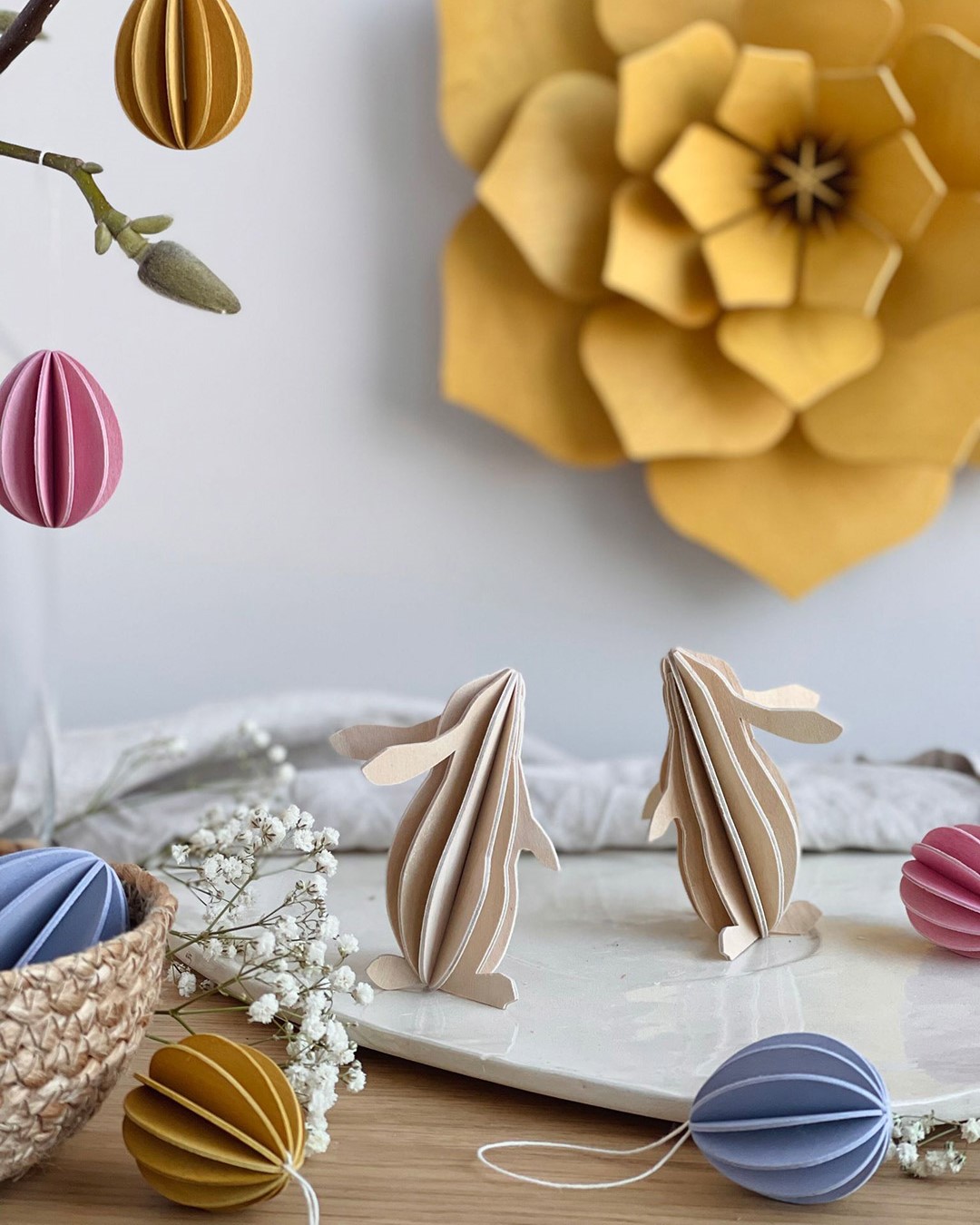 So browse through Lovi selection, order your own favorites, and send happy Easter greetings to your friends!