WOODEN EASTER DECORATIONS GLOW IN THE COLORS OF SPRING
Days getting longer and longer is a sure sign of an approaching Easter.
Carrying the traditions of home decoration with them, Lovi's wooden Easter decorations also remind us of what's important in these times – authenticity, durability and sustainability. The feel of a natural material always triumphs over synthetic materials, and our own, sustainable production ensures that nature comes first in the manufacturing process of the products as well.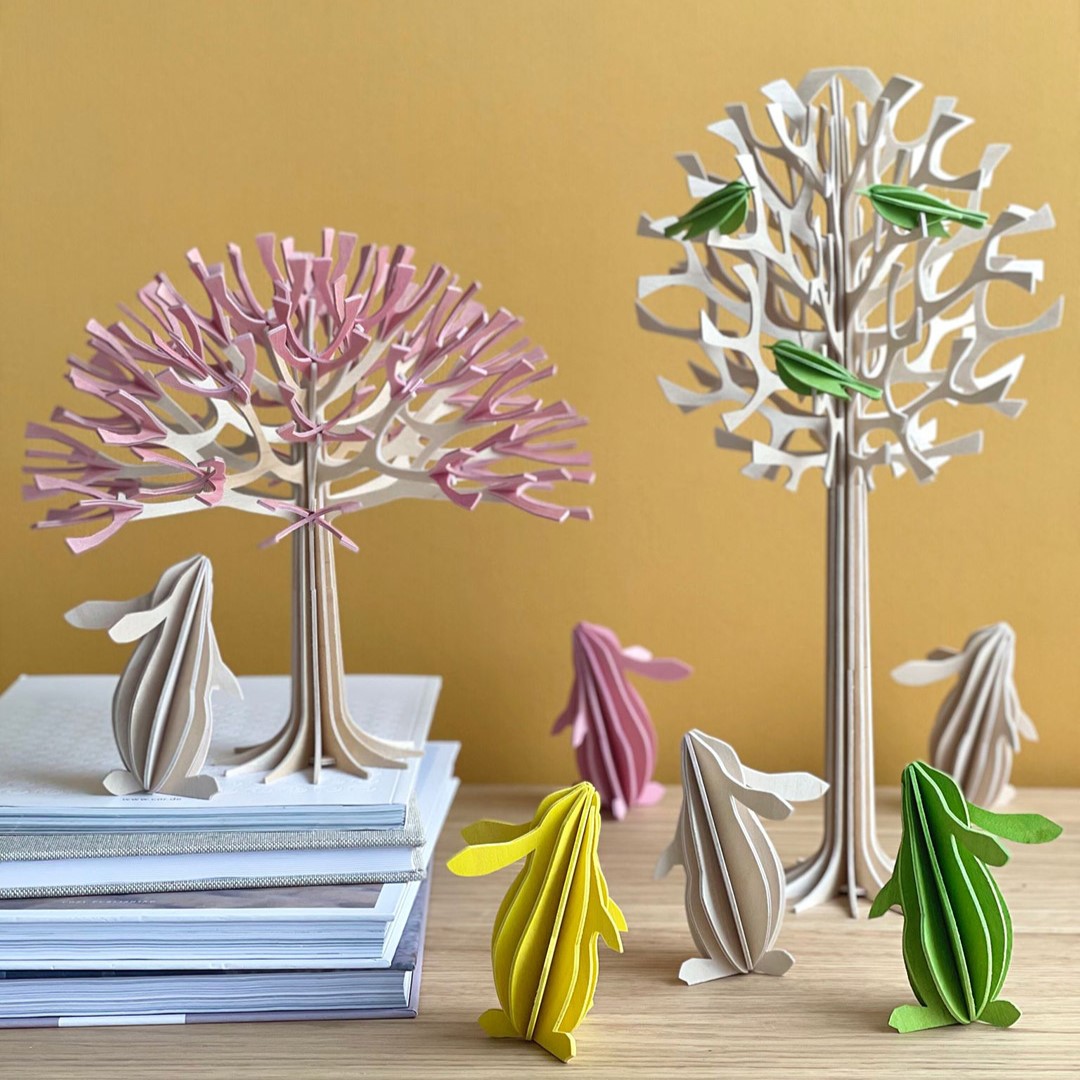 For us at Lovi, it's extremely important that we're able to manufacture our wooden Easter decorations from Finnish birch plywood in our small factory at Jääli, upholding the Finnish work and expertise.
TRADITIONAL MATERIAL
Wooden decorations form a part of every yearly celebration, Easter included. Small, wooden decorative pieces were being made long before woodworking machinery became commonplace. Simple tools were all that was needed to work with wood, a material which was usually easy to obtain. People carved and sculpted, engraved and decorated with consummate skill, resulting in beautiful figures from even the smallest piece of wood.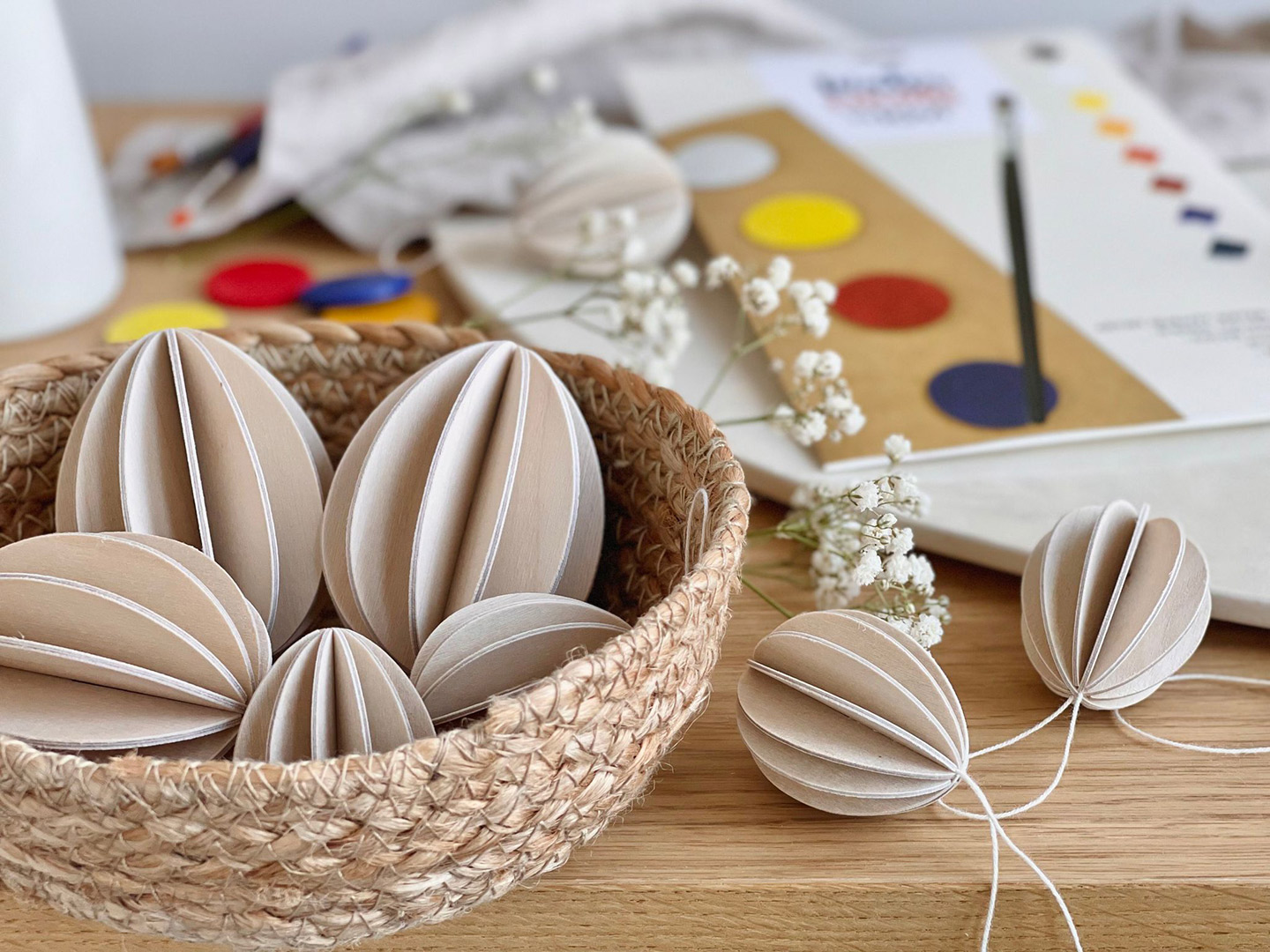 Wood and the long-lasting products made out of it always retain their value. A high-quality wooden product stands the test of time, bringing joy year after year.
LOVI'S WOODEN EASTER DECORATIONS
Lovi's Easter selection consists of a host of lovely figures traditionally associated with Easter – sweet rabbits, noble roosters and colorful eggs.
Lovely Lovi Rabbits brighten up the mood of an Easter home with their lively colors. Our rabbits come in yellow, light green and light pink, as well as natural wood, while Lovi Roosters are painted with hues of warm yellow and bright red. The roosters are also available in the color of natural wood.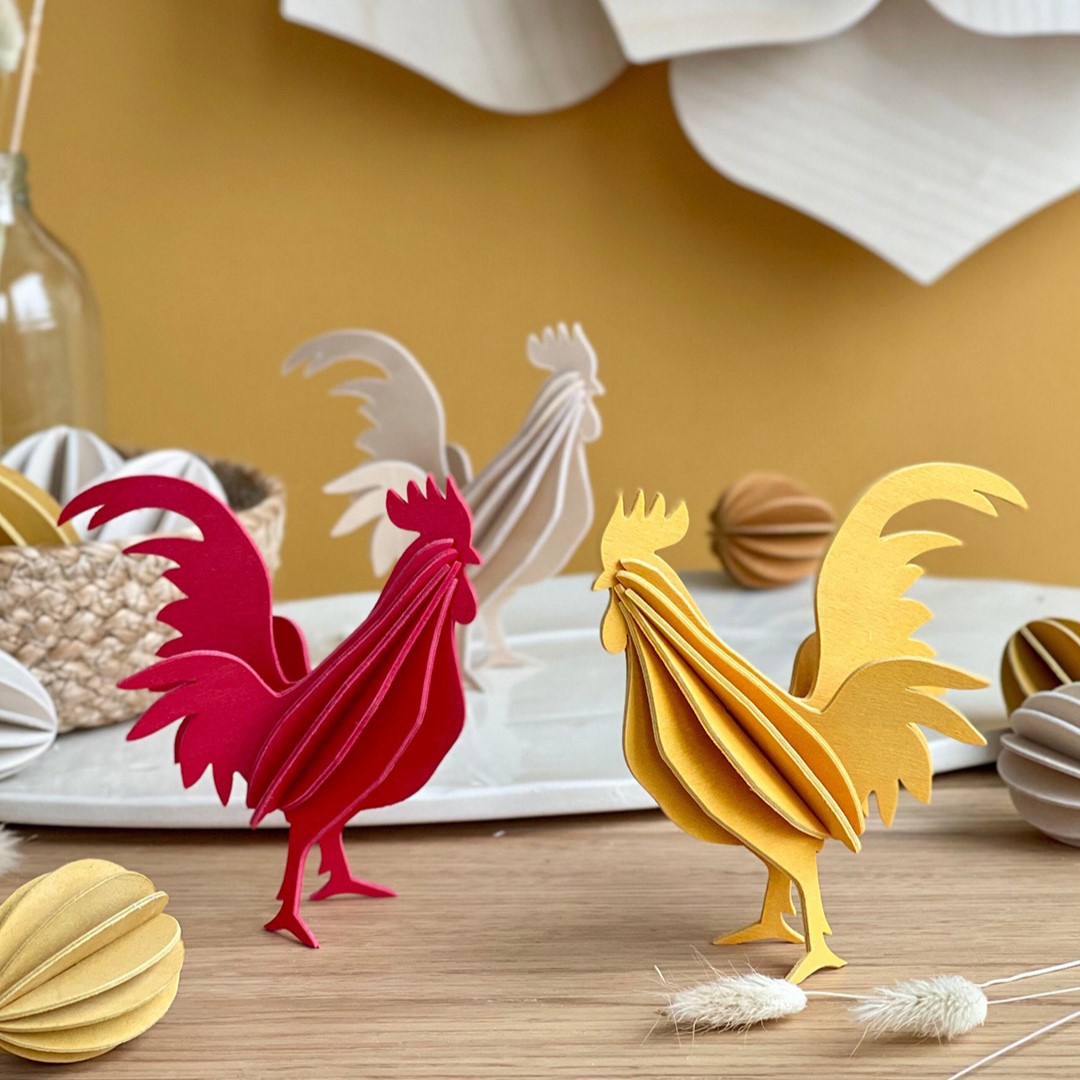 This spring, Lovi Eggs make a comeback in multipacks and in three color combinations: color mix, golden mix, and natural wood. There are two size options available: 4.5cm ( 6 pcs / package) and 7cm (3 pcs / package).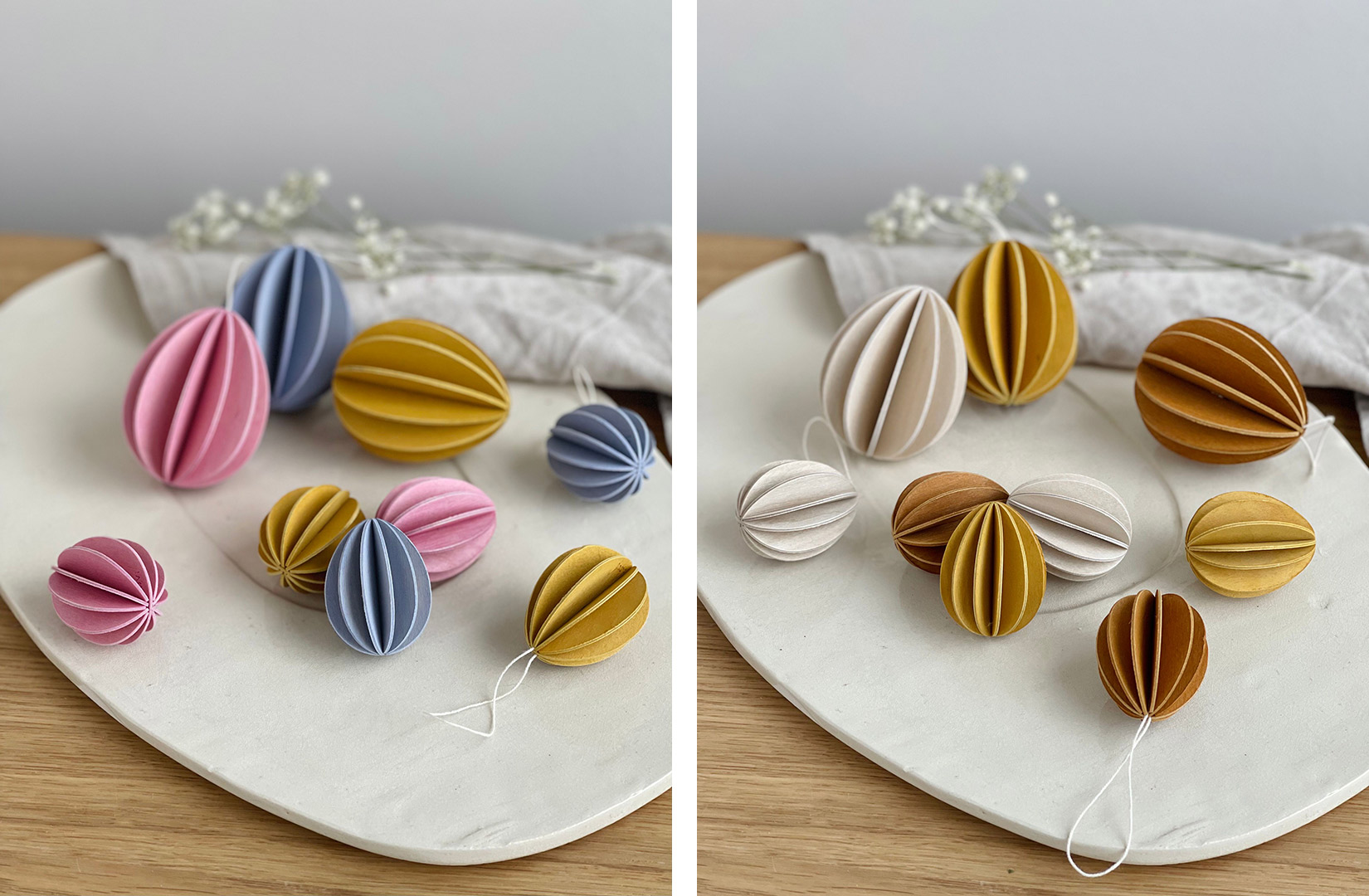 The color mix reproduces the soft, light hues of spring – flax blue, light pink, and honey yellow. The golden mix brings together the warm, earthly tones of a sun in spring – honey yellow, cinnamon brown, and natural wood. While the natural wood eggs are beautiful straight out of the box, you can also paint them using your favorite colors. Read more about these wonderful spring novelties in our previous post Wooden Easter Eggs by Lovi.
LIVELY COLORS
We at Lovi welcome spring and Easter with lively, joyous colors. The clear surface of Finnish plywood makes for an ideal base for colors – for crisp hues of yellow and green and soft tones of light pink and light blue alike.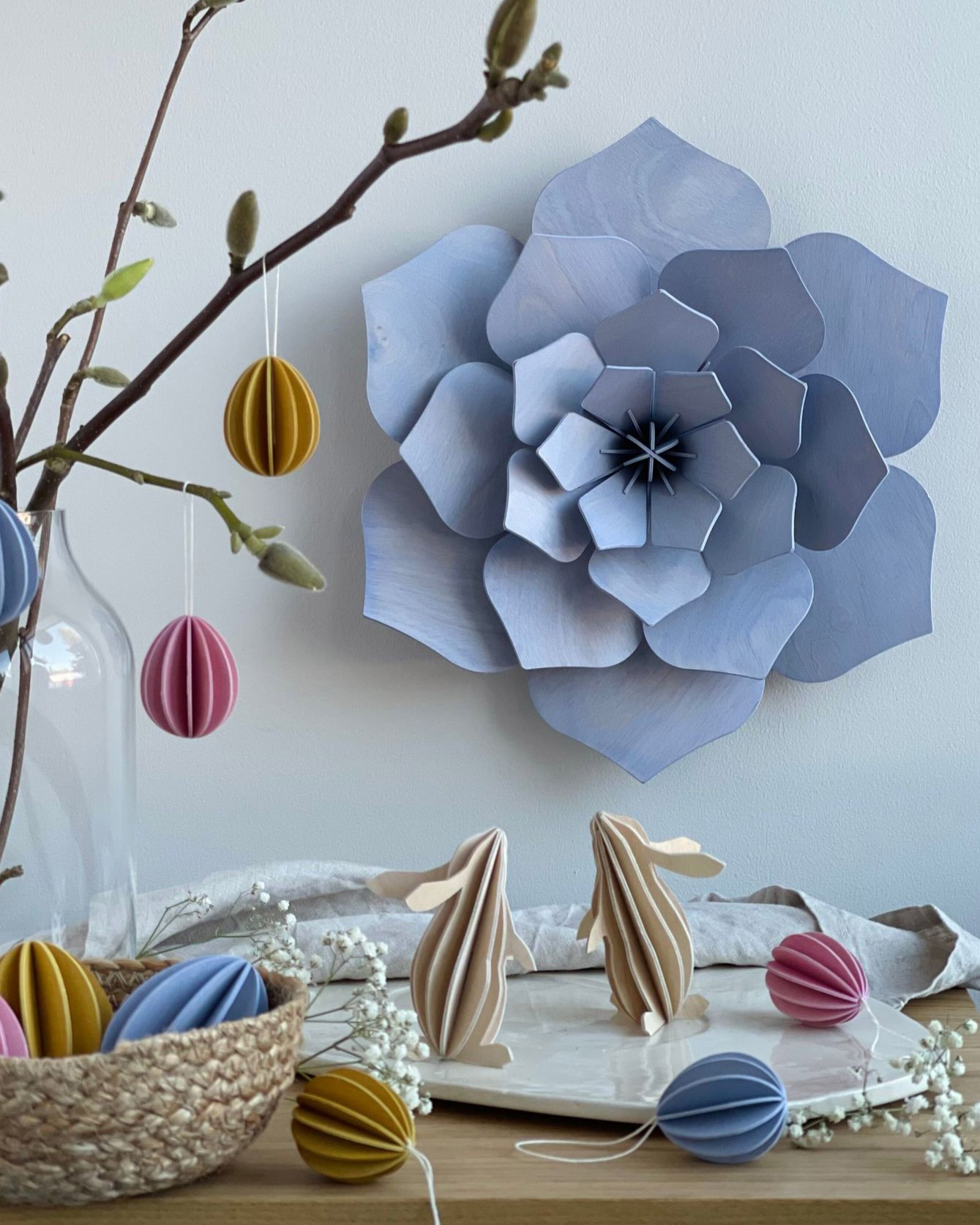 Lovi's wooden Easter decorations are also great for handicrafts. Paint the natural wood products as you please. Painting the figures is a great way to pass the time during Easter – for adults and the entire family alike.
The clear wooden surface makes for a great base for all sorts of colors and patterns. If you're using watercolors and want to have a colorful end result with good coverage, opt for colors that are rich in pigment. Lovi Watercolors are a great option to try out.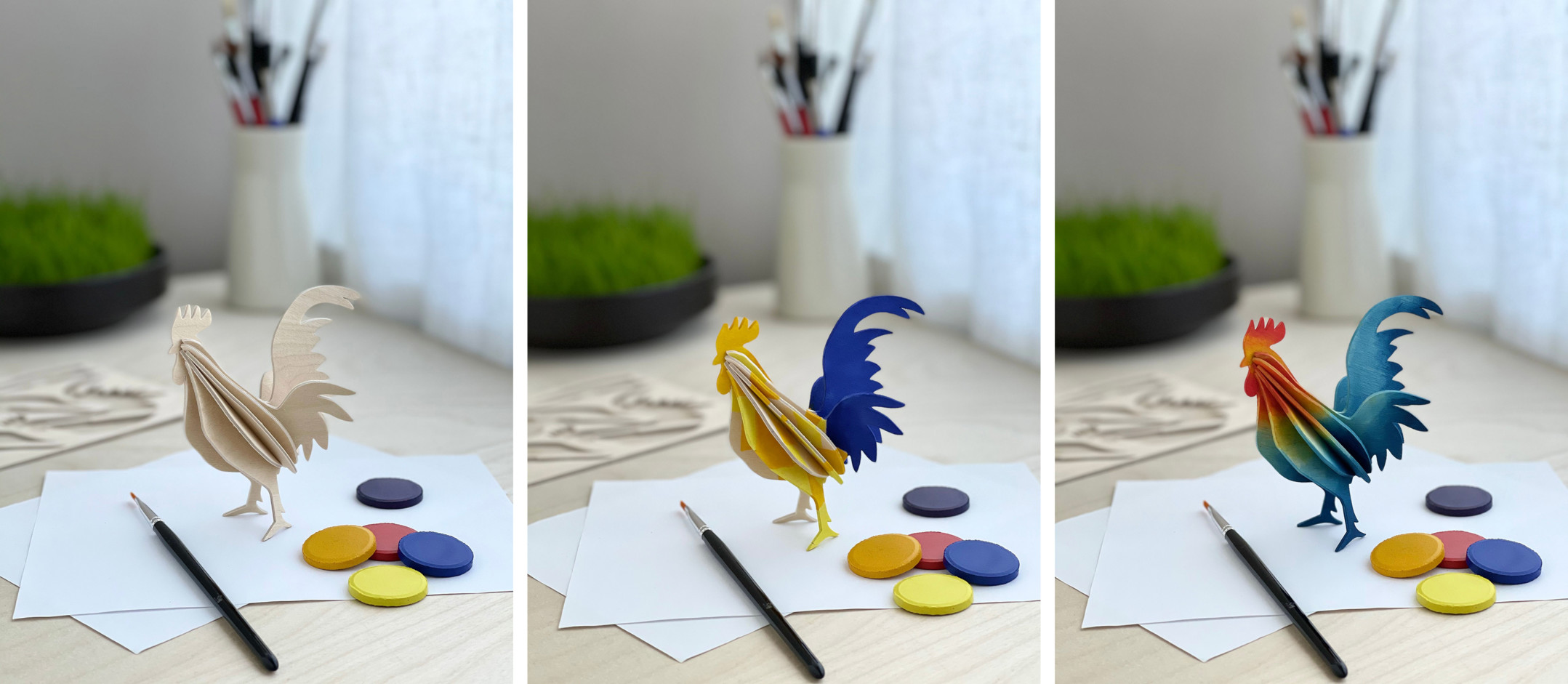 The fact that Lovi products require assembly only adds to the enjoyment. A little moment of handicraft is something all of us could use from time to time. Assembling the products is made easy with the illustrated instructions coming in with the package.
Visit our online store and find the perfect Easter decorations for your own home, as well as wonderful, easy-to-send Easter greetings and gifts for your loved ones