Lovi Tree 16.5cm
Lovi Tree 16.5cm with a delicate round top and a graceful trunk. Lovely colors, and just the perfect size to place on a windowsill, bookshelf or an addition to nursery decoration. This is our smallest tree, but full of the posture and strength characteristic of the bigger trees.
Grow a small forest in your home by assembling Lovi Trees of different sizes and colors. As biodiversity is also important, add some Spruces and Season trees.
Lovi Tree 16.5cm is packed in a postcard-like package. Just add an address and a stamp, and send a gift to a friend. Who wouldn't want a little tree to decorate their home?
Show more
Show less
15,90€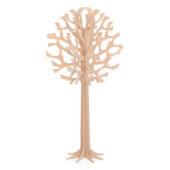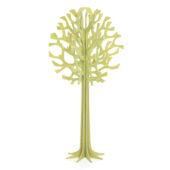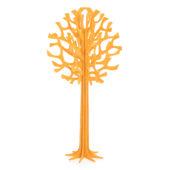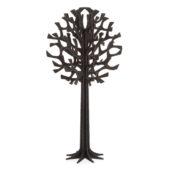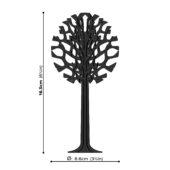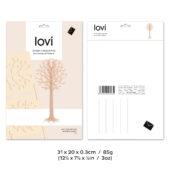 DETAILS
Package size / weight:
31 x 20cm / 110g (12¼ x 7⅞ x ⅛in / 3oz)
Colors: black, natural wood, pale green, warm yellow
Material: Eco-friendly Finnish birch plywood
Hand painted with water based, non-toxic toy paint. Natural wood material is seen through the thin paint layer.
Made in Finland. Plastic free. Easy to send postcard-like package. Illustrated instructions inside the package. Patented. Design: Anne Paso
Shipping costs
Finland: Free shipping for all orders
European Union & Rest of Europe: From 9.90€
United Kingdom: From 13.90€
North America: From 19.90€
Rest of The World:  From 24.90€
See free shipping tresholds & detailed information here.
DID YOU KNOW
If you look at the 16.5cm high Lovi tree very closely, you will notice that the fine 1mm thick plywood is made of three super thin layers of wood veneers. Such a cross-laminated structure brings strength to the material.