Lovi Dragonfly
Lovi Dragonfly has landed for a moment and is ready to get back on the wing. This master of flying is airy and sensitive. Four wings and six legs are attached to the middle of the body with a long tail guiding its flight path.
The Dragonfly is one of the oldest insect species we know. They thread through the long grass, flirt as the sun's rays hit their shiny wings, and dance with the wind. Aren't they just amazing?
The fresh colors of the Lovi Dragonfly will capture you and soar into the summer. Is your favorite natural wood, pink, light green, dark blue or light blue?
Assemble a light Lovi Dragonfly and place it over a mirror, on a branch of a green plant or on a small shelf. Maybe family or friends would be delighted with a colorful little present?
Show more
Show less
9,90€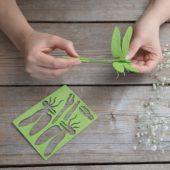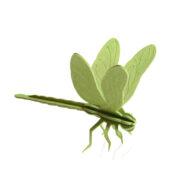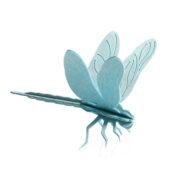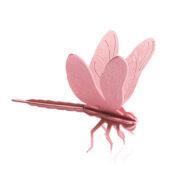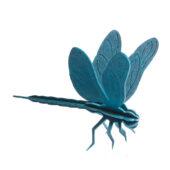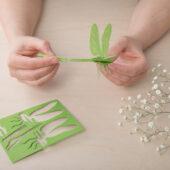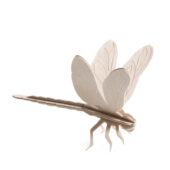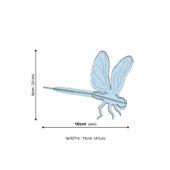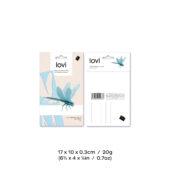 DETAILS
Package size / weight:
17 x 10 x 0.3cm / 20g (6¾ x 4 x ⅛in / 0.7oz)
Colors: dark blue, light blue, light green, light pink, natural wood
Material: Eco-friendly Finnish birch plywood
Hand painted with water based, non-toxic toy paint. Natural wood material is seen through the thin paint layer.
Made in Finland. Plastic free. Easy to send postcard-like package. Illustrated instructions inside the package. Patented. Design: Anne Paso
Shipping costs
Finland: Free shipping for all orders
European Union & Rest of Europe: From 9.90€
United Kingdom: From 13.90€
North America: From 19.90€
Rest of The World:  From 24.90€
See free shipping tresholds & detailed information here.
DID YOU KNOW
According to some folklore, seeing a flock of dragonflies foretold rainfall. In other cultures, these beauties were seen as importers of good fortune and wealth, especially if the dragonfly landed on top of one's head.