Lovi Season Tree
Lovi Season Tree 11.5cm glows in four beautiful colors. Each season has its own tree. Delicate pink flowers burst into bloom in spring. The leaves begin to turn green in summer. In autumn, a warm yellow autumn color rises on the tree top, and in winter, the snow wraps a small tree in its white veil.
Assembling this little tree is easy. Start with the trunk and then gently place the small colorful branches in place.
Order the delicate beauty for your home. Get the different color for each season. The Lovi Season Tree 11.5cm also fits perfectly alongside the 22cm high light pink Lovi Cherry Tree. Assemble a still life of trees of different sizes on a side table or on top of a chest of drawers and enjoy the splendor of flowers.
Lovi Season Tree is a perfect gift for a person born in certain season. Just choose the "Gift Wrapping" when finishing your order and we send the gift along with your greetings to the birthday girl or boy.
Show more
Show less
15,90€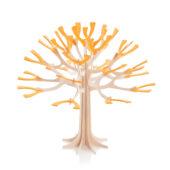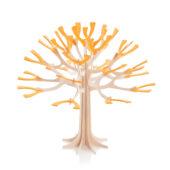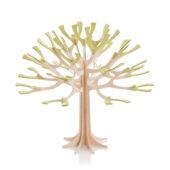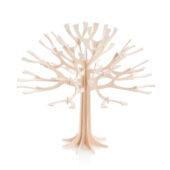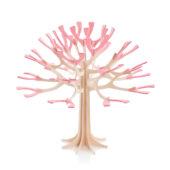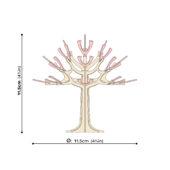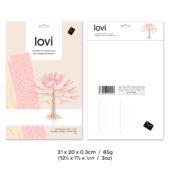 DETAILS
Package size / weight:
20cm x 31cm x 4mm / 110g (12¼ x 7⅞ x ⅛in / 3oz)
Colors: light pink, pale green, warm yellow, white
Material: Eco-friendly Finnish birch plywood
Hand painted with water based, non-toxic toy paint. Natural wood material is seen through the thin paint layer.
Made in Finland. Plastic free. Easy to send postcard-like package. Illustrated instructions inside the package. Patented. Design: Anne Paso
Shipping costs
Finland: Free shipping for all orders
European Union & Rest of Europe: From 9.90€
United Kingdom: From 13.90€
North America: From 19.90€
Rest of The World:  From 24.90€
See free shipping tresholds & detailed information here.
DID YOU KNOW
It is said that your personality reflects the season you are born:
Spring people have the capability to stay positive. They are spontaneous, playful and cheerful people.
People born in summertime are passionate and intuitive. Summer people feel strong, both positive and negative feelings.
Those born in autumn cope with darkness very well. They don't get depressed easily. They are considered as steady and sensible people.
Winter people are calm and they don't loose their temper so easily. They are also witty and theoretical.