Lovi Cherry Tree
Lovi Cherry Tree glows with its gentle light pink flowers. It was originally planned to celebrate Finnair's new scheduled flight to Japan in 2014.
The cherry blossom in Japanese is sakura. The word also means the time when cherry blossoms bloom. The spring festival of hanami, which means watching flowers, coincides with the time of Sakura. The word mankai is used for the cherry trees in full bloom that only lasts a couple of days.
In spring, beautifully blossoming cherry trees create a fabulous atmosphere around them. The delicate pink flowers almost float in the air, spreading a stunning scent.
Assemble the Lovi Cherry Tree on a table to celebrate the spring, enjoy the atmosphere it spreads, or send as a gift to someone who adores pink.
Show more
Show less
59,00€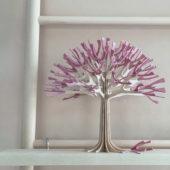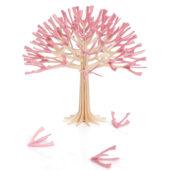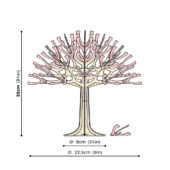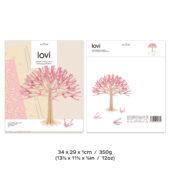 DETAILS
Package size / weight:
34 x 29 x 1cm / 350g (13⅜ x 11⅜ x ⅜ / 12oz)
Color: light pink with natural wood branches and trunk
Material: Eco-friendly Finnish birch plywood
Hand painted with water based, non-toxic toy paint. Natural wood material is seen through the thin paint layer.
Made in Finland. Plastic free. Easy to send, flat package. Illustrated instructions inside the package. Patented. Design: Anne Paso
Shipping costs
Finland: Free shipping for all orders
European Union & Rest of Europe: From 9.90€
United Kingdom: From 13.90€
North America: From 19.90€
Rest of The World:  From 24.90€
See free shipping tresholds & detailed information here.
DID YOU KNOW
Japan is Lovi's largest market. The first Lovi baubles were sent there already in 2005 even before Lovi Ltd was established.