Lovi Chihuahua
Lovi Chihuahua knows its worth and takes the space it needs. The small size doesn't say anything about the power that's flowing inside. Large ears point briskly towards the sky, and the thin tail flails frantically as this little four-legged friend gets excited.
This cutie, adapted from the world's smallest breed of dog, is available in black, brown, and natural wood. Assembly is easy, just join the pieces together according to the instruction that comes with the package.
Lovi Chihuahua enjoys company of other dogs. He is in friendly terms with Lovi Labradors and Chihuahuas. Collect a pack of these  wooden dogs on your desk to remind you of the importance of love and loyalty.
Tip: If you wish, you can paint a natural wood Lovi Chihuahua with your own favorite colors.
Show more
Show less
9,90€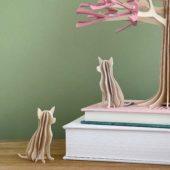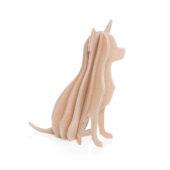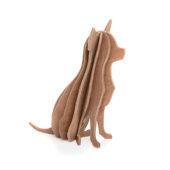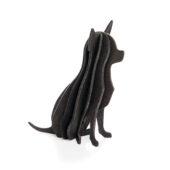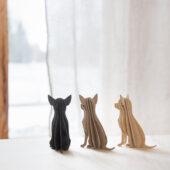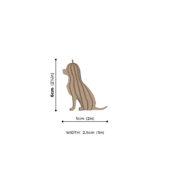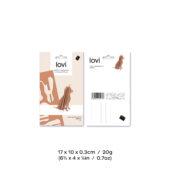 DETAILS
Package size / weight:
17 x 10 x 0.3cm / 20g (6¾ x 4 x ⅛in / 0.7oz)
Colors: black, brown, natural wood
Material: Eco-friendly Finnish birch plywood
Hand painted with water based, non-toxic toy paint. Natural wood material is seen through the thin paint layer.
Made in Finland. Plastic free. Easy to send postcard-like package. Illustrated instructions inside the package. Patented. Design: Anne Paso
Shipping costs
Finland: Free shipping for all orders
European Union & Rest of Europe: From 9.90€
United Kingdom: From 13.90€
North America: From 19.90€
Rest of The World:  From 24.90€
See free shipping tresholds & detailed information here.
DID YOU KNOW
Chihuahua comes from Mexico and is a very old breed of dog. Archaeologists have been discovering images and sculptures depicting chihuahuas since 2000 BC. The breed was found again in the 1850s in the town of Chihuahua, after which the breed was named.