MOOMINSUMMER MADNESS, READING TIPS FOR MIDSUMMER CELEBRATION
As the midsummer celebration approaches, it is wonderful to return to Moominsummer Madness. Dive into skillful words and step into the magical world of Moomin stories. As the bright evenings stretch further and further, there is so much more time to spend with good books.
SO VERY ANNOYING, THIS VOLCANO
The carefree summer of the Moomin family is hampered by a volcano whose ashes hover in Moomin Valley. It will soon become clear that other types of harm are to be expected. As the water begins to rise and the roof of the Moomin House becomes cramped for the Moomin family and their guests, it is fortunate that a strange house happens to float by.
The floating, abandoned-looking new home offers the Moomin family a refuge from the flood, but also an extraordinary amount of wonder. Nothing seems to be like home.
"There's a lot of things one can't understand," Moominmamma said to herself. "But why should everything be exactly as one is used to having it?'"
However, the house is not abandoned, and is not really a home either. Soon the Moomin family will get to know a whole new, wonderful world full of possibilities.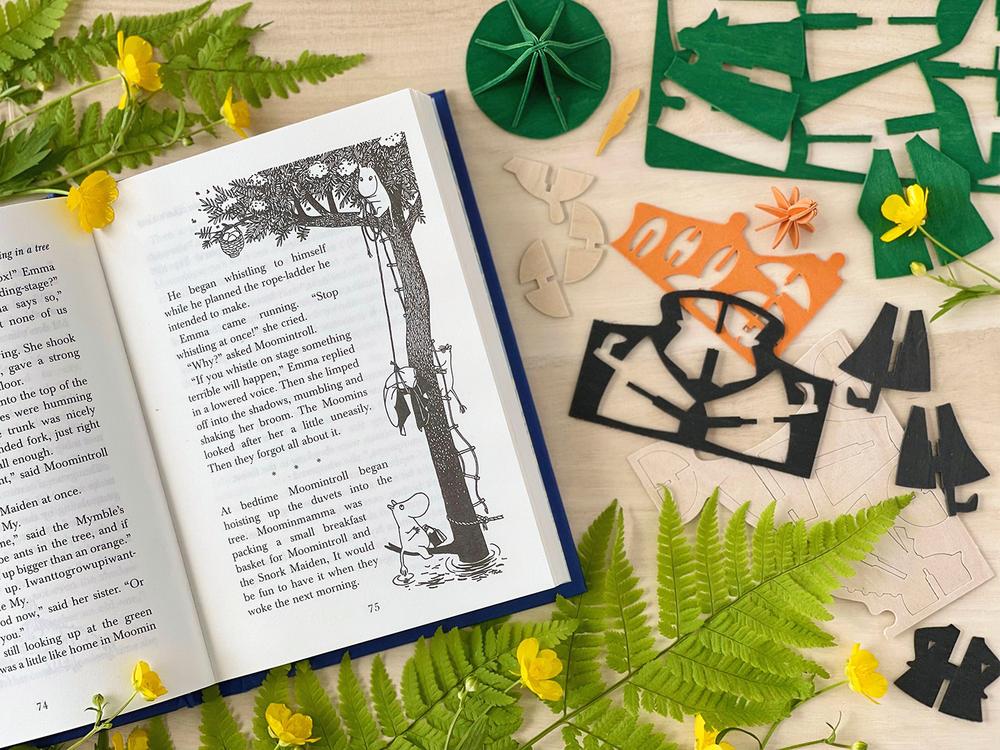 THE MAGIC OF MIDSUMMER
Moominsummer Madness gives us the opportunity to see a strange midsummer through the eyes of the Moomins.
"The sun had set, but in June, there was of course no darkness at night to speak of. The night was pale and dreamy and full of magic."
The Moomins and other creatures in the story spend Midsummer in a way very familiar to us. The endless bright Midsummer night tempts us to gather together and enjoy some tasty food, refreshing drinks, a Midsummer's bonfire and traditional Midsummer adventures like picking flowers and peeking into a well.
"The Snorkmaiden looked around her. Then she leant forward and whispered into the Fillyjonk's upturned ear: First you must turn seven times around yourself, mumbling a little and stamping your feet. Then you go backwards to a well, and turn around, and look down into it. And then, down in the water, you'll see the person you're going to marry!"
That Midsummer, however, they saw something other than a future groom.
THE BIRTH OF THE HATTIFATTENERS
Hattifatteners are also involved in Moominsummer madness. The Hattifatteners help Snufkin in a task he must complete before he can return to Moomin Valley.
"Snufkin now rummaged in his knapsack and pulled out a large paper bag. It was full of small glossy white seeds.
"What's that?" asked Little My.
"Hattifattener seed," answered Snufkin.
"Oh," said Little My, astonished. "Do Hattifatteners come from seeds?"
"They do," said Snufkin. "But the important thing is: only if the seeds are sown on Midsummer Eve."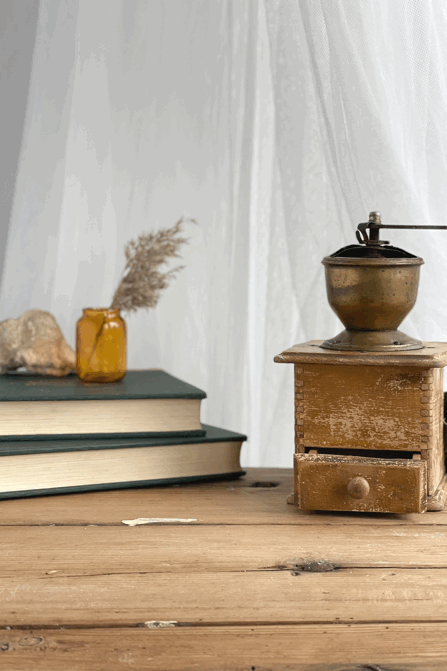 ENCOURAGEMENT AND BIG EMOTIONS
Moomin stories are full of surprising and delightful little details, cleverly constructed phrases, and the wisdom of life. The characters encourage each other to live a life that is characteristic and feels like their own. They encourage each other to do the things they so desperately want to do. It's important to act, even if you doubt yourself or are a little bit scared. "Of course, you can, dear." said Moominmamma.
We also find longing and sadness in the words and dialogue. Moomintroll misses Snufkin and his parents, Mymble's daughter misses his little sister, the little sister misses Mymble's daughter and everyone misses in their homes. But as a counterweight to sadness, we can also read about the joy of reunion, and the intoxicating happiness of returning home. Undoubtedly, one of the most delightful features of the Moomin stories is that, in the end, one way or another, everything will be fine. Nothing is taken very seriously after all that happens and there is always time to make a cup of coffee.
ILLUSTRATION OF MOOMINSUMMER MADNESS
It's amazing how timeless the Moomin stories, including Moominsummer Madness, really are. In addition to the winding plot and pleasant narration of the story, the illustration is stunning.
In the opening of the books, a beautiful map tells the reader the environment in which the current adventure takes place, and each image added to the book is full of emotion and interesting details. It's no wonder that so many find Tove Jansson's work so inspired.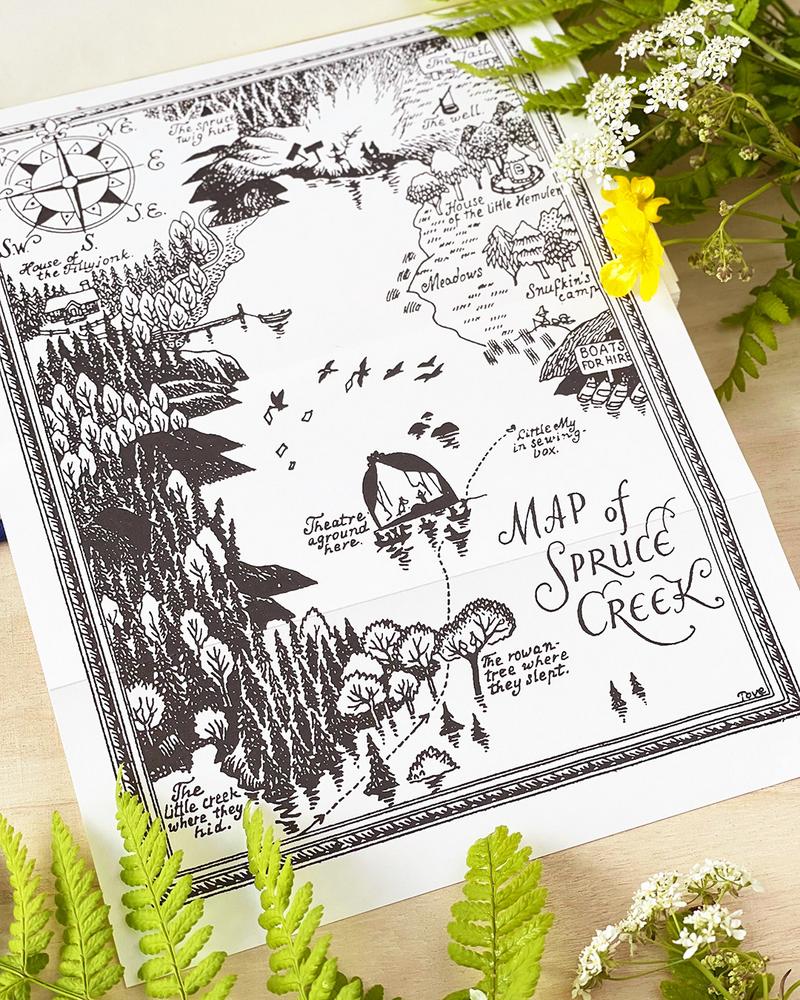 Moomin by Lovi figures have also been inspired by Tove Jansson's original stories and illustrations. In addition to the Moomintroll, Moominmamma and Moominpappa, important characters such as the Snorkmaiden, Snufkin, Little My and Hattifatteners are also included in the group of Lovi Moomins.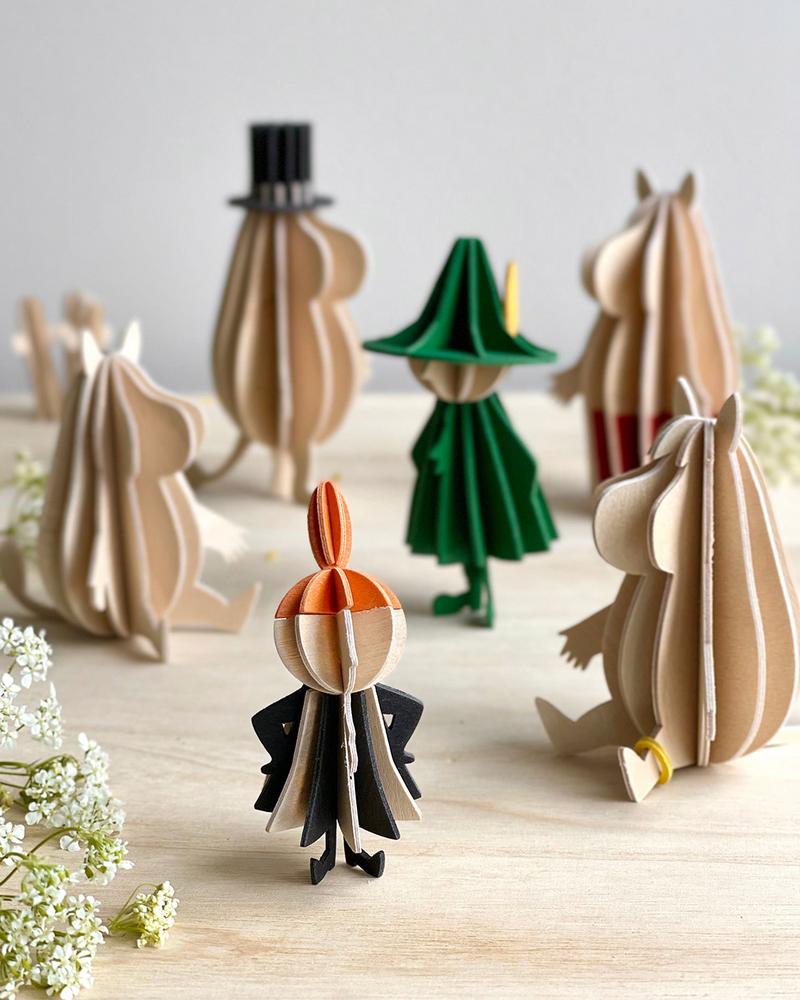 At the end of the book "Moominsummer Madness," Kaye Webb, the editor of the Puffin Books, summarizes it very well with the following words: "They all had so many strange adventures, ones that were odd even by Moomin standards."
But what exactly is that weird floating house? Who is the Propertius? And what happened to Moominpappa's hammock during the flood? Moominsummer Madness will tell you all this and so much more. We warmly recommend reading it!