Moominmamma
Moominmamma is always good company. She loves everyone and wouldn't wish evil to anyone. She bustles in the kitchen, preparing wonderful delicacies, which, in addition to the family, are enjoyed by the numerous guests who visit the Moomin House. She is a helpful, friendly and calm Moomin who is always ready to listen and comfort if life hits the Moomin Valley residents hard.
Moominmamma by Lovi was created after the original illustrations by Tove Jansson, the beloved author and illustrator of Moomin stories.
Moominmamma by Lovi has wrapped a red apron around her. In the Moomin stories, she also carries a black handbag with her all the time. The handbag offers a solution to even the toughest problems. At least yarn, caramels and stomach powder must be included. You never know when you will need them.
Moominmamma by Lovi exudes motherly serenity and peace. She is always ready to take in her embrace every little creature that needs a hug and reminds us all of gentleness and love. It is so important to accept everyone exactly as they are.
Is there a gentle Moominmamma in your life? Someone who has always time to make a cup of coffee, listen to your worries and hug you when you need it the most. Send her a small gift to say thank you.
Show more
Show less
17,90€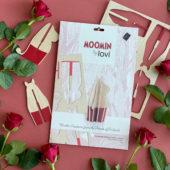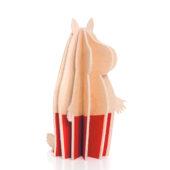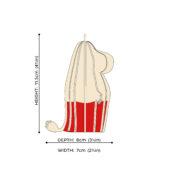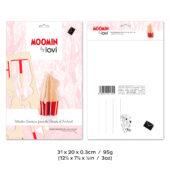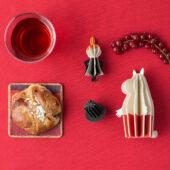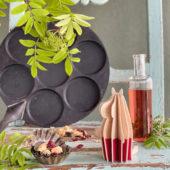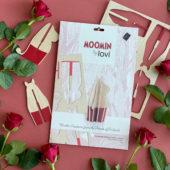 DETAILS
Package size / weight:
31 x 20 x 0.3cm / 110g (12¼ x 7⅞ x ⅛in / 3oz)
Color: natural wood with red apron
Material: Eco-friendly Finnish birch plywood
Made in Finland. Plastic free. Easy to send postcard-like package. Illustrated instructions inside the package. Patented. Design: Anne Paso, after the original illustrations by Tove Jansson
Shipping costs
Finland: Free shipping for all orders
European Union & Rest of Europe: From 9.90€
United Kingdom: From 13.90€
North America: From 19.90€
Rest of The World:  From 24.90€
See free shipping tresholds & detailed information here.
DID YOU KNOW
"Everything fun is good for the stomach."
-Moominmamma, from the book The Exploits of Moominpappa, Tove Jansson 1950