Lovi Tree 108cm
Lovi Tree 108cm brings natural beauty to your home. Enjoy the materials and shapes of Northern forests. The round top and the calm arches of the branches, the upright frame and the soft surface of the natural material make the Lovi Tree an eye-catcher in every room.
Lovi Tree 108cm is delivered in a flat package. Assembling is easy, just follow the illustrated instructions step by step. Be sure to keep the packaging as it also acts as storage space for the wooden parts.
Assemble the tree on a low table and change the mood according to the season by hanging various decorations on its branches. A modern Christmas tree is created when you assemble red Lovi Baubles to decorate the tree. Lovi Birds and Swallows lead to a spring atmosphere.
There are five color options: black, brown, natural wood, warm yellow and pale green.
Place the Lovi Bird on the tree or hang the Lovi Baubles on the branches. Suitable sizes are: Lovi bird 12cm and Swallow 15cm, and Original Lovi Baubles 4cm or 6cm.
Show more
Show less
349,00€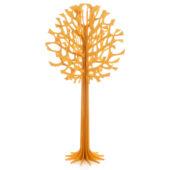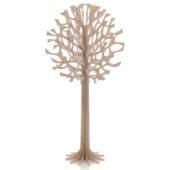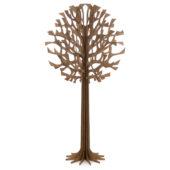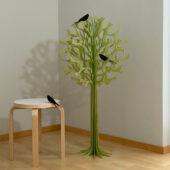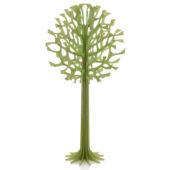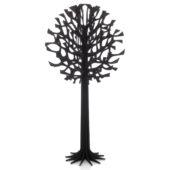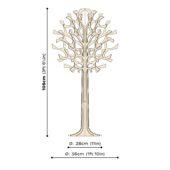 DETAILS
Package size / weight:
Colors: black, brown, natural wood,  pale green, warm yellow
Material: Eco-friendly Finnish birch plywood
Hand painted with water based, non-toxic toy paint. Natural wood material is seen through the thin paint layer.
Made in Finland. Plastic free. Easy to send flat package. Illustrated instructions inside the package. Patented. Design: Anne Paso
Shipping costs
Finland: Free shipping for all orders
European Union & Rest of Europe: From 9.90€
United Kingdom: From 13.90€
North America: From 19.90€
Rest of The World:  From 24.90€
See free shipping tresholds & detailed information here.
DID YOU KNOW
Lovi Tree is a 3D trademark of Lovi Oy.
Lovi has donated tree seedlings to the world's drought, flood and erosion areas since 2009.
115, 000 trees planted to date. Since 2020, we have committed to planting 50,000 tree seedlings annually.