GIFT FOR MOM – SOMETHING SMALL FROM LOVI
The time for pampering mothers, moms, mas, grandmas, grandmothers, bonus moms, and all people playing the part of mom in their own, best way possible is just around the corner. Every mother is an individual and valuable, and every mother deserves a little pampering on Mother's Day.
What are you doing for your mother or mother of your children on Mother's Day? Are you perhaps preparing breakfast in bed, spending time together with no rush, or are you reserving time for a small afternoon nap? Small gifts are a part of Mother's Day surprises, too!
But what makes for a great gift for mom? We listed a couple ideas for Mother's Day from Lovi's selection, so that choosing a fitting gift would be as effortless as possible.
EVER-BLOOMING FLOWER
Flower topics are one of the all-time favorites for spring-time festivities, including Mother's Day. We all have the desire to include the joy and colors of waking nature in our decoration.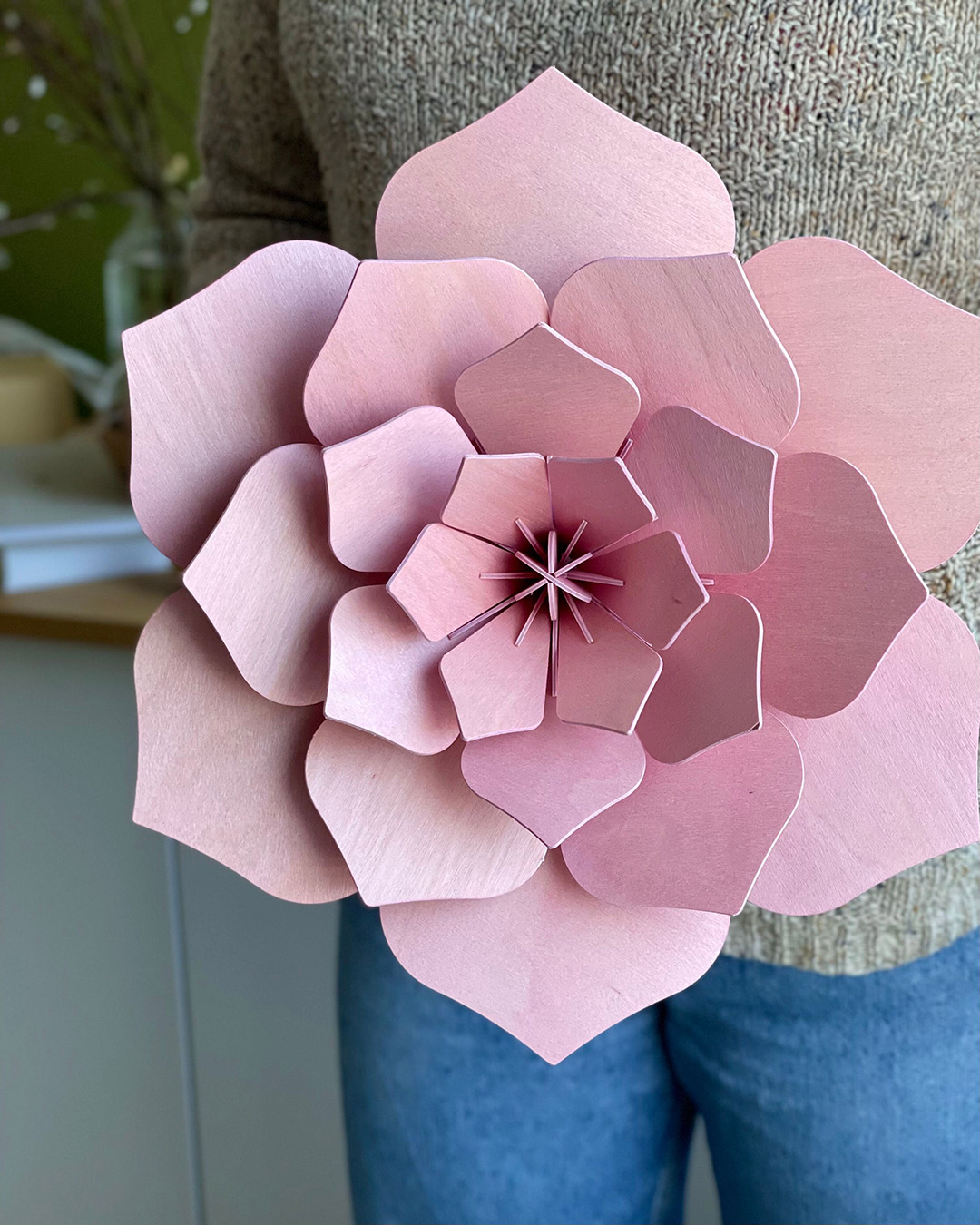 Lovi Decor Flower makes for a lovely gift for a mother. The petals are attached layer by layer, forming a well-rounded and impressive decoration. We guarantee that you can find a suitable flower for your mom from four different sizes (15cm, 24cm, 34cm and 48cm) and eight available color variations (light pink, dark red, translucent white, flax blue, lavender blue, natural wood, honey yellow and cinnamon brown).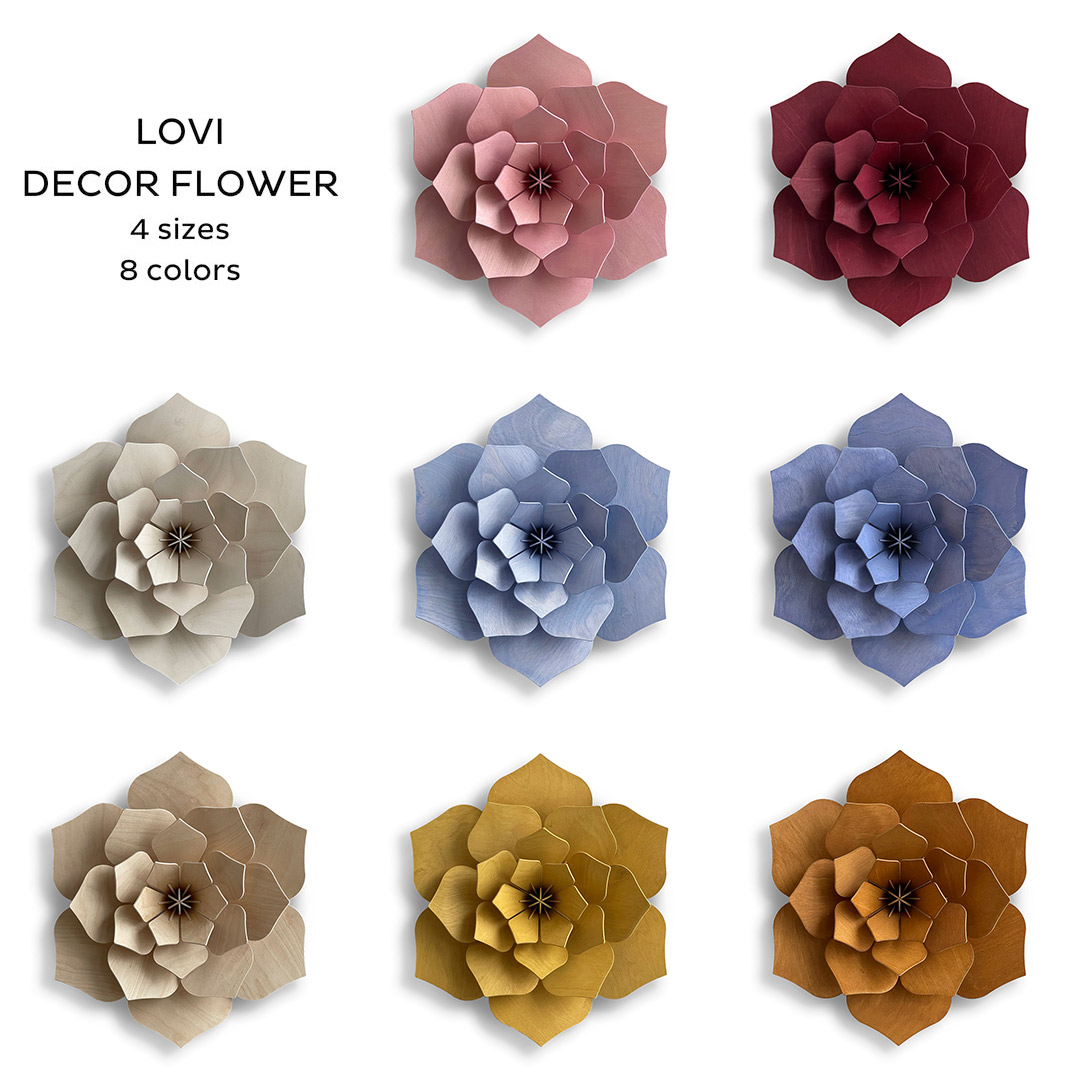 You can hang the Lovi Decor Flower on a wall or set it on a table. Lovi Decor Flowers are available on a variety of sizes, which makes them a beautiful and fascinating addition to a festive table setting. You can also dismantle the pieces and store them in their flat package outside the floral season.
NATURAL GIFT FOR MOM
Ideas and inspiration for Lovi figures are often found from nature: from the tranquillity of nature, its beauty, and amazing creatures.
With a variety of shapes, Lovi Trees make for beautiful decorative elements. Starting as tiny as 14-cm tall spruces all the way to a tree reaching up to two metres high, all Lovi Trees have been packaged into flat parcels, and the joy of assembling is reserved for the recipient. Could Lovi Tree be the perfect gift for mom?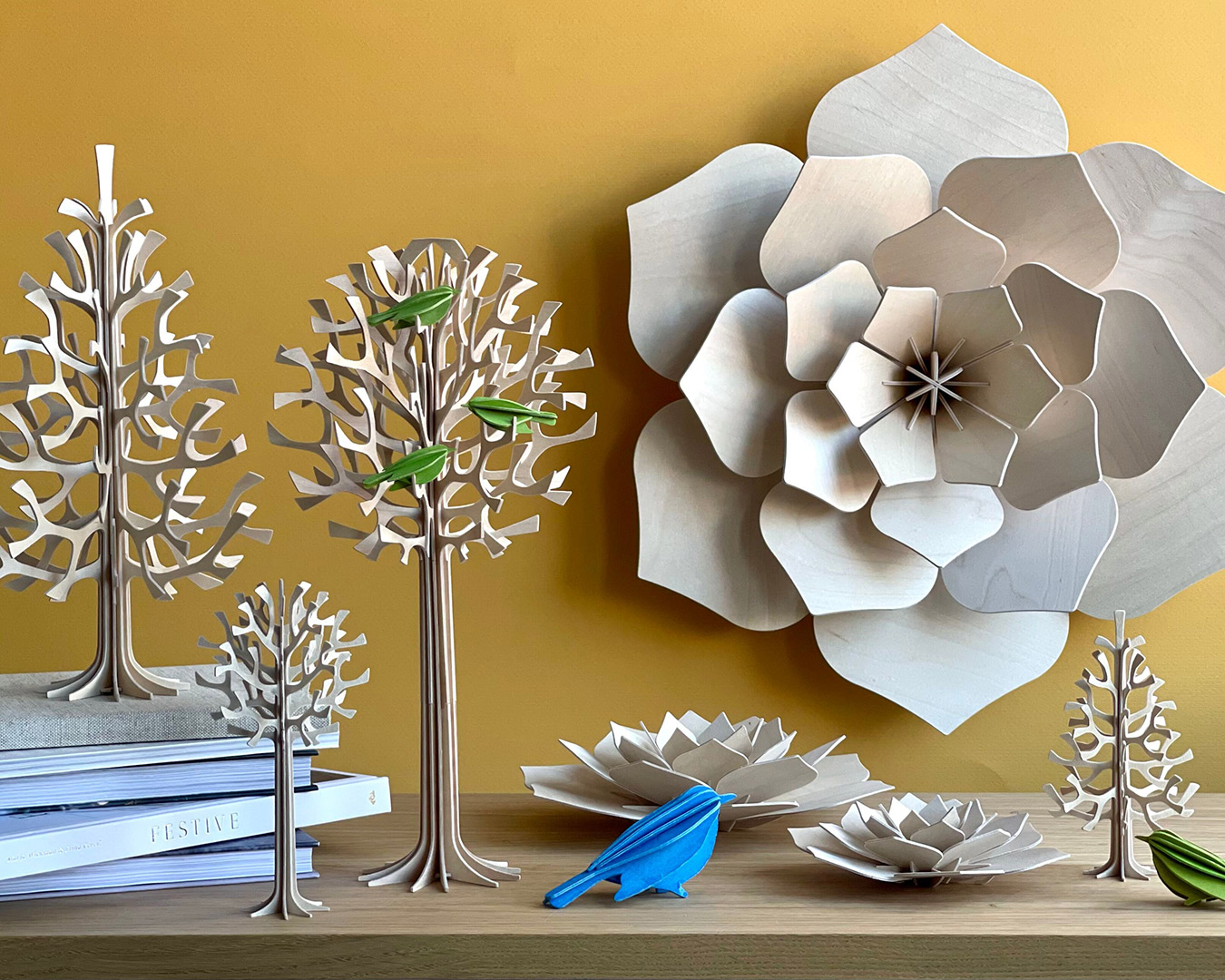 Have you noticed that Lovi Birds can be set on the branches of Lovi Trees? Would a Lovi Tree be a fitting gift for a grandmother, whose grandchildren could then choose or decorate their own small birds to sit on the tree branches? The product page for Lovi Bird includes an image that explains the matching bird and tree sizes.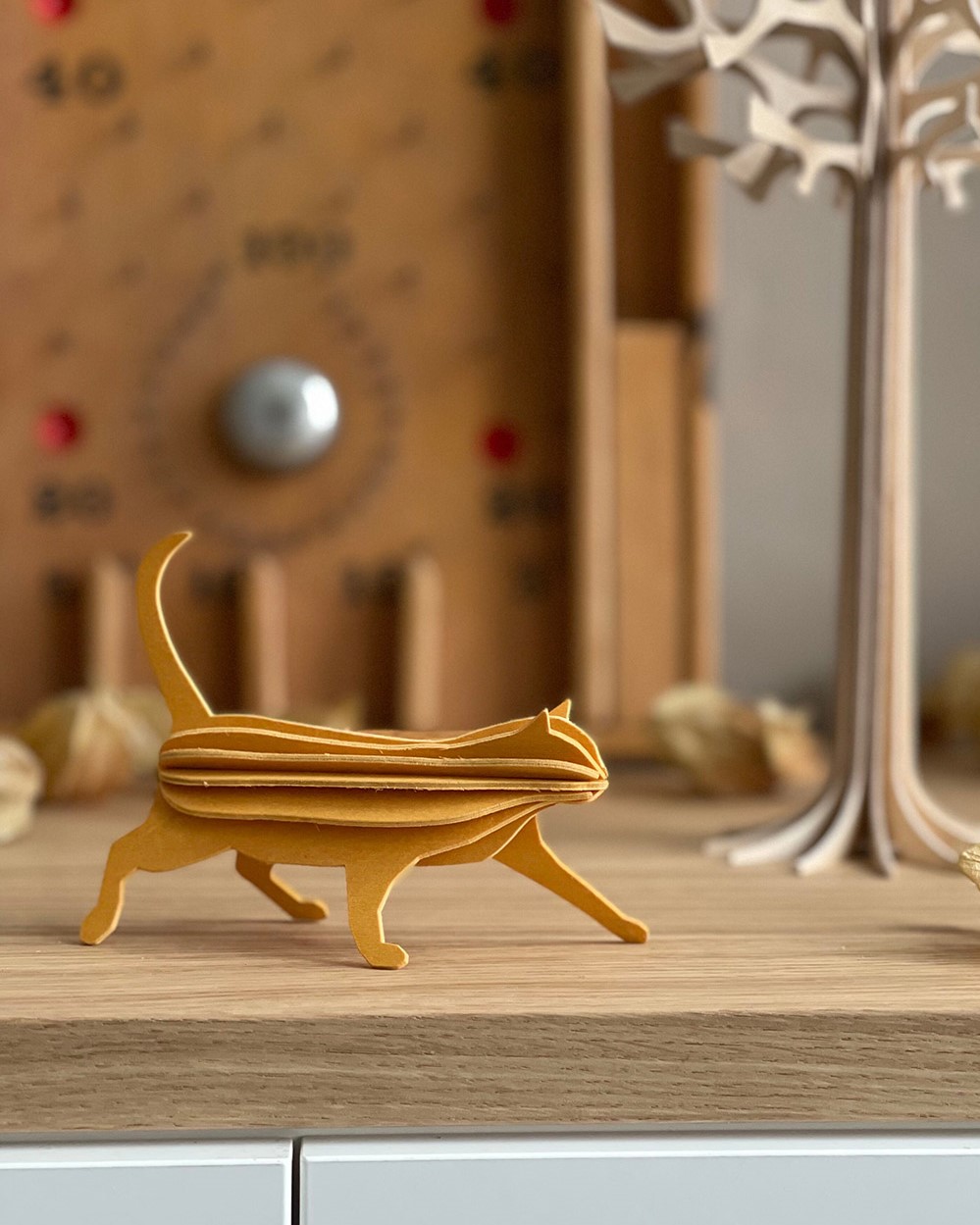 For mothers with a soft spot for animals, our selection includes pets residing in our homes as well as wild animals thriving in forests and the depths of the sea.
FOR A MOTHER WITH SKILLFUL HANDS
When you are searching for a gift for an artistic mother who enjoys working with their hands, the natural wood Lovi figure combined with Lovi Watercolors is the right choice to make! After all, you can paint each natural wood Lovi figure yourself. The light surface of wood makes for an excellent base for painting, and the rich pigments of Lovi Watercolors create a covering, color-rich surface.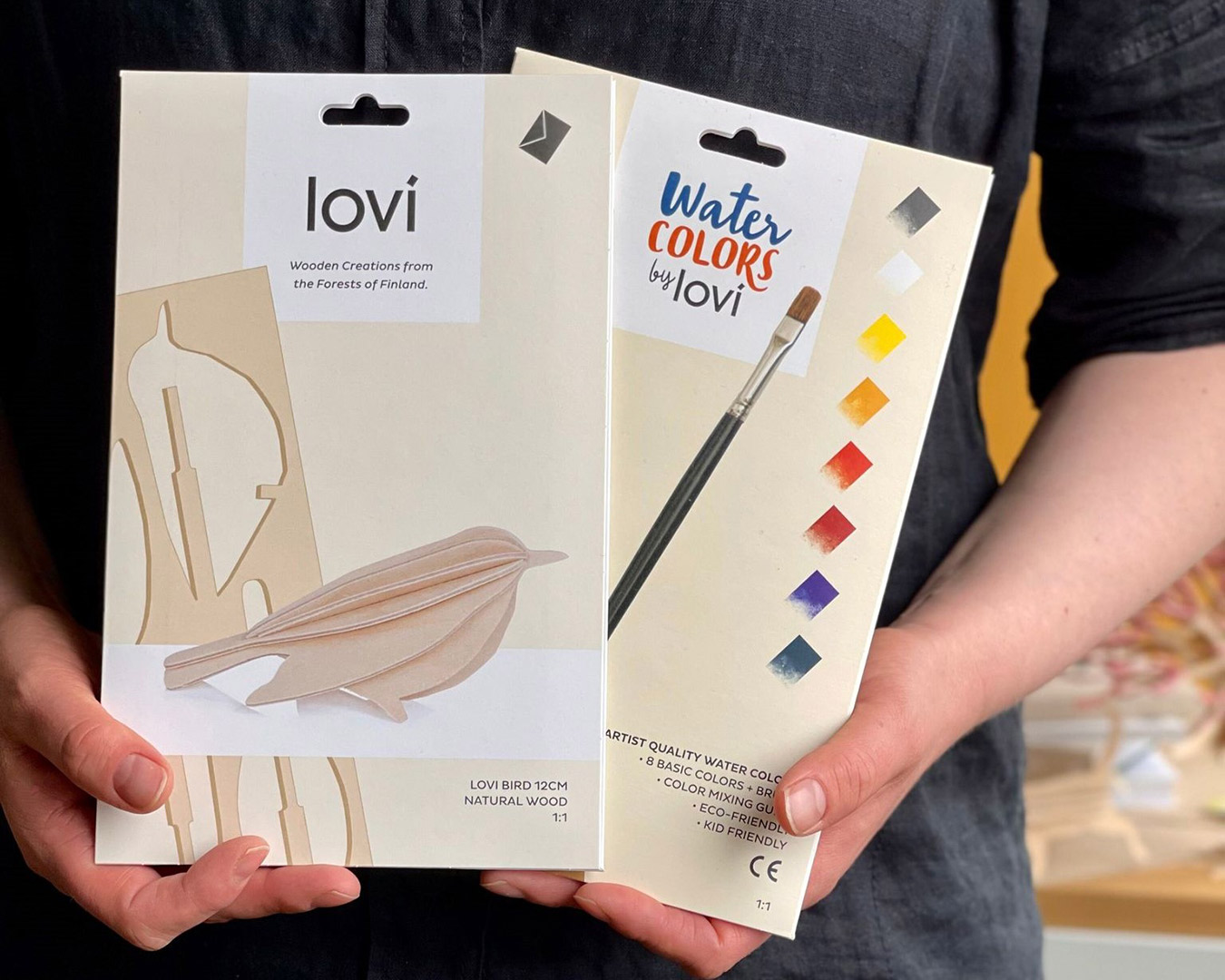 How about surprising your mother or grandmother with a shared painting session? Order several natural wood Lovi figures and gather the entire family around the table to enjoy a handcraft session. Put your mother's favorite music in the background and enjoy some treats while the paint is drying. Enjoy the day and treat all your senses. After all, doing things together creates the loveliest of memories.
EASY-TO-SEND GIFT FOR MOM
If you are unable to hand the gift to your mother in person, Lovi products also make for an easy-to-send gift for mom. The flat packages are effortlessly wrapped in a wrapping paper and delivered together with other mail. Small Lovi figures will find their way to their destination with stamps only, but the larger ones require small parcel delivery.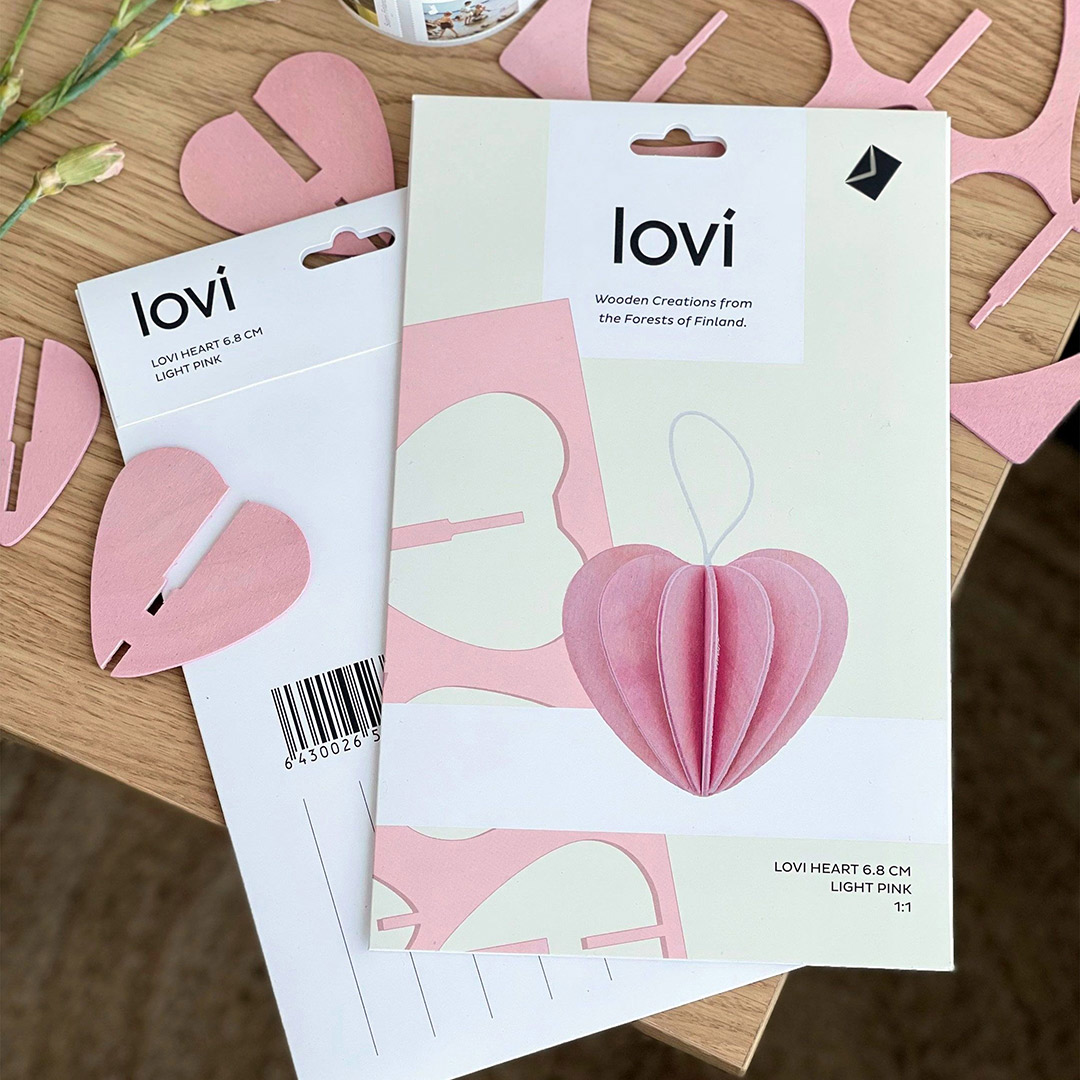 You can also choose home delivery straight to your mother's address on Lovi Online Store, and we will send the gift on your behalf. If you want us to wrap the gift in a wrapping paper, feel free to choose a pleasing paper from our selection, and we will wrap the gift prior to sending.
If choosing a gift turns out to be a challenge, a gift card to Lovi Online Store is the right gift for mom. Send the gift card directly to your mothers email address, and she can choose a pleasing gift from our selection herself.
Visit Lovi Online Store, take a look at all the lovely Lovi products, and place your Mother's Day order in time! We guarantee that sustainable and natural Lovi products bring joy to the Hero of Mother's Day!