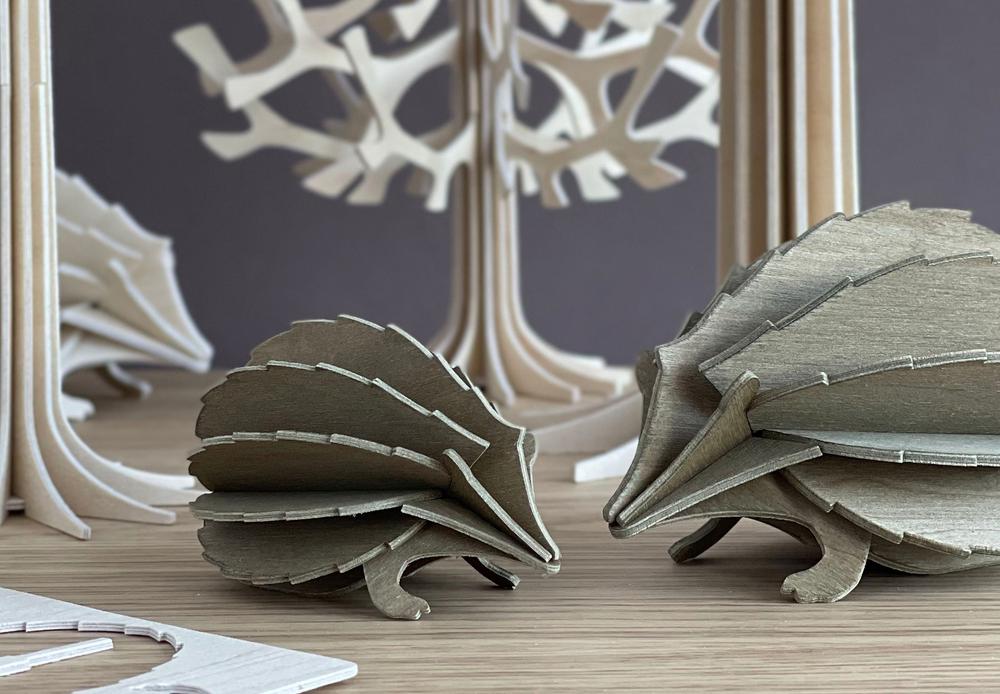 Wildlife
The whole world is home to wildlife – our surrounding nature. Forests are a safe home, fells playground and waterways are a vital source of life. Sometimes they get lost in our cities to marvel at the strange way we live our lives.
Wildlife by Lovi reminds us of our connection to nature. Assemble yourself a wise owl, a forest king bear or a penguin thriving on a glacier. They are perfect as an eco-friendly gift for a friend.
Wildlife by Lovi are made of Finnish birch plywood at Lovi's own factory. Their postcard-like, easy-to-send package is completely plastic-free.
Read More
Show Less
To Wildlife