Lovi Polar Bear
Lovi Polar bear boldly dives into freezing water, pushes back to the edge of the ice flow and lifts its snout into the air to sniff the scent of the northern wind.
This resident of the Arctic has adapted to extremely cold conditions, a powerful body made for long hikes and large paws designed to move water over long swims.
In areas covered with snow and ice, colors must be considered for what you wear, and Lovi Polar bear has chosen white and light blue for its shades. Our selection includes both an adult polar bear and a small cub.
Place the parts of polar bear in the correct order as indicated in the instructions which are included in the package. Check the shapes of the parts and pay attention to the fact that the part of the back is narrower than the stomach.
Place Lovi Polar bear onto the windowsill, on the edge of the shelf or on your desk to remind you of the northern ice field, fresh frosty air and soft, white snow.
Collect the entire Lovi Sealife series. See other products in the series here.
Lovi Polar Bear white only available on size 7cm at the moment.
Show more
Show less
From 9,90€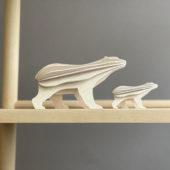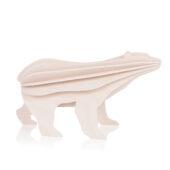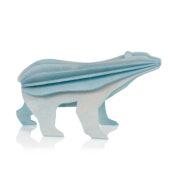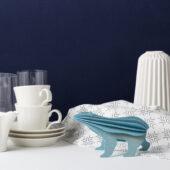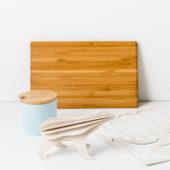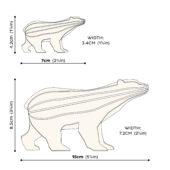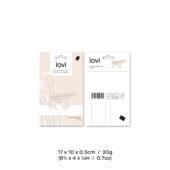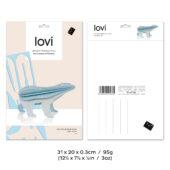 DETAILS
Package size / weight:
17 x 10 x 0.3cm / 20g (6¾ x 4 x ⅛in / 0.7oz)
31 x 20 x 0.3cm / 95g (12¼ x 7⅞ x ⅛in / 3.35oz)
Colors: light blue, white
Material: Eco-friendly Finnish birch plywood
Hand painted with water based, non-toxic toy paint. Natural wood material is seen through the thin paint layer.
Made in Finland. Plastic free. Easy to send postcard-like package. Illustrated instructions inside the package. Patented. Design: Anne Paso
Shipping costs
Finland: Free shipping for all orders
European Union & Rest of Europe: From 9.90€
United Kingdom: From 13.90€
North America: From 19.90€
Rest of The World:  From 24.90€
See free shipping tresholds & detailed information here.
DID YOU KNOW
Inuits living in the Canadian Arctic call a polar bear nanuq. Nanuq means an animal that deserves great respect.
Polar bear fur is transparent. It looks white because it reflects light. The skin of the polar bear, on the other hand, is black. Dark skin captures even the slightest rays of sunshine and helps it to stay warm.
Although an adult polar bear can weigh up to 700 kilograms, the newborn polar bear cub is a small hairball weighing only 500 grams.