Lovi Hedgehog
Lovi Hedgehog is the Lovi spring novelty 2022!
The adorable round shape, pointy sweet snout and tiny paws reflect the hedgehog at its best. If you listen very carefully, you can almost hear the quiet snivel and rustle of the leaves as the little hedgehog skitters towards its destination in the forest.
We have two sizes in our selection: 8cm and 11cm and six lovely colors. Natural wood and brown hedgehogs are suitable for a natural, down-to-earth home. Dark green, in turn, brings the shades of the forest to the interior. Mint green and warm yellow whisper about spring and our new color, lavender blue charms with its freshness. You can also paint the wood-colored Lovi products yourself.
The Lovi Hedgehog is a wonderful decoration for a bookshelf or side table. The endearing figure is also perfect for the decoration of the children's room. However, keep in mind that Lovi products are not toys and may contain small parts. You can also delight your friend with a beautiful hedgehog gift. A nature lover of the family or hedgehog enthusiast would surely be surprised by a small package! The flat package is easy to send.
The Lovi Hedgehog is made from Finnish birch plywood and packed in a cardboard package. The hedgehog is assembled from nine parts. The package includes clearly illustrated assembly instructions.
Show more
Show less
From 12,90€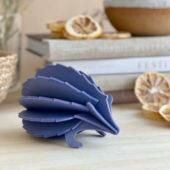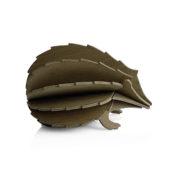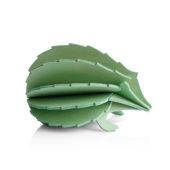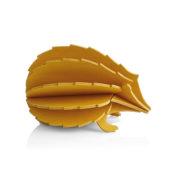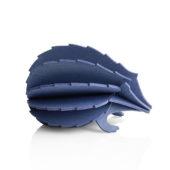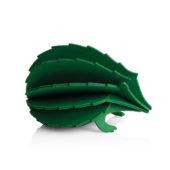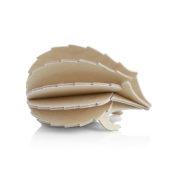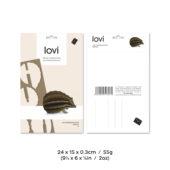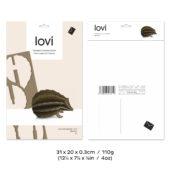 DETAILS
Package size / weight:
24 x 15 x 0.5cm / 55g (9½ x 6 x ⅛in / 2oz)
31 x 20 x 0.3cm / 110g (12¼ x 7⅞ x ⅛in / 3.9oz)
Colors: brown, dark green, lavender blue, mint green, natural wood, warm yellow
Material: Eco-friendly Finnish birch plywood
Hand painted with water based, non-toxic toy paint. Natural wood material is seen through the thin paint layer.
Made in Finland. Plastic free. Easy to send postcard-like package. Illustrated instructions inside the package. Patented. Design: Anne Paso
Shipping costs
Finland: Free shipping for all orders
European Union & Rest of Europe: From 9.90€
United Kingdom: From 13.90€
North America: From 19.90€
Rest of The World:  From 24.90€
See free shipping tresholds & detailed information here.
DID YOU KNOW
The hedgehog has a wild number of spikes on its back, up to 5,000-7,000 pieces.
In fairy tales, hedgehogs are often depicted at a plate of milk. However, their little tummies like water more so remember to add fresh water to the plate when you offer a drink for hedgehogs of your yard.