Lovi Tree 200cm
Lovi tree 200cm stands upright, its round top reaching for the sky. Memories of Northern birch forests are stored in its straight, standing trunk. The curving branches carry tales of glistening sunrises with morning dew, warm summer days, and the quiet hum of the gentle breeze blowing the treetops.
Lovi Tree 200cm is delivered to your home in a flat package. The size of the package is 105 x 71 x 13cm and the weight is 12kg. The convenient packaging withstands transport well and, if necessary, you can store the wooden parts in a box in their assigned places.
The diameters of the top and bottom are 102cm and 51cm, respectively. The tree has 24 parts that are placed in numerical order. Assembly instructions are included in the package. The tree retains its shape thanks to a unique, patented joint.
There are five color options: black, brown, natural wood, warm yellow and pale green.
Lovi Tree 200cm is a wonderful addition to the interior of your home, an eye-catcher and a great decoration for various occasions. The tree also works great in public spaces, creating a natural atmosphere and peace around it. It can be assembled on the floor or in a pot, which can be ordered at the same time, but is very sturdy even without.
Decorate the Lovi Tree or enjoy the beautiful shapes as they are. The Original Lovi Baubles 4cm, 6cm and 8cm fit beautifully into the branches of the tree. Also Lovi Bird 16cm and Lovi Swallow 20cm are the perfect match with Lovi Tree 200cm.
Show more
Show less
From 1 295,00€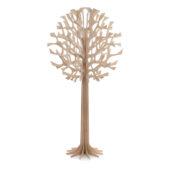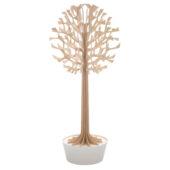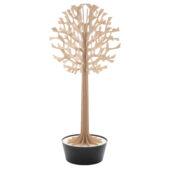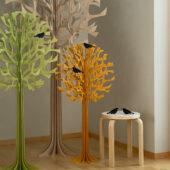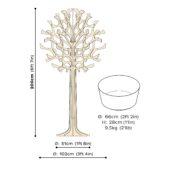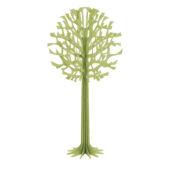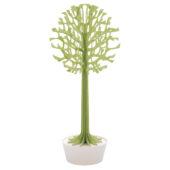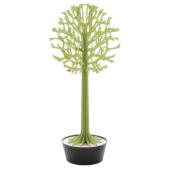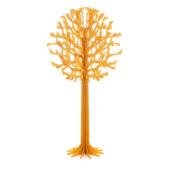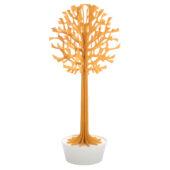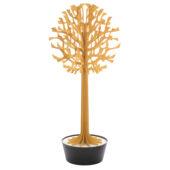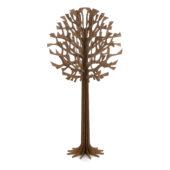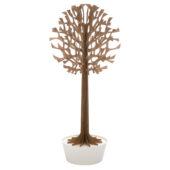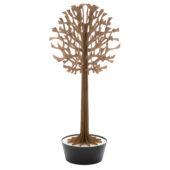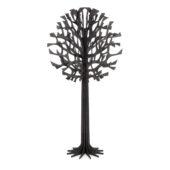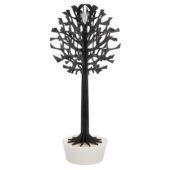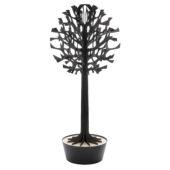 DETAILS
Package size / weight:
Colors: black, brown, natural wood, pale green, warm yellow
Material: Eco-friendly Finnish birch plywood
Hand painted with water based, non-toxic toy paint. Natural wood material is seen through the thin paint layer.
Made in Finland. Plastic free. Easy to send flat package. Illustrated instructions inside the package. Patented. Design: Anne Paso
Shipping costs
Finland: Free shipping for all orders
European Union & Rest of Europe: From 9.90€
United Kingdom: From 13.90€
North America: From 19.90€
Rest of The World:  From 24.90€
See free shipping tresholds & detailed information here.
DID YOU KNOW
The largest Lovi Tree ever made is 4 meters high. Its lowest branches are two meters off the ground.
Lovi has donated tree seedlings to the world's drought, flood and erosion areas since 2009.
115, 000 trees planted to date. Since 2020, we have committed to planting 50,000 tree seedlings annually.