Lovi Tree 135cm
Lovi Tree 135cm is a 3D puzzle -like, decorative tree made from Finnish birch plywood. The round shape of its top, the strong straight trunk and the beautifully curved lower part perfectly describe the inner essence of the tree.
The diameters of the top and bottom are 70cm and 35cm, respectively. There are 22 parts. Tree is delivered to your home in a flat box and assembly is easy with illustrated instructions. If necessary, the Tree can be stored in a its packaging after disassembly.
There are five color options: black, brown, natural wood, warm yellow and pale green.
Assemble the Lovi Tree 135cm as an eye-catcher for your home. Place at a low level or order together with the Lovi pot. Place Lovi Birds, Swallows or Baubles on branches and choose decorations according to the season and vary the mood.
Tree can be decorated with Lovi Birds 12cm, Lovi Swallows 15cm and Lovi Baubles of different sizes (The Original Lovi Baubles 4cm, 6cm and 8cm).
Show more
Show less
From 529,00€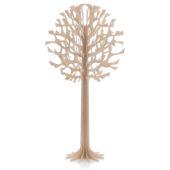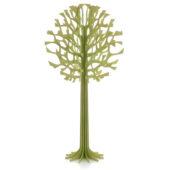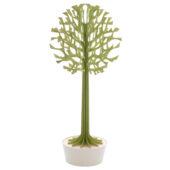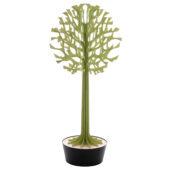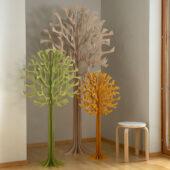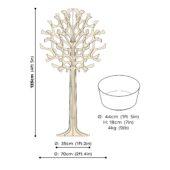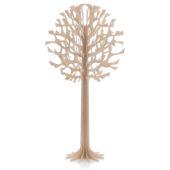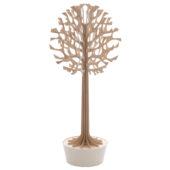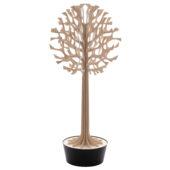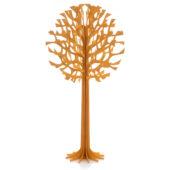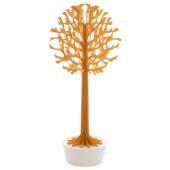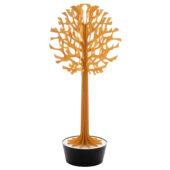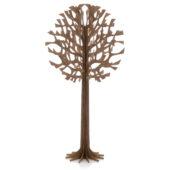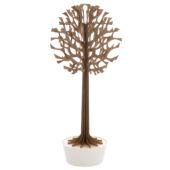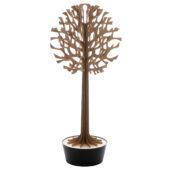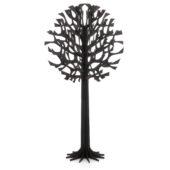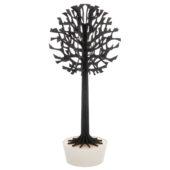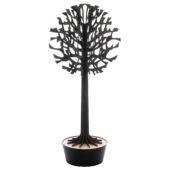 DETAILS
Package size / weight:
Colors: black, brown, natural wood,  pale green, warm yellow
Material: Eco-friendly Finnish birch plywood
Hand painted with water based, non-toxic toy paint. Natural wood material is seen through the thin paint layer.
Made in Finland. Plastic free. Easy to send flat package. Illustrated instructions inside the package. Patented. Design: Anne Paso
Shipping costs
Finland: Free shipping for all orders
European Union & Rest of Europe: From 9.90€
United Kingdom: From 13.90€
North America: From 19.90€
Rest of The World:  From 24.90€
See free shipping tresholds & detailed information here.
DID YOU KNOW
The Lovi tree 135cm was the first in the entire Lovi Tree range. The idea was a fixture that would be decorated according to the season and be part of the interior all year round. At Christmas, baubles, angels, or hearts could be hung on its branches, then birds and swallows as the spring arrives.
Lovi has donated tree seedlings to the world's drought, flood and erosion areas since 2009.
115, 000 trees planted to date. Since 2020, we have committed to planting 50,000 tree seedlings annually.