Lovi Pig
Lovi Pig skittered up resolutely because there can never be too many small piglets in the world. With a pink pigtail swinging on their bottoms, these adorable piggies are traveling around the world to their new homes.
Pigs are social animals and like to sniff together with their small cute trunks. They are big-hearted hedonists who are always ready to receive scratches and affection. The pig symbolizes well-being and wealth.
Lovi Pig is available in two sizes, 6cm and 9cm, and the color is the most piggy pink. Order the pig for your own home and assemble it according to the illustrated instructions in the package. Grab another little piglet in the cart at the same time. Maybe your friend would miss a happy surprise?
Show more
Show less
From 9,90€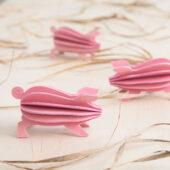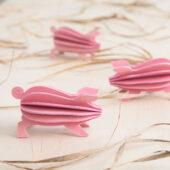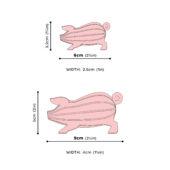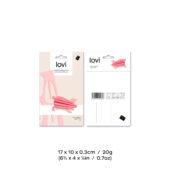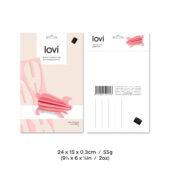 DETAILS
Package size / weight:
17 x 10 x 0.3cm / 20g (6¾ x 4 x ⅛in / 0.7oz)
24 x 15 x 0.3cm / 55g (9½ x 6 x  ⅛in / 2oz)
Color: light pink
Material: Eco-friendly Finnish birch plywood
Hand painted with water based, non-toxic toy paint. Natural wood material is seen through the thin paint layer.
Made in Finland. Plastic free. Easy to send postcard-like package. Illustrated instructions inside the package. Patented. Design: Anne Paso
Shipping costs
Finland: Free shipping for all orders
European Union & Rest of Europe: From 9.90€
United Kingdom: From 13.90€
North America: From 19.90€
Rest of The World:  From 24.90€
See free shipping tresholds & detailed information here.
DID YOU KNOW
"The three little pigs" is a well known English fairy tale. It tells about three little pigs who build three houses of different materials.  The big bad wolf blows down the houses made of straw and sticks, but can't destroy the house made of bricks. There are printed versions of the story from 1840s, but the story itself is considered much older.