Lovi Dachshund
Lovi Dachshund – a tiny wooden dachshund figure – is the Lovi Novelty for Summer 2023! After waiting for its turn on Anne's drawing board, this highly requested dog is now ready to be ordered from Lovi online store.
Lovi Dachshund remains perky from the tip of the nose to the end of the tail. Feel free to choose your own favourite among five characteristic colors for dachshunds or form your own pack by combining several different variations. This little sausage dog is available in natural wood, cinnamon brown, black, grey, and brown colors. You can also paint the natural wood dog yourself! Feel free to choose bright, joyous tones and indulge in colors!
Tip! The colors can also be mixed! Would a cinnamon brown dachshund with black ears fit in your home, or would you like to provide a home for a natural wood dachshund with brown ears? Place an order for different-colored dog figures and try things out! You can find examples of mixing colors in the image carousel.
The vigorous design, sweet, tapered snout and enthusiastically pointy tail of Lovi Dachshund are full of attractiveness characteristic to their inspirations. Start the assembly process from the body, add the head, and finish the character by putting on the ears. Illustrated instructions included in the package will guide you through the assembly process.
Lovi Dachshund is a lovely addition to the Lovi Dog Pack! Are you already acquainted with the Lovi Chihuahua or Lovi Labrador? Or would the Lovi Cat make a good friend for the novelty dog?
Add the Lovi Dachshund – or an entire pack of dachshunds – to your cart, finalise the order, and soon you will be assembling your own, sweet tailwaggers. Or how about sending a lovely gift to a dachshund-loving friend?
Show more
Show less
12,90€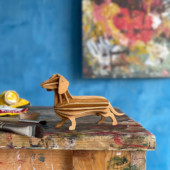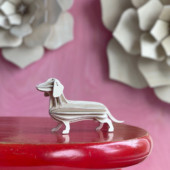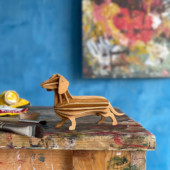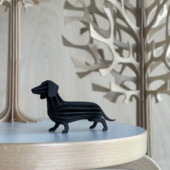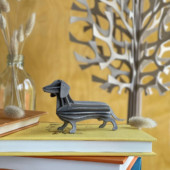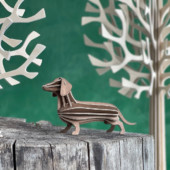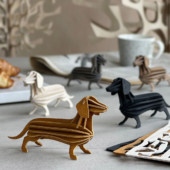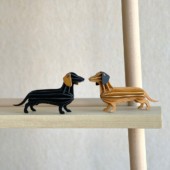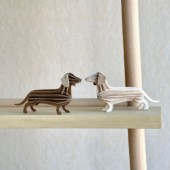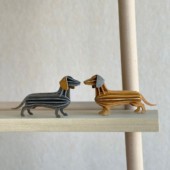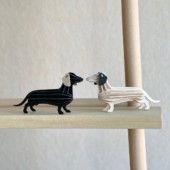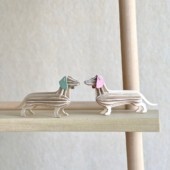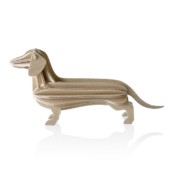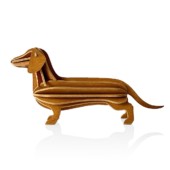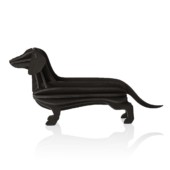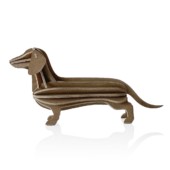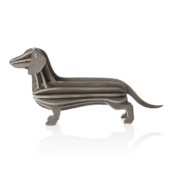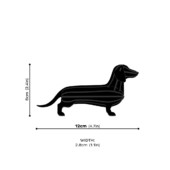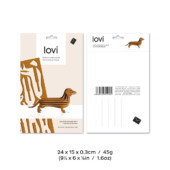 DETAILS
Package size / weight:
24 x 15 x 0.3cm / 55g (9½ x 6 x  ⅛in / 2oz)
Colors: black, brown, cinnamon brown, grey, natural wood
Material: Eco-friendly Finnish birch plywood
Hand painted with water based, non-toxic toy paint. Natural wood material is seen through the thin paint layer.
Made in Finland. Plastic free. Easy to send postcard-like package. Illustrated instructions inside the package. Patented. Design: Anne Paso
Shipping costs
Finland: Free shipping for all orders
European Union & Rest of Europe: From 9.90€
United Kingdom: From 13.90€
North America: From 19.90€
Rest of The World:  From 24.90€
See free shipping tresholds & detailed information here.
DID YOU KNOW
These lively and playful, independent and stubborn little dogs have also been favorites of artists. The Spanish visual artist Pablo Picasso (25th October 1881 – 8th of April 1973) immortalized his dachshund Lump in several of his works, and the little dog is often seen in the photographs taken of Picasso. Andy Warhol (6th August 1928 – 22nd February 1987), an American artist, painter, draftsman, photographer and filmmaker, also included his dachshunds Archie and Amos in his productions.