Lovi Labrador
Lovi Labrador loves its family, whether the members are animals, people, or stuffed animals. The gentle creature will always welcome you home with an eagerly wagging tail. You don't have to lay alone on the couch in the evening, our four-legged friend will always be on board.
This lovely dog arrives in three different colors – black, brown, and natural wood – plops down on its back and waits for endless scratches. There are slightly more parts than usual in this product, but assembly is easy with clear instructions included in the package. Start assembling from the body, add the head, and finally put the ears into place.
Once Lovi Labrador has settled into your own home, send some over flowing Lab-love to your friend as well.
Show more
Show less
15,90€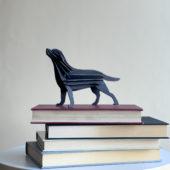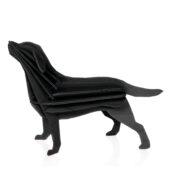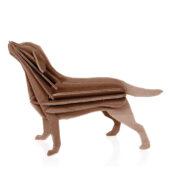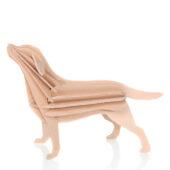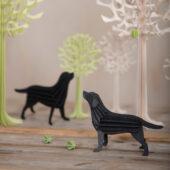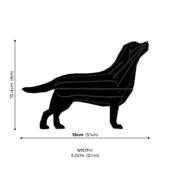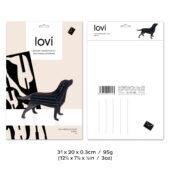 DETAILS
Package size / weight:
31 x 20 x 0.3cm / 95g (12¼ x 7⅞ x ⅛in / 3oz)
Colors: black, brown, natural wood
Material: Eco-friendly Finnish birch plywood
Hand painted with water based, non-toxic toy paint. Natural wood material is seen through the thin paint layer.
Made in Finland. Plastic free. Easy to send postcard-like package. Illustrated instructions inside the package. Patented. Design: Anne Paso
Shipping costs
Finland: Free shipping for all orders
European Union & Rest of Europe: From 9.90€
United Kingdom: From 13.90€
North America: From 19.90€
Rest of The World:  From 24.90€
See free shipping tresholds & detailed information here.
DID YOU KNOW
Our designer Anne's beloved family dog Piki was the inspiration for Lovi Labrador. One of the most popular dog breeds in the world has thus earned its place as a Lovi product.