A DAY AT LOVI FACTORY
It's the busiest time of the year at Lovi's little factory. Christmas decorations and gifts are ordered from Lovi online store, and our wonderful resellers around the world are replenishing their Christmas stocks. Welcome to join us on a sunny day in early November at the Lovi factory in Jääli, northern Finland!
EARLY MORNING
The early morning hours in the neighbourhood are quiet and peaceful. However, the bakery next door is already in full swing, and a few cars are driving towards their destinations.
Ulle switch on the lights in Lovi's production hall and starts the day. Quick check for orders that came in during the evening and night and water jet cutter on. It is time to make more Christmas products, e.g. Lovi Spruce 25cm. After cutting, the spruces are left to dry for a while, after which they are sanded. Some of the spruces are painted before packing, some are packed in natural wood.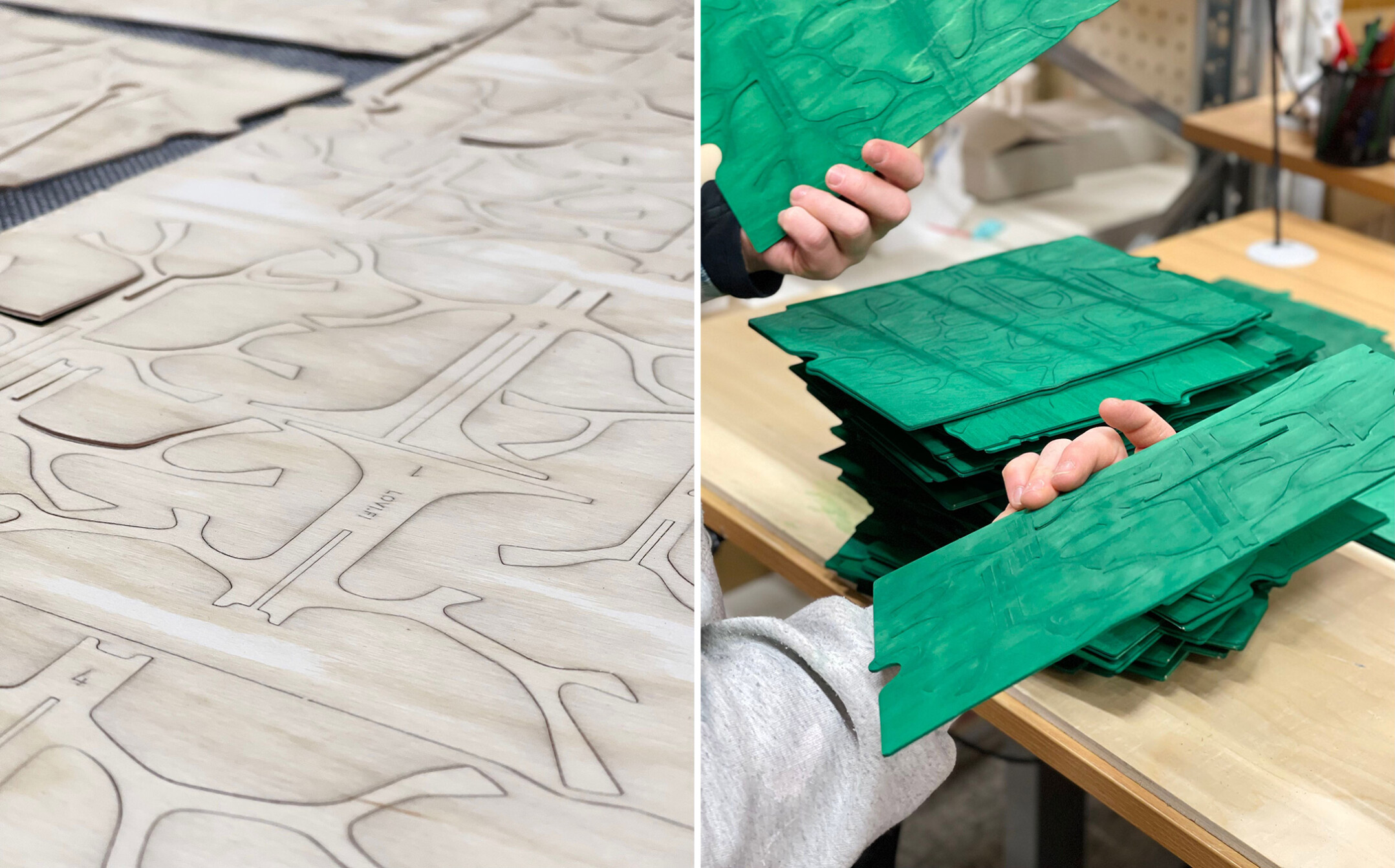 CHRISTMAS MAKERS
We spend our coffee and lunch breaks together in our factory's break room. Even in the busiest times, we try to calm down a few moments of the day for hanging out, eating, and talking. There is a lot of laughs around the table, and non-stop chat fills the room.
Today, at the coffee table, we gathered around Maalla magazine's story about Anne and Anne's career as a Christmas maker (Maalla = In countryside in English) . Actually, the Lovi story started with Christmas tree decorations and Christmas decorations and Christmas gifts are still our main products. It's wonderful to be involved in bringing good Christmas spirit to homes.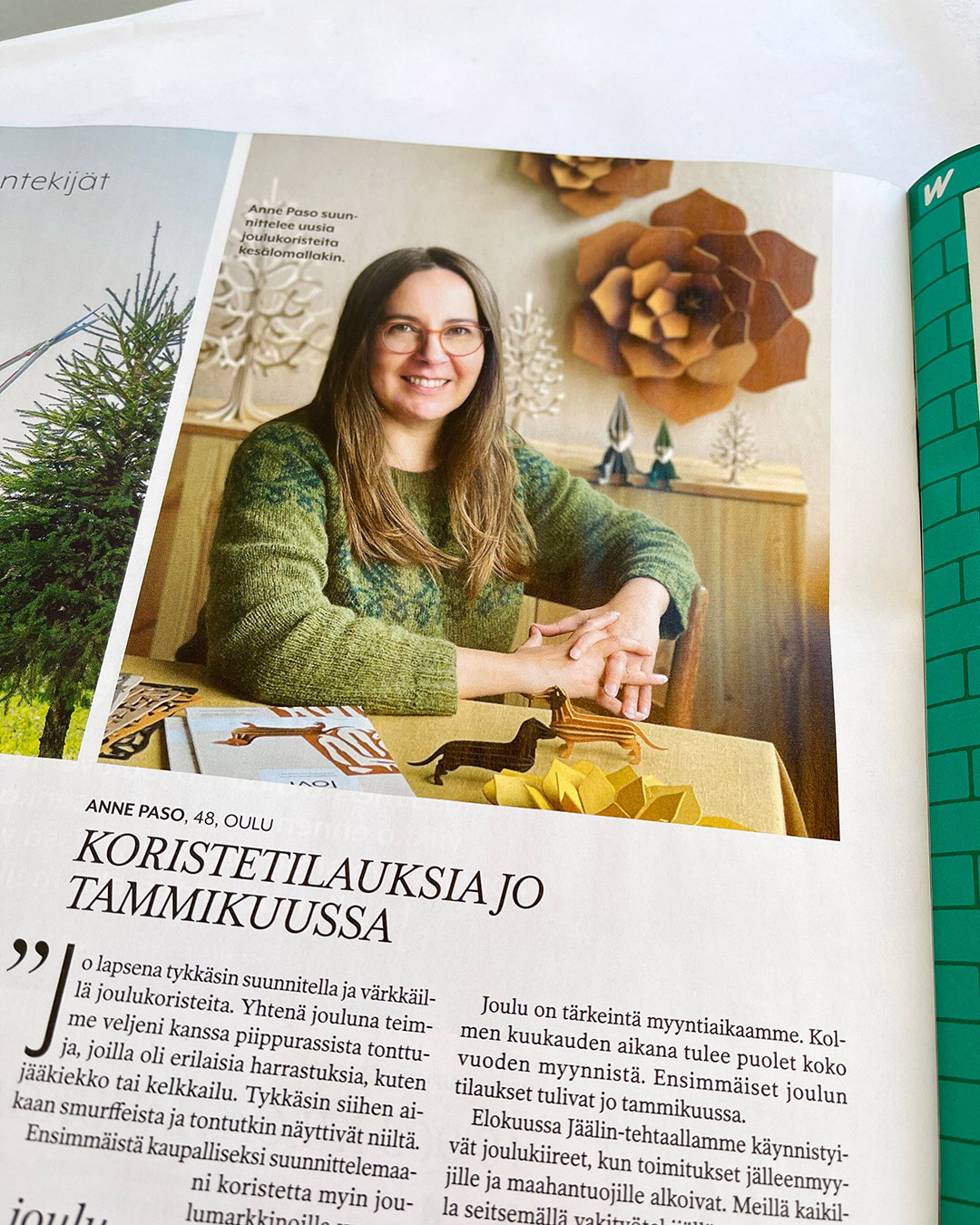 You can find the Maalla magazine in stores in Finland. In addition to the story about Christmas makers, the magazine has tips for getting prepared for Christmas.
SHIPPING AROUND THE WORLD
Nordic nature, materials and design fascinate people around the world, and Japan is no exception. In autumn, we deliver several large orders to our distributor in Osaka. In the November delivery, the pallets were packed with Lovi Spruces, Elves, Reindeer, Baubles and Moomin figures and sent on their way.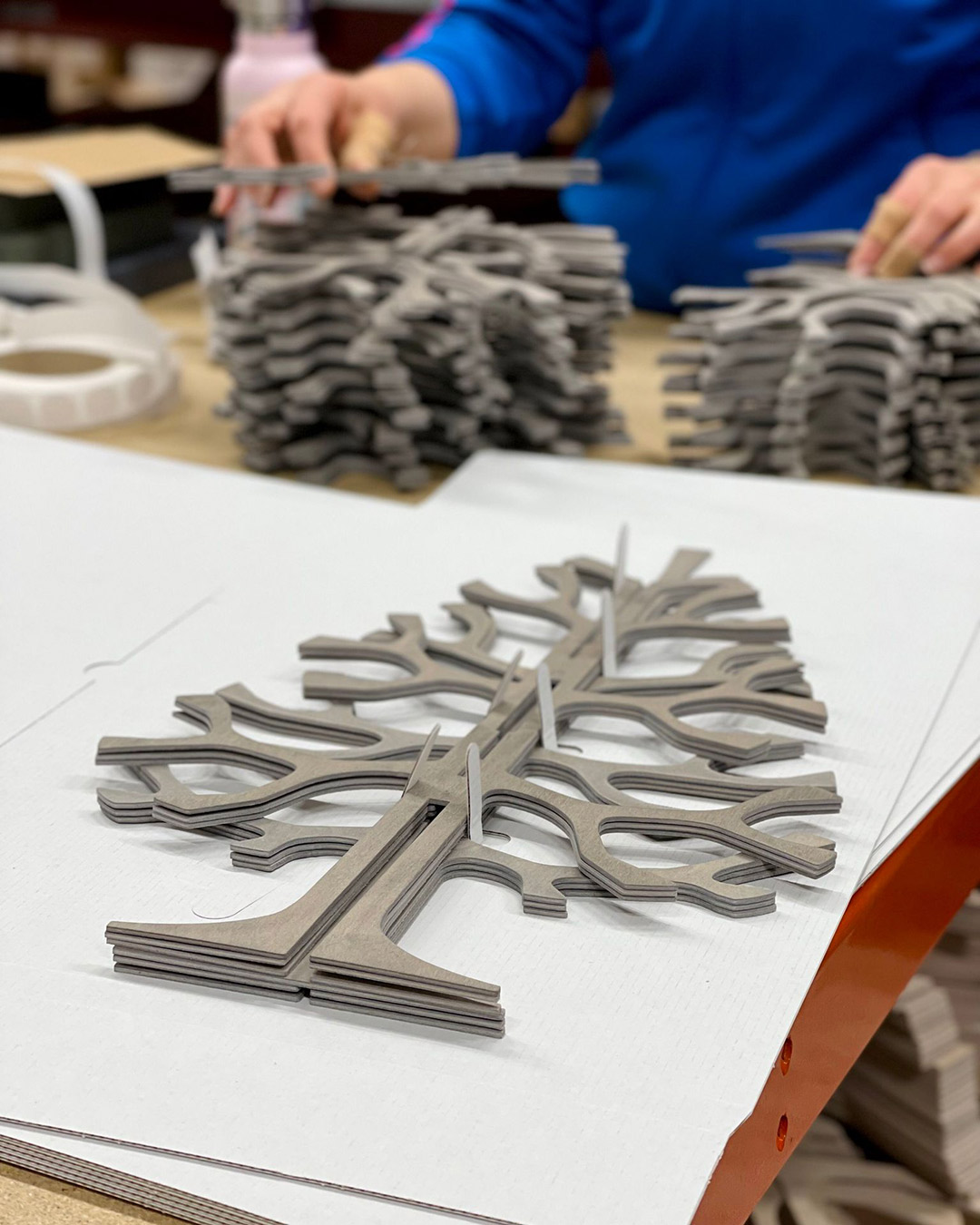 Lovi Spruces in different sizes are almost always included in reseller orders during the season. Sari packed grey 50cm high Lovi Spruces in their packages. Lovi Spruce 50cm is one of our most popular Christmas products.
SPECIAL DELIVERY
We are pleased to be able to operate widely with companies in various fields. Most Lovi products go through our distributors and resellers, but companies also order a lot of business gifts and decorations from us.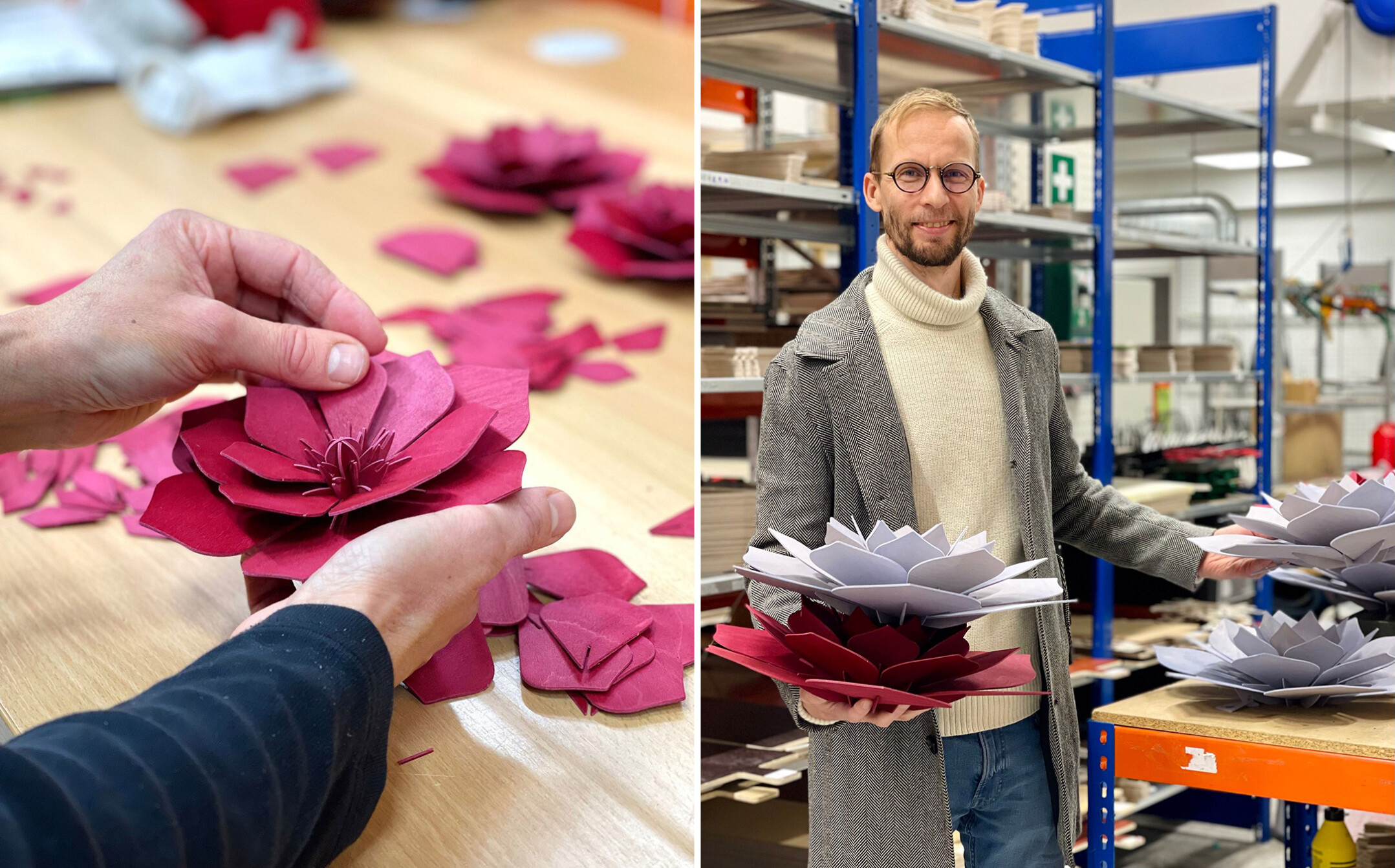 Today we prepared Lovi Decor Flowers for the gala dinner tables of the University of Oulu. Dark red and flax blue flowers in two sizes were chosen to decorate the tables. Meri assembled the last small flowers before Anne and Mikko delivered them to the gala venue.
NEW IMAGES
Visual elements play crucial role in Lovi's brand. With the help of images and videos, we can tell about our products and activities here in the north, even to those whom we cannot meet face to face.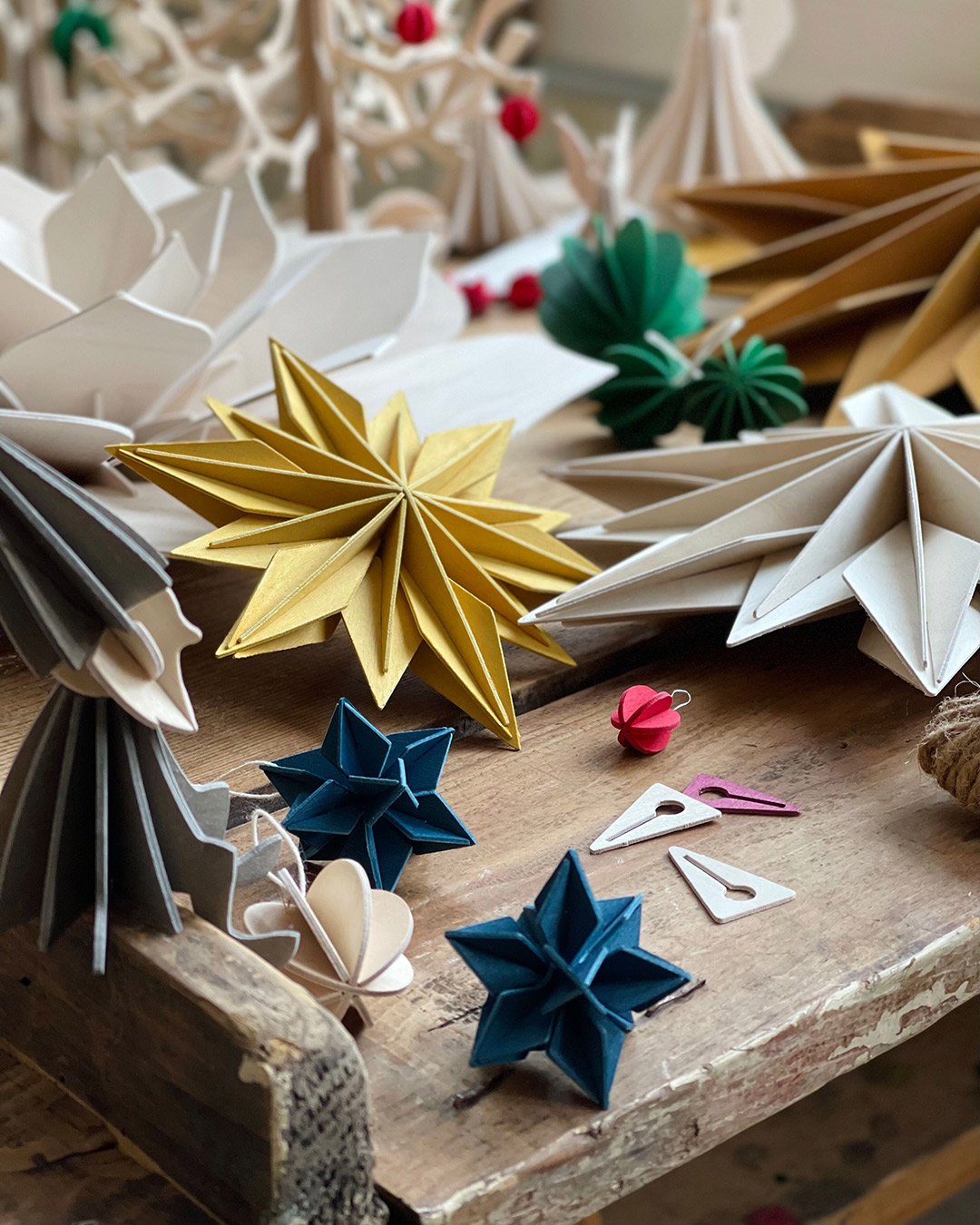 Sanna made new material to be published on Lovi's Instagram @lovi_finland_ and Facebook @LoviFinland and prepared the next newsletter for consumers. The topic of the newsletter was Christmas on Lovi's blog. Newsletter subscribers are already familiar with the content. If you are not yet a newsletter subscriber, join us here and get a 15% offer code for Lovi Online Store!
IT'S BEGINNING TO LOOK A LOT LIKE CHRISTMAS
The Christmas season at Lovi factory lasts pleasantly long. The first Christmas deliveries start already in August and the pace steadily accelerates as Christmas approaches.
When the biggest rush calms down, we get together for our traditional Christmas dinner enjoying good food and excellent company. But not as yet – there are many packages of Wooden Creations from the Forests of Finland to be sent around the world first.
Welcome Christmas! We are ready!